BaFin, the German financial supervisory authority, has decided to enforce requirements on minimum risk assessments (ERB) and business organisation (MaGo) for Pensionskassen and Pensionsfonds.
The regulator had opened a consultation on the matter earlier last year with two letters aimed at Pensionskassen and Pensionsfonds in addition to accounting associations, with a detailed explanation of the rules.
The requirements on internal business organisation, or governance, will enter into force on 1 June, but BaFin expects occupational pension institutions to apply the new rules from the time of publication and use the transition period to the new regime to conduct necessary changes.
The regulator specified that, according to the letter sent for consultation, the managers of an occupational pension institution have overall responsibility of running a "proper and effective" business organisation.
A clear definition and delimitation of tasks and responsibilities is necessary to build a transparent organisational structure, it said.
Managers set out criteria to determine certain limits that fit the institutions' profiles in relation to actuarial, market, credit, liquidity and operational risks, on top of potential specific types of risks for companies including political, strategic or reputational risks, it added.
The management should also be responsible for designing a risk management and internal control system in line with the scope, complexity and scale of activities, so-called profile, of the occupational pension institution.
BaFin's governance rules are in fact based on the principle of proportionality to the scale, type, scope and complexity of activities of an occupational pension scheme.
The 'four-eyes' principle implies that at least two managers should be involved in important decisions. The management team should also regularly assess the business organisation, it noted.
Key roles within the internal organisation of occupational pension schemes are auditing, risk control and actuarial functions. In these roles, employees would report directly to management and would have to operate free from conflict of interests and pressure that could prevent objective, fair and independent work, BaFin said.
Employees in key functions are required to report to management and, under certain circumstances, to the supervisory authority in case of serious irregularities in their area of responsibility.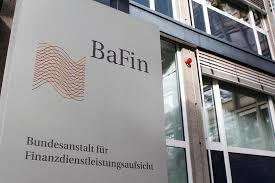 BaFin also said to avoid conflicts of interest relating to the outsourcing of occupational pensions' key functions to sponsoring companies.
In particular, it said conflicts of interest arise when the person responsible for the outsourced activities of the occupational pension institution is also responsible for the execution of the key outsourced function in the sponsoring company.
In general functions, activities and obligations of occupational pension institutions and service providers are to be defined in order to avoid conflicts of interests when signing an outsourcing agreement. This would also ensure the continuity of the outsourced activities and fair provision of services to beneficiaries.
Risk assessment ready to go
The requirements set by BaFin on risk assessment have entered into force directly upon publication on 30 December.
For the interpretation of the risk assessment rules, BaFin referred to the section 234d of the insurance supervision law (VAG) that translated into national law article 28 of the IORP II Directive.
Occupational pension institutions should provide documents on written internal guidelines, documentation and results for each risk assessment carried out. The documentation and any previous versions must be kept for six years.
In their risk assessment reports, occupational pension institutions outline, for example, legal changes expected or capital market developments that can impact their plans. The risk profile may also change due to internal decisions.
Reports submitted to the board of directors of an occupational pension institution within six months before and after a risk assessment should not be presented to BaFin.
For the assessment of capital resources, an occupational pension institution should consider potential future changes of its risk profile and whether it currently has sufficient funds and realistic plans to raise additional funds.
The occupational pension institution would examine assets and liabilities, the timeframe of relevant risks, internal control and risk management systems, potential external distressing situations and negative scenarios, BaFin added.
Risk assessments cover a period of five years, while the assessment of liquidity covers a shorter period of time.
To read the digital edition of IPE's latest magazine click here.