Border to Coast Pensions Partnership has doubled its private markets deployment in investments that contribute to the transition to a lower carbon economy to £1.4bn, up from £600m last year, according to its Climate Change Report.
The increase comes as a number of Border to Coast partner funds have increased their allocation in private markets following asset allocation reviews and have identified that investment in climate solutions will support their commitments to net zero, the Local Government Pensions Schemes (LGPS) pool said.
The pool, responsible for £40.3bn of investment from its partner pool committed £12bn to private markets this year.
Out of £1.4bn committed to climate solutions, it estimates that around £300m will be invested in UK assets, or 21.43%.
The private markets programme includes an energy transition theme within the infrastructure offering, investing in companies or assets that enable or benefit from the move to a lower carbon economy.
A significant proportion of these investments are in Border to Coast's climate opportunities portfolio, it said, which was launched in April 2022 with £1.35bn of commitments.
Mansion House reforms
In July, in order to unlock up to £25bn of investment from LGPS, Chancellor of the Exchequer Jeremy Hunt announced a proposal to get LGPS funds to double their investment in private equity to 10% as part of his Mansion House reforms.
The proposals also require pension funds to have a plan to invest up to 5% of their assets to support the government's 'levelling up' strategy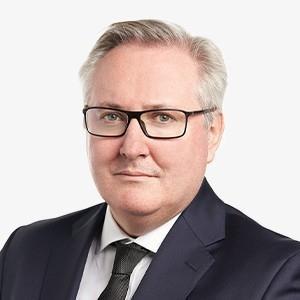 Joe McDonnell, chief investment officer at Border to Coast, said that while its partner funds remain responsible for their investment strategy, as open defined benefit pension schemes, "it is essential" that they develop "appropriate diverse investment strategies designed to balance risk and return to ensure the LGPS remains affordable with stable employer contribution".
He added: "As part of this approach, private markets can play an important role. The creation of Border to Coast has significantly enhanced Partner Funds' ability to access this asset class – and this has led to a £12bn programme to date."

Pamela is IPE's UK correspondent. Before joining IPE in May 2023, she spent five years writing about the insurance industry. During her career so far she won awards for Most Promising Newcomer in 2020 and Best Investigative Article in 2022 from the British Insurance Brokers Association, and was also highly commended at the WTW Media Awards for Insurance Features Journalist of The Year.
View full Profile