Danske Bank's pensions subsidiary Danica Pension announced today it is selling off its Norwegian operation, two and a half years after finding a buyer for its Swedish business.
The disposals come in a period when the parent bank is facing lawsuits involving huge potential payouts because of a money-laundering scandal.
In a stock exchange announcement, Storebrand said its division Storebrand Livsforsikring would pay NOK2.01bn (€196m) for Danica's Norwegian business – a sum it said would be adjusted for the change in the net asset value of Danica in the final quarter of this year.
Storebrand said the total assets under management of the business – which it said was the sixth largest defined contribution (DC) pension provider in Norway with a 5% market share - amounted to about NOK30bn.
This is approximately 4.5% of Danica Pension's business volume, with the firm declaring total pension assets to be DKK483bn (€64.9bn) at the end of September in its interim report.
As a result of Danske Bank's involvement in a major money laundering scandal via its Estonian branch, encompassing transactions from 2007 to 2015, the bank is facing a number of lawsuits internationally. Claims in current cases amount to billions of Danish kroner and may not be settled for years.
In May 2019, Danica sold its Swedish business to a group of investors including Danish labour market pension fund Sampension, Swiss asset manager Unigestion, and two private equity companies, generating a profit of DKK1.3bn for Danske Bank.
Ole Krogh Petersen, chief executive officer of Danica Pension, said regarding the Norwegian sale: "Our customers in Denmark will benefit from an even more focused pension provider, and our Norwegian customers will now get a new owner to further boost the development of the company.
"Combined with the fact that the deal is strategically the right choice for Danica Pension, we believe that this is a very good solution for all parties," he said.
He said Danica was proud of the growth and the results it had created in the Norwegian pension market "and the strong foundation our colleagues in Norway have laid".
Krogh Petersen said Danica Pension in Norway was reaching the end of a successful strategy period, which had led the company to reconsider its presence in Norway, and whether it was the right owner to take the company forward.
"We came to the conclusion that both our customers and Danica Pension will be better off with a new owner," the CEO said.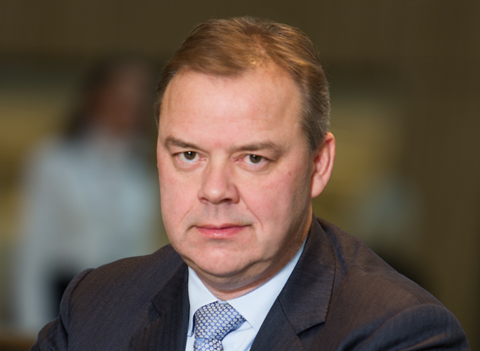 At Storebrand, CEO Odd Arild Grefstad said that with Danica on board, his firm was strengthening its presence in the occupational pensions market for small and medium-sized enterprises and its personal risk offering.
"These are strategically prioritised growth areas for Storebrand," he said.
The deal between Danica and Storebrand involves the new owner offering attractive solutions and terms and conditions to Danske Bank customers, and a long-term partnership pact with the bank, according to Danica.
Grefstad said: "We look forward to combining our own expertise and technical solutions with Danica's partners and Danske Bank's professional distribution platform."
Storebrand said the Norwegian market for DC pensions amounted to around NOK420bn in assets under management and NOK36bn in annual premiums, citing figures from lobby group Finance Norway.
The company said it expected the market to continue to grow by more than 10% annually in the coming years.
Looking for IPE's latest magazine? Read the digital edition here.