Danica Pension has spoken out against the growing backlash in the US against companies taking environmental, social and corporate governance (ESG) considerations into account, with the Danish pension provider rejecting the arguments behind the anti-ESG movement.
The Danske Bank subsidiary wrote on its website on Friday: "In the US, the number of proposals at company general meetings that aim to oppose the sustainable agenda is increasing.
"We clearly distance ourselves from this, as we believe that companies must contribute to the green transition or increased diversity in order to be attractive investments and generate returns for customers," it said in the statement.
One of the rationales behind the proposals was that a focus on climate, diversity or equality would damage companies' bottom line and opportunities to create growth – which would in turn degrade the economy and standards of living, the DKK400bn (€53.7bn) pensions investor said.
Mads Steinmüller, acting head of active ownership at Danica Pension, said: "I don't buy the premise.
"On the contrary, it is a significant risk if companies don't focus on climate or social aspects and live up to society's expectations," he said.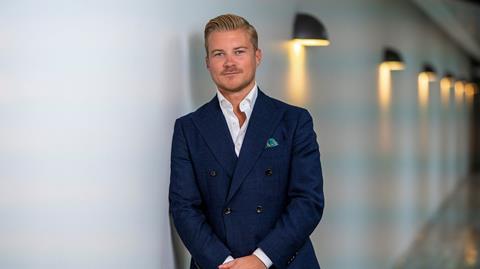 A healthy climate and environment was a requirement for companies to do business, he said, adding that if they failed to take those issues into account, that lack of action would simply hit the bottom line.
"Therefore, our focus is to get companies to work as ambitiously as possible with sustainable aspects, as we believe that the most attractive companies from an investment perspective are those that take part in the sustainable transition and help drive it. Not the opposite," said Steinmüller.
US states including Texas, Kentucky and West Virginia had blacklisted banks that they believe oppose the oil industry, while in North Dakota, Florida and Kansas, laws have been passed prohibiting state funds or employee pension savings from being invested in a way that took ESG factors into account, the Copenhagen-based pensions firm said.
The tendency had gained strength at this year's general meetings of US companies, Danica said, with the number of anti-sustainability proposals having grown by about 60% since 2022, it said, citing the Proxy Preview report, which is backed by sustainability organisations.
Among this type of proposal were bids to require companies to drop climate initiatives or measures to promote diversity and inclusion, as well as motions asserting that social media were in violation of the US constitution when moderating content with misinformation and hate speech, or those arguing that anti-racism efforts created fertile ground for increased racism, according to Danica Pension.
These kinds of proposal had been made at the general meetings of Home Depot, Apple, JPMorgan Chase, Chevron, Facebook, Ford and others, Danica Pension said, adding that it had voted against them.
"Companies must work to create diversity or work seriously to reduce their climate footprint in order to be well-run companies and thus attractive, long-term investments," Steinmüller said.
Not only was such work based on good, healthy values, but these aspects of corporate behaviour were also important for enabling companies to recruit qualified labour, create innovation and future-proof their business for a greener economy, he said.
"Therefore, we are clearly voting no to the proposals to protect the customers' pension investments," Steinmüller said.

Rachel is IPE's Nordic correspondent. She has long been a freelance writer, and over the years, has written for The Telegraph, The Independent, The Observer, AMWatch and elsewhere. In 2001, Rachel's personal finance book Kickstart Your Money was published by John Wiley & Sons.
View full Profile