Denmark's largest pensions institution PFA said it will step up the number of shareholder meetings it votes at significantly in this year's upcoming annual general meeting (AGM) season, while warning that investors have to be realistic about how quickly companies can change.
In a statement yesterday, the DKK736.3bn (€98.9bn) commercial pension provider said it would vote at more than 300 AGMs this year, and its areas of focus would include the green transition, diversity and working conditions.
According to its 2022 corporate responsibility report, PFA voted at 247 shareholder meetings last year.
Ole Krogh Petersen, the Copenhagen-based firm's chief executive officer, said voting at 300 meetings meant a doubling of voting in three years, and corresponded to 80% of the total value of the firm's equity portfolio.
The CEO said there were limits as to how far PFA could remain patient with companies regarding their behaviour, and to what the pensions firm wanted to be involved in.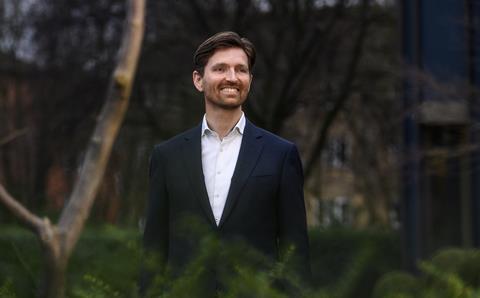 "That is why we do not invest in companies that manufacture controversial weapons or regularly break international laws and norms," he said.
But he also said that with regard to topics such as diversity, climate transition, working conditions and equality – depending on the country and culture – companies could not always change from one day to the next.
"Here you must therefore be realistic and give companies time rather than demanding revolutions," he said.
The CEO said PFA's decision to concentrate its investments in oil and gas companies to just two firms – TotalEnergies and Shell – allowed it to follow them closely and speak with a bigger voice.
"At the same time, both companies are assessed by independent experts to be among the most ambitious in the sector in relation to this green transition," he said.
As long as PFA could see positive development at these two large European oil and gas firms, and had a constructive dialogue with them, Krogh Petersen said the Danish pension provider believed its commitment was justified.
"That doesn't mean we're excited about everything they do. But you must also be pragmatic and bear in mind that we don't abolish the global need for fossil energy by abolishing those who produce it," he said.
Krogh Petersen also said active ownership work and voting was time and resource intensive, so PFA had a targeted approach to the work.
"We participate where we consider we have the opportunity to make the biggest difference to the benefit of our customers, the company in question and society," he said.
To read the digital edition of IPE's latest magazine click here

Rachel is IPE's Nordic correspondent. She has long been a freelance writer, and over the years, has written for The Telegraph, The Independent, The Observer, AMWatch and elsewhere. In 2001, Rachel's personal finance book Kickstart Your Money was published by John Wiley & Sons.