Dutch social affairs minister Wouter Koolmees had heeded calls from social partners to introduce a 'transition regime' to the new pensions contract in order to prevent unnecessary pension cuts and contribution hikes until 2026, when the new contract will come into force.
In a letter he sent to parliament on Monday, Koolmees said he had concluded it's "undesirable" to continue with the current defined benefit-based regime with its strict rules on minimum funding requirements "given the perspective of a new [defined contribution-based] contract".
Therefore, the minister has agreed to adjust the supervision regime, but only for funds that are planning to move existing pension rights to the new contract.
"To encourage pension funds to make the switch to the new contract", the current regime will remain in place for funds that will keep existing pensions and new accruals separate, the minister added.
In order to prevent looming large-scale pension cuts, Koolmees had already reduced the minimum required funding ratio for pension funds from 100% to 90% for 2019 and 2020.
He has now agreed to extend this reprieve to 2021 "in the light of the extraordinary macroeconomic situation".
Without this extension, pension funds would have had to cut pensions by an average 10.5% in 2022, based on their funding situation at the end of August 2020, according to calculations by regulator De Nederlandsche Bank (DNB).
Peace and stability
The minister said in his letter he is currently negotiating a "transition regime" for the period between 2022 and 2026 with social partners, regulators and the Pensioenfederatie, the association for Dutch pension funds, which welcomed the minister's letter saying it is "positive about the clarity" the government has now provided about short-term pension cuts.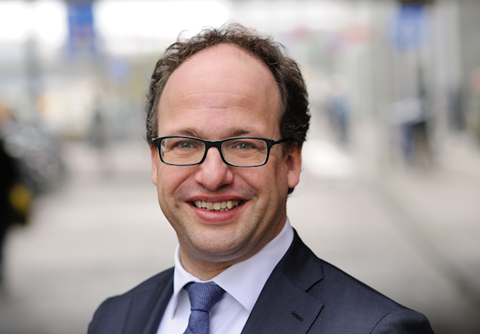 Last week, social partners had called for such a transition regime in a letter to the government.
The aim of the new transition regime will be to find a balance between "assuring peace and stability for pensioners and pension savers during the transition period on the one hand and not complicating the move to a new [DC-based] contract on the other hand".
The minister warned, however, that some pension cuts may not be avoided. "If necessary interventions are being refrained from, the new pensions system will be burdened with the legacy of the current system, making it harder to achieve indexation of pensions in the future," he said.
Finally, the minister said it may be desirable to implement "necessary pension cuts" in one go in order to foster the stability and peace the new transition regime is seeking to achieve.
The exact nature of the transition regime will not become clear until mid-2021 when Koolmees expects to send the proposed legislation for the new pensions contract to parliament. The minister had originally planned to do so by early 2021.
To read the digital edition of IPE's latest magazine click here.