Pension funds in the Netherlands paid €10.3bn in costs for administration and asset management last year. Asset manager bills rose by almost 17% compared to 2019, according to a study by consultancy LCP.
Costs for pension administration rose by a relatively modest 2.7% to €1bn, a €1 increase to €107 per member. Pension funds mentioned higher consultancy fees in relation to preparations for the switch to a new defined contribution (DC) system as one of the main reasons for the rise.
Asset management fees including transaction costs rose by a whopping €1.3bn to a record €9.3bn, an increase of 16.9% from the year before.
The bulk of the increase (€787m) can be attributed to performance fee payments, mainly to private equity managers, with another €438m coming from an increase in transaction costs.
IPE reported earlier that large sector schemes including ABP and Bouw saw large increases in performance fee payments. Transaction costs rose at the start of the COVID crisis as financial market liquidity dried up.
As a percentage of assets under management, investment management costs only rose slightly from 0.55% to 0.57% as assets under management also rose (by 12.9% to €1631bn), albeit less fast than costs.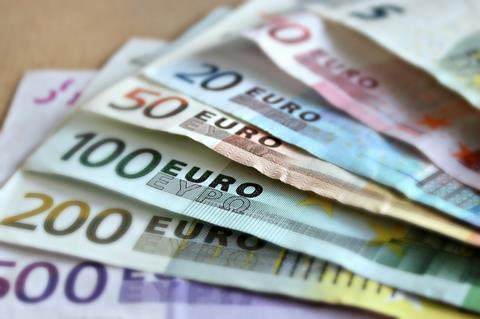 Free lunch
Though the relative increase in costs is limited with 0.02 percentage points, LCP consultant Jeroen Koopmans believes pension funds should make more efforts to limit cost increases.
"This amount of €1.3bn does not go towards the pensions of members. Assets under management have risen because of good stock market returns, but this has been a free lunch for asset managers," he said, referring to the fact that most asset manager fees are a percentage of assets under management.
Asset management costs for pension funds have been growing significantly over the past few years, not only in absolute terms but also as a percentage of assets under management. Since 2016, they have increased from €7.6bn in 2016 to €10.3bn in 2020, a cumulative rise of 36%.
Looking for IPE's latest magazine? Read the digital edition here.
This article was originally published in Pensioen Pro