The upcoming transition to the new defined contribution (DC)-based pension system will cost the Netherlands's largest pension provider APG up to €100m, its CEO Gerard van Olphen said last month.
Most of the other large pension providers are as of yet unable to say how much the transition will cost them. Medium-sized provider Blue Sky Group, however, already has an idea.
"I have quite a good picture of how much money we'll need to spend on the transition," said Tom Bottinga. But Blue Sky Group's newly appointed director declined to reveal an exact number.
"I believe it's laudable and courageous of APG, being the largest provider, to give an estimation of their expected costs. But I find it too early to do this myself too."
The reason for his hesitation is his wish to discuss his plans with all clients separately first, he said. "We are busy with this now, and we have not yet spoken to all our clients."
Bottinga expects to conclude these conversations next month, and is ready to fill in the details by then, he said. "We like to be transparent about our choices."
Blue Sky Group is the asset manager of the three KLM pension funds, the pension fund for ship pilots and a number of company pension funds.
DC experience
Bottinga said the total transition costs for Blue Sky Group "will logically be materially lower" than those of APG. Per member costs will be higher though. "APG has 4.5 million participants. We only have 200,000. Because of economies of scale, APG's costs per participant will be lower than ours," he explained.
But Blue Sky Group already has some experience with executing DC arrangements, and is therefore well-placed to make a swift transition, said Bottinga.
"We will have to invest in education for some of our employees, but we have the required knowledge in house. Neither do we cope with legacy systems or data issues, as some of the other providers do."
The fees Blue Sky Group charges its clients will not suffice to cover all required investments for the pension transition. Asset management costs will therefore increase over the next few years.
"This will be a shared investment of pension funds and their asset managers," Bottinga continued.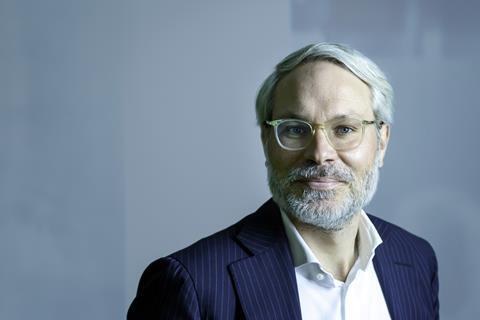 Besides APG and Blue Sky Group, Aegon-owned TKP is the only other pension provider that already has an estimate of how much the pension transition will cost.
"As we speak we are analysing the consequences of the pensions accord, including costs," a spokesperson said. TKP expects to conclude this exercise by March.
'Need for more clarity'
The other major pension providers – PGGM, PGB, MN and Achmea Pensioenservices – are less in a hurry to make their cost assessments. They believe it's still too early to do so.
"We need more clarity about a number of issues, including the choice of one of two types of contracts our pension fund clients will make, whether existing funds will be grandfathered or not, and how much individual freedoms will be required for members in the new system," according to a PGGM spokesperson.
PGB also said it cannot yet make a cost assessment. The provider wants to limit costs by working with other providers on the joint development of required IT-applications.
"Through InAdmin RiskCo, we are working with Achmea and CGI on a new IT platform for the administration of all our pension arrangements," a spokesperson said.
Pension transition also a cost to asset managers
The pension transition will also come at a cost for asset managers. These costs mainly follow from the switch to personal pension pots in the new system.
"For this to be made possible, unitisation of investment mandates is required," a spokesperson for Achmea Investment Management explained. "We expect these costs to be significant, but not comparable to the costs involved with adjusting the pension administration."
Besides, pension funds' investment portfolios may change as many pension funds will be allowed to increase risk under the new system. "As a consequence, the relative size of return portfolios may increase. This may impact the composition of the portfolio and lead to an increase in transaction costs."
To read the digital edition of IPE's latest magazine click here.