Dutch minister of Social Affairs Wouter Koolmees has stepped down to lead negotiations to form a new cabinet. The Netherlands has been without a functioning government since parliamentary elections in March.
Negotiations to form a new government have made little progress since. Sigrid Kaag, leader of Koolmees' party D66, announced Koolmees will not return in a new cabinet either.
Koolmees' premature departure may lead to further delays to the implementation of a new pension system, which is now foreseen for 2027.
Dennis Wiersma of liberal-conservative party VVD is succeeding Koolmees on an interim basis until a new cabinet is formed. Despite his interim status, he immediately made a sweeping indexation promise during his first appearance in parliament.
Responding to questions from an opposition MP, Wiersma said he wants to make it possible to retroactively index pensions once parliament has voted through the new pension law.
The final text of the law is currently being negotiated and is expected to be sent to parliament next year by a new government. Since departing minister Koolmees plays a key role in these negotiations; further delays could however be expected.
Currently, pension funds can only index pensions if their funding ratio is at least 110%. From 2023, this limit will be lowered to 105% for funds that will make the transition to a new defined contribution (DC)-based pension system.
"So index will take place in 2023 in any case," said Wiersma. "But in my opinion we should make it possible to index pensions already in 2022, next year, but retroactively," he added.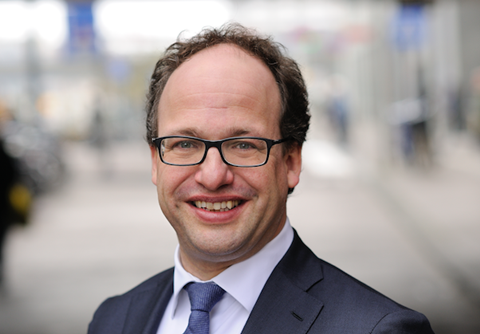 This means that a pension fund with, for example, a funding ratio of 112% can index pensions in 2022 on the basis of current rules. The same fund could then retroactively increase 2022 pensions again the following year on the basis of the new, less strict rules.
'Undesirable political pressure'
"This will also be the case if the new pension law is voted trough only in summer next year, regardless of the make-up of the government at that time," said Wiersma, who called on parliament to "quickly process" the new pension law in order to make the retroactive indexation possible.
The new minister's call to speedily process the pension law in parliament was criticised by independent MP Pieter Omtzigt.
"To quickly process a law that's about a reform affecting pension assets worth almost €2trn does not seem a good idea to me," he said. Omtzigt disapproved of the link Wiersma made between more indexation and fast approval of the new pension law. "This is political pressure of a kind that's undesirable," he said.
Pensioenfederatie: Koolmees departure 'regrettable'
Ger Jaarsma, the director of the federation for Dutch pension funds, said Koolmees' decision not to return as a government minister is "regrettable". He also had a message for his successor, speaking at the Pensioenfederatie annual congress on Wednesday.
He said: "The new minister should keep up the pace as we are still aiming for the new pension system to come into force on 1 January 2026. But the legislation should be sound. Putting pressure on parliament to agree to a new law fast so pensions can be indexed sooner is not the right approach."
To read the digital edition of IPE's latest magazine click here.