UK pension schemes will have to steer members towards the country's Pension Wise guidance service as part of government plans to ensure that seeking guidance becomes the norm.
The "stronger nudge" proposals, laid out today in a statement of policy intent from the Department for Work and Pensions (DWP), will require occupational schemes to nudge savers towards taking Pension Wise's guidance when they want to access their pension.
The Pension Wise service was created to provide free information to help savers navigate the April 2015 pension freedoms, which allow the over-55s greater access to their defined contribution pots.
The government now plans to introduce regulations, which will be consulted on, to require pension trustees and managers to present taking guidance as a 'normal' part of the process of accessing pensions through the freedoms. They will also have to incorporate booking an appointment into the application process at the point when a member indicates they would like to take guidance.
Guy Opperman, the UK minister for pensions and financial inclusion, said the government wanted taking guidance to become a "natural part of the journey" when savers made decisions, to ensure they had the necessary support and information to make informed choices.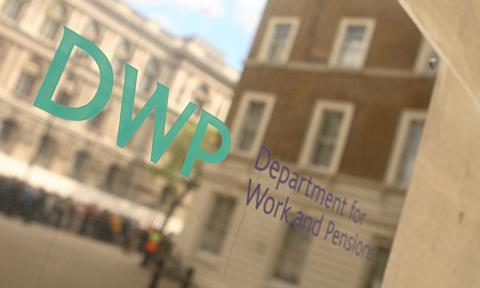 The Financial Conduct Authority will issue a separate consultation on rules for contract-based pensions in due course.
Trials show guidance boost
The government's proposals are based on trials led by the Money and Pensions Service (MAPS). These showed more savers accessed a Pension Wise appointment when providers explained the nature and purpose of the guidance, and then either offered to book an appointment, or transferred savers to MAPS to book the appointment.
For both interventions, 14% of pension holders, who did not report having had guidance before, agreed to book an appointment – 11 percentage points more than the control group.
In 2019-20, more than 97,000 Pension Wise face-to-face appointments were delivered, an increase of 8% from 2018-19. It delivered around 62,000 telephone appointments, 55% higher since 2018-19. However, there have been concerns that there are still not enough people using Pension Wise.
At the Pensions Regulator, David Fairs, executive director of regulatory policy, analysis and advice, said the proposals were a "key step to help ensure savers make informed retirement choices by using Pension Wise's free guidance". The watchdog will introduce guidance for trustees to help implement the measures.
LCP partner and former pensions minister Sir Steve Webb welcomed the "stronger nudge" towards Pension Wise guidance, but said the timing needed to be right.
"When people get to the point of wanting to access their pension pot, most have made up their mind what they want to do," he said. "In a way, the horse has almost bolted by then. We need to start nudging people five years out to have a guidance conversation or midlife MOT."