Following an new analysis of the Finnish pension system from an outsider's point of view, TELA managing director Suvi-Anne Siimes has suggested the web of conditions around how the funded portion of private sector earnings-related pensions is invested may need to be reformed in time.
Suvi-Anne Siimes, managing director of the Finnish Pension Alliance TELA, said that overall she agreed with the evaluation presented on Friday by Torben Andersen – the Aarhus university professor who also chairs Denmark's biggest pension fund ATP.
The challenge of funding earnings-related pensions did not need immediate solutions, she said in a statement from TELA, but it was important to draw up a long-term reform plan for the pension system.
The main problem Andersen addressed in the report was the impending shortage in funding for earnings-related pensions in the longer term, resulting from the falling birth rate in the last decade, according to TELA.
Siimes said: "The outlook for funding earnings-related pensions is stable far into the future. In consequence, we have plenty of time right now to consider and prepare reforms to the pension system in a durable and responsible manner."
In his report, as one of many points made, Andersen said a "crucial question" in relation to the funded part of the earnings-related pension system was whether the design of the regulatory framework was appropriate.
"A key question concerns the acceptable risk-taking in the investment policies given the nature of the liabilities so as to reach an appropriate balance between risk and rates of return," he said.
"There is a need for an evaluation of the regulatory framework to assess whether it is adequately designed given the characteristics of the liabilities for the funded part of the pension system," Andersen said.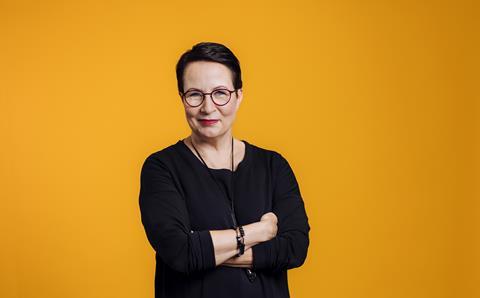 Finland's earnings-related pension system is a mix of pay-as-you-go and funding, with the latter accounting for about 20%.
The main providers of private sector pensions in the system are the mutual pension insurance companies Ilmarinen, Varma, Elo and Veritas.
Solvency levels related to the funded portion have been a particular issue for providers since the pandemic took hold in March 2020, with Elo having briefly breached the lower limit and subsequently been investigated by the Finnish FSA.
Siimes said it was was true that the over time, the mechanism governing the relationship between funding and investment had become a multi-layered structure that only a few people completely grasped.
"This may lead pension providers to an inappropriate relationship between risk-taking and risk avoidance, and may be seen, for example, in high investment costs," she said.
"Although Andersen does not directly propose a complete overhaul of the mechanism, such an option should not be ruled out for long-term and responsible development of the pension system," Siimes said.
Looking for IPE's latest magazine? Read the digital edition here.