Engaging on curbing activities that lead to environmental risks has resulted in better performance in terms of climate transition targets for firms in the steel and cement industries, according to a report published by the Swiss Association for Responsible Investment (SVVK-ASIR).
The companies have improved on average 30% on five key indicators – disclosure, net zero target, innovation, physical risks and water risks – following a three-year dialogue with SVVK-ASIR.
"The results show [that] we are moving in the right direction, but there is still a long way to go and time is short: 2030 is approaching fast," Tamara Hardegger, managing director of SVVK-ASIR, told IPE.
Among the five indicators, the companies have made remarkable progress particularly in reporting and setting targets.
"This is where companies begin the journey, whereas less attention was given to physical risks to their assets by for example severe weather events," Hardegger added.
SVVK-ASIR's engagement strategy has led to almost all 20 companies in the steel and cement industries it engaged with establishing interim targets for 2030 – non-existent before – setting them on a path to achieve CO2 emissions net-zero targets by 2050.
Half of the companies are now reporting in line with the recommendations of the Task Force on Climate-Related Financial Disclosure (TCFD), it said.
In August, the Federal Council asked the Federal Department of Finance (FDF) to prepare a draft consultation by the summer of 2022 with a series of guidelines on mandatory reporting for Swiss companies in order to apply TCFD's recommendations from 2024 for the 2023 financial year.
According to the guidelines, public companies, banks and insurances with 500 or more employees and over CHF20m (€18.6m) in total assets, or over CHF40m turnover, are required to publicly report on climate issues.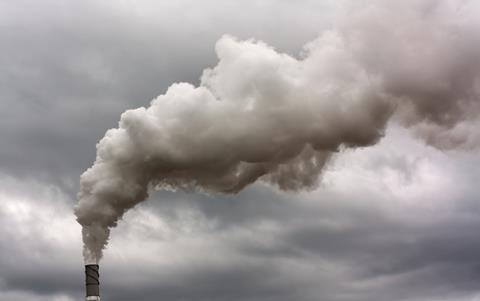 Reporting should include financial risks for companies deriving from climate-related activities and the impact of companies' activities on climate and the environment, so-called double materiality, in line with the European Union's approach.
Ealier this year the Federal Council outlined the Long-Term Climate Strategy to reach its net-zero target by 2050, declaring its support for the TCFD.
Listen-up
SVVK-ASIR, co-founded by the largest Swiss pension funds – Compenswiss, Publica and the pension fund of the Canton of Zurich BVK, among others – started a dialogue with 20 companies active in the cement and steel industries in 2018 along with Sustainalytics.
It has asked 20 large and medium-sized steel and cement companies to report transparently on their climate risks and on their plans to reach a net-zero target by 2050.
The association has started a further dialogue with 20 global suppliers and producers of energy, and seven Swiss companies, in July in partnership with BMO Global Asset Management.
"Engagement requires thorough research, preparation and the ability to listen. It is important to establish the understanding that we share a common goal," Hardegger said.
She added: "As investors we are interested in the long-term success of the companies we invest in, and this requires them to let go of old ways and adapt to new circumstances."
Setting a path for climate transition is particularly important in Asia, where China accounts for around half of the world's steel and cement production and the demand for building materials in India will grow, the study said.
Meanwhile firms in the cement and steel industries are exploring the use of technologies such as carbon capture and green hydrogen, which require investments and building public-private partnerships, it added.
To read the digital edition of IPE's latest magazine click here.