Anne Simpson is joining Franklin Templeton as global head of sustainability, a newly-created role, after more than 10 years at the California Public Employees Retirement System (CalPERS).
She will report to president and chief executive officer Jenny Johnson and join the firm on 22 February, based in California.
Johnson said a hire of Simpson's prominence "demonstrates our commitment to being a global leader in stewardship and sustainability, which acknowledges that our choices as responsible investors have a profound effect on the world and its future".
"We are confident that Anne's expertise and leadership will take our firm-wide efforts on sustainable investing to the next level."
As global head of sustainability, Simpson will be charged with driving Franklin Templeton's overall strategic direction on stewardship, sustainability and environmental, social and governance (ESG) investment strategy globally, the asset manager said.
Simpson joined CalPERS in 2009 and was named managing investment director for "board governance and sustainability" in November 2020. Before that she was investment director, sustainability, a role in which she led the development of CalPERS' ESG strategy across the entire pension fund.
She previously served in other leadership capacities at CalPERS, including investment director, global governance, and before that, senior portfolio manager, global equity, in the investment office.
Simpson was also the inaugural chair of Climate Action 100+ and its Asia Advisory Group, a global investor alliance of $60trn that CalPERS convened and co-founded.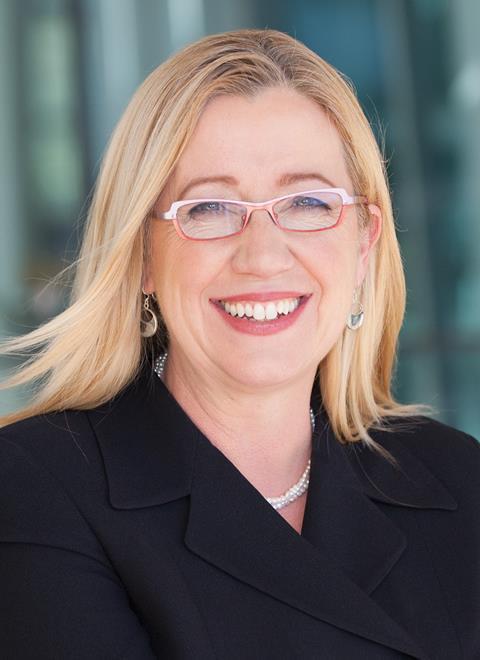 She said she was delighted to join Franklin Templeton and looked forward to being part of "its next phase of growth and evolution in sustainable investing".
"2021 was a year in which the asset management industry reckoned with sustainability challenges and the opportunities these bring across global markets," she added.
"There is new momentum in finance, driven by policymakers in leading European markets, net zero commitments from COP26 and broad recognition of investors' role in driving progress on sustainable investing, including important areas like diversity, equity and inclusion, to foster shared prosperity."
Before joining CalPERS, Simpson was a senior faculty fellow and lecturer at the Yale School of Management, head of the Global Corporate Governance Forum at the World Bank, executive director of the International Corporate Governance Network and joint managing director of Pensions and Investment Research Consultants (PIRC) Ltd.
Simpson also brings experience in the international regulatory and policy arena. She served on the US Securities and Exchange Commission's Investor Advisory Committee, the Public Company Accounting Oversight Board's Investor Advisory Group and the International Financial Reporting Standards Advisory Council.
She was recently appointed a Visiting Fellow at Oxford University by the Chancellor and teaches at University of California, Berkeley Haas Business School as a Lecturer in Sustainable and Impact Finance.