The shipping crew of Greenpeace must join the Dutch sector fund for merchant shipping Koopvaardij, a court has ruled.
The verdict overrules an earlier ruling by a lower court, which said Greenpeace's ships were non-professional ships, meaning participation in the Koopvaardij fund was not mandatory.
The ruling affects 90 international crew members. Greenpeace's ships are subject to Dutch law because they fly the Dutch flag.
The verdict means that Greenpeace will have to retroactively fund pensions going back to 1989 for its shipping crew, which did not have a retirement facility until now.
According to a Greenpeace spokesperson, to establish a generic pension arrangement for all sea-borne crew is administratively complex and expensive.
He said: "An important aspect in this is that the crew come from many different countries. For example, not all countries provide tax incentives for pension savers."
According to the spokesperson, a "significant part of the crew" has indicated they want to arrange their pension themselves, partly because many of them are on short-term or part-time contracts.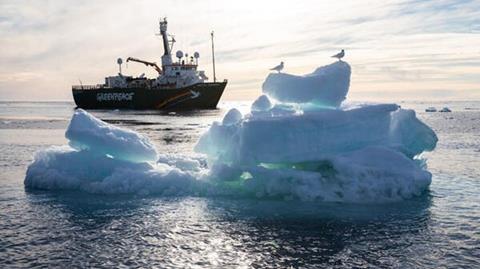 Anticipating a negative ruling, Greenpeace had already reserved €1.8m to fund pension liabilities. Greenpeace's shipping crew accounts for a fifth of all the NGO's workers globally. For its other workers, Greenpeace does pay pension contributions.
Greenpeace does not yet know whether it will take the case to the High Court, but said it won't be switching jurisdictions in order to escape the ruling.
If Greenpeace were to join Koopvaardij, it wants to influence the fund's investment policy, the spokesperson said.
Since 2016, Koopvaardij has had a relatively active ESG policy. Since 2016, it has removed the 10% of companies that score worst on ESG from the portfolio.
The fund also divested from ExxonMobil at the start of this year over ESG concerns, and has started an engagement dialogue with 10 other oil and gas firms.
To read the digital edition of IPE's latest magazine click here.