A "historic surge" in clean energy investment alongside a halt to investment in new fossil fuel supply projects are needed to secure a global energy sector with net-zero emissions in 2050, the International Energy Agency (IEA) has proposed.
The Paris-based organisation today published a keenly awaited report setting out its analysis of what it considers to be the most technically feasible, cost-effective and socially acceptable pathway to bringing global energy-related carbon dioxide emissions to net-zero by 2050.
The result, according to the IEA, is a clean, dynamic and resilient energy economy dominated by renewables like solar and wind instead of fossil fuels.
In its scenario, fossil fuels fall from almost four-fifths of total energy supply to slightly over one-fifth.
Requested by the UK government's COP26 presidency, the report is designed to inform the high-level negotiations that will take place at the UN climate change conference in November.
"Our roadmap shows the priority actions that are needed today to ensure the opportunity of net-zero emissions by 2050 – narrow but still achievable – is not lost," said Fatih Birol, the IEA executive director, in a statement.
"The scale and speed of the efforts demanded by this critical and formidable goal – our best chance of tackling climate change and limiting global warming to 1.5 °C – make this perhaps the greatest challenge humankind has ever faced."
He added: "The IEA's pathway to this brighter future brings a historic surge in clean energy investment that creates millions of new jobs and lifts global economic growth. Moving the world onto that pathway requires strong and credible policy actions from governments, underpinned by much greater international cooperation."
Investors have been calling for the IEA to make a fully developed 1.5˚C central to its work, in particular for its influential World Energy Outlook (WEO).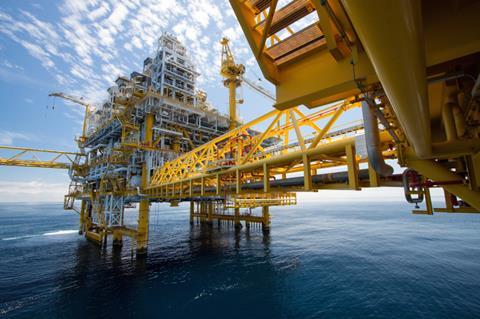 In the period leading up to today's publication of the net-zero roadmap report, Birol has said the new pathway – named the Net Zero by 2050 Emissions Scenario – would be an integral part of this year's WEO and future editions of the flagship annual report.
The IEA said its roadmap report described a net-zero pathway that required the immediate and massive deployment of all available clean and energy efficient technologies, combined with a major global push to accelerate innovation.
It also points to a major worldwide push to increase energy efficiency.
The report sets out more than 400 milestones to achieve on the path to net-zero by 2050, including, "from today", no investment in new fossil fuel supply projects and "no further final investment decisions for new unabated coal plants".
The scenario also points to the global electricity sector reaching net-zero emissions by 2040, and there being no sales of new internal combustion engine passenger cars by 2035.
In the IEA's pathway, most of the global reductions in CO2 emissions between now and 2030 come from technologies readily available today.
In the period to 2050 beyond that, however, almost half of the reductions come from technologies that are currently only at the demonstration or prototype phase.
In the report, the IEA said the biggest innovation opportunities concerned advanced batteries, hydrogen electrolysers, and direct air capture and storage. These three technology areas made vital contributions to the reductions in CO2 emissions between 2030 and 2050 in its pathway, it said.
The IEA said it recognised that the route mapped out in its report was not necessarily "the path", and that it therefore examined key uncertainties, notably concerning the roles played by bioenergy, carbon capture and behavioural changes.
Looking for IPE's latest magazine? Read the digital edition here.