Pensions industry veterans Wendy Mayall and David Hunter have founded a multi-manager platform that aims to open up access for pension funds and other institutional investors to deploy assets into renewable energy.
Mayall, the ex-CIO of Unilever pension fund, and Hunter, a former head of research at Aon, launched Renewity because they believe that with single manager options there is a lack of "scale and speed" in accessing renewable energy opportunities, and that this is in turn creating a capacity challenge that could impede efforts to channel more investment into renewable energy.
"The demand is there, but even the largest and most credible single managers don't have the ability to deploy the necessary levels of assets effectively in a timely manner," said Mayall.
"Nor can investors wait for them to develop the capability to do so when the pace of change has been too slow to date."
By providing investors with access to a range of specialist renewable energy managers, deals and related opportunities, Hunter and Mayall believe that their platform can put more capital to work faster, diversify drawdowns, optimise liquidity/yield, and reduce risk for investors more efficiently than a single manager proposition.
Hunter said institutional investors were the laggards when it came to providing capital for renewable energy, even trailing fossil fuel companies.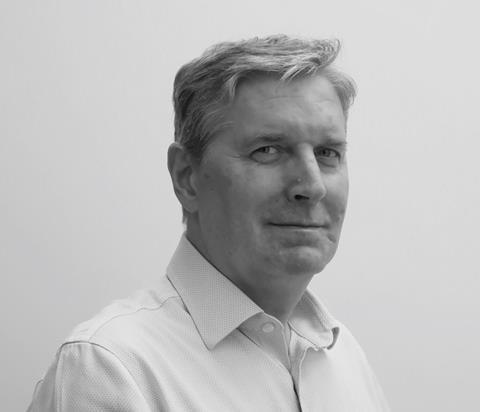 Citing research pointing to a $300bn (€249bn) per annum renewable energy funding gap, he said raising money from investors to help plug this gap required a simpler and more diversified product, and that the capital raised needed to be spread across more countries and more asset classes.
"The growing complexity and number of renewables managers across countries, strategies and technologies requires focused manager research to deliver effective solutions for investors," he said, also emphasising that energy markets were national security assets requiring specialist local knowledge.
"You can't do this off a screen like with global equities," he said.
According to Hunter Renewity has identified a universe of close to 100 managers investors could access, working in different specialist areas of the renewable energy market and in many different regions.
'The next infrastructure'
Mayall has built and led a number of multi-manager businesses and platforms, starting during her time in investment consulting. While CIO of the Unilever pension fund, a position she held from 1995 to 2011 – and during which time the pension fund sued Merrill Lynch Investment Managers for alleged negligence – she was heavily involved in launching the first ever tax-transparent pension fund vehicle in Luxembourg, a multi-manager platform.
She also has experience of being an early mover in emerging asset classes, having been an early LP infrastructure investment adopter, and says renewable energy will become a new asset class with its own allocation.
"I believe this will be the next infrastructure," she told IPE.
In a paper accompanying the launch of their venture, the Renewity team noted that although multi-manager solutions to investing have in some quarters fallen out of favour, in the early stages of all illiquid investment sectors, they "played a significant and useful role for many investors, by delivering broad exposure, good returns and risk control at an acceptable cost".
"Moreover, by expanding liquidity, risk-taking and diversification and by attracting new capital to the sector, all developments desperately needed to meet our Paris Agreement renewable energy investment targets, multi-manager platforms also helped expand the market," they wrote.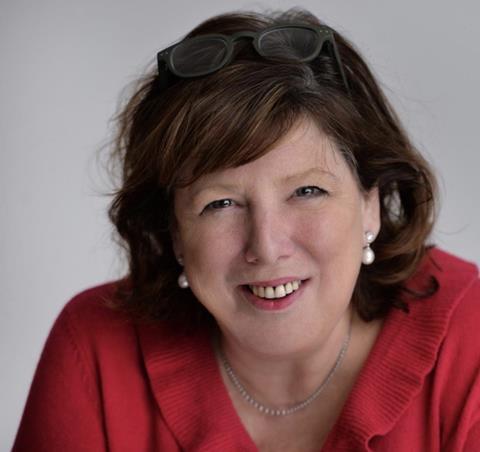 Joining Hunter and Mayall at Renewity are Stephan Breban as head of research and Ravi Nevile as chief operating officer. Breban has 30 years' experience advising pension plans on fund and manager selection, striking out on his own after working for different larger pension plan consultants. According to Renewity, he advised one of the earliest UK institutional renewable energy allocations in 2005.
A specialist in real assets and commercial operations, Nevile was most recently head of real assets at Aztec Group, having also previously worked at Abu Dhabi Investment Authority.
After leaving Unilever, Mayall went on to become group CIO at UK insurance company LV= before focussing on non-executive director roles. She told IPE that although she did non-executive work "my heart is still with multi-managers and going into new asset classes".
An investment actuary by background, Hunter started his career in that field at Mercer in the late 1980s and then became global head of manager research with Aon when the firm set up a multi-manager business in the early 2000s. For the last 15 years or so he has been advising infrastructure, private credit and rewenables managers.
Looking for IPE's latest magazine? Read the digital edition here.