The Government Pension Investment Fund (GPFI) of Japan has teamed with the Dutch Ministry of Finance to issue sustainability bonds following arrangements with two other European agencies to issue green bonds this month.
The initiatives are born out of a GPIF joint research report with the World Bank Group – titled Integration of Environmental, Social and Governance (ESG) Elements – into bond investments.
The report, published a year ago, listed promotion of green and sustainable bond investment as part of a broad ESG initiative for asset owners.
GPIF said the Dutch National Finance Corporation (BNG Bank) had recently proposed a new investment opportunity for sustainability bonds.
The aim is to allocate funds to both environmental projects and social projects to companies managing GPIF's assets.
Outgoing GPIF president Norihiro Takahashi said: "GPIF and the managers it outsources have signed the Principles of Responsible Investment (PRI), which calls for ESG integration into investment analysis and decision-making processes."
"Investing in green bonds and others is considered to be one of the ESG integration methods in bond management," he said.
He added: "GPIF promotes ESG-friendly investments to reduce the negative impacts of environmental and social issues and improve long-term returns on assets under management. GPIF will also promote ESG initiatives in bond investment."
Separately, GPIF recently formed a partnership with Swedish state debt agency Kommuninvest to promote and develop sustainable capital markets through a focus on green bonds.
Hiro Mizuno, GPIF's chief investment officer, said GPIF would like to leverage its success with multilateral development banks in green, social and sustainability bonds partnerships in hopes to expand this to other platforms.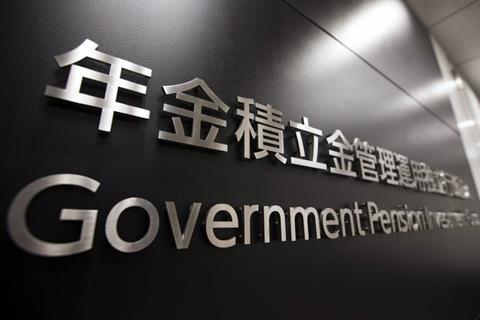 "GPIF requires all asset managers to integrate ESG into their investment analysis and decision-making. We regard purchase of green, social and sustainability bonds as one of the direct methods of ESG integration in fixed income investment," Mizuno said.
Tomas Werngren, chief executive officer of Kommuninvest, said: "While the green challenges are often global, the solutions tend to be local and regional."
Since its initiation almost five years ago, Kommuninvest's green bond programme has grown at a rapid pace and now has a portfolio of eligible green investment in some 330 projects throughout Sweden.
In its first partnership with a government finance agency, early this month, GPIF forged a similar green bonds arrangement to that in Sweden with Germany's KfW (Kreditanstalt für Wiederaufbau).
KfW, Germany's flagship promotional bank, is one of the largest issuers of green bonds globally known as "Green Bonds – Made by KfW" since 2014.
These bonds are issued in alignment with green bond principles, administered by the International Capital Market Association (ICMA).
GPIF said that, from now on, "Green Bonds – Made by KfW" would be integrated into the pension fund's universe of ESG investment opportunities.
"It is our ambition as a state-owned agency to boost responsible investments and to promote environmental investments via capital markets," said Frank Czichowski, KfW's senior vice president and treasurer.
"We want to support the transition to a low carbon economy. KfW believes that green bonds are an appropriate instrument through which to do so."