La Française Group has appointed Mark Wolter as the new country head and managing director of La Française Real Estate Managers in Germany.
Wolter will lead the real estate team with Sandra Metzger, deputy managing director of La Française Real Estate Managers-Germany.
He succeeds Jens Goettler, who has engineered the acquisition of the Veritas Group in 2018. Goettler will continue to serve as an advisor for La Francaise in Germany.
In his new role, Wolter will have the task to drive further growth in the firm, building up on the business foundations left by the former country head.
Prior to joining La Française, Wolter served as managing director and head of real estate fund management institutional at Deka Immobilien. He started his career with Arthur Andersen Real Estate as a consultant, to then join Generali Immobilien and move to Schroder Property Kapitalanlagegesellschaft as managing director and head of fund management Germany.
"Germany is a dynamic market that has a lot of potential in terms of product and market development. I look forward to joining La Française and to further reinforcing the group's position in Germany," said Wolter.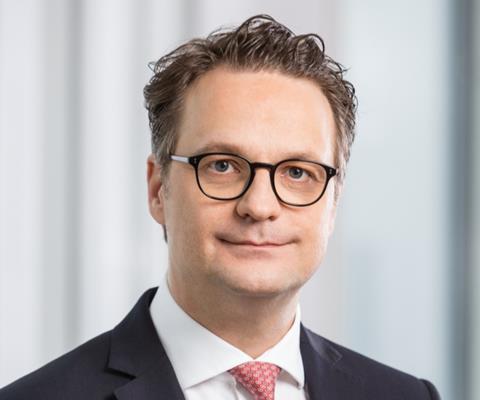 Wolter's hire comes ahead of a strategic realignment of La Française Group in the German market following the acquisition of Veritas group. La Française Asset Management (AM) will merge with Veritas Institutional in May to form La Française Systematic Asset Management, a quantitative multi-asset management unit.
The executive team of the new unit includes the managing director for operations Berit Hamann, the managing director of portfolio management Dennis Jeske, and Kay Scherf, managing director sales and marketing.
The supervisory authority has yet to approve the team of managing directors that will support Wolter's work.
La Française Systematic Asset Management will continue to operate out of Hamburg and Frankfurt. La Française acquired the Veritas Group, consisting of Veritas Investment and Veritas Institutional, based in Frankfurt and Hamburg, respectively, in 2018.
The acquisition was carried out to expand the amount of assets under management and its operations in the German market. La Française AM was formerly known as Veritas Investment.
To read the digital edition of IPE's latest magazine click here.