The manager of Norway's sovereign wealth fund has called on the European Union to make a clear distinction between financially-material sustainability information from companies and that which is not, in the new version of its Non-Financial Reporting Directive (NFRD).
In its response to the consultation on the EU's revision of the directive, Norges Bank Investment Management (NBIM) wrote: "Companies could be asked to integrate financially material sustainability information into their financial disclosures, such as annual reports, while information on sustainability issues which are not financially material could be disclosed through other channels."
In the letter, NBIM's chief corporate governance officer Carine Smith Ihenacho and Séverine Neervoort, senior analyst, corporate governance at the subsidiary of the Norwegian central bank, wrote that they would welcome a clear distinction in the directive between sustainability information which was financially material - therefore relevant for investors - and information which was not financially material, but which was relevant to other stakeholders.
"As an investor, we expect companies to provide information on social or environmental issues which are financially material to their business, as a starting point," the pair wrote.
NBIM relied both on data about a company's current performance and information about drivers of value that may be relevant for its long-term performance, they said.
"In addition, companies also need to report more broadly on sustainability, as they have a wide set of stakeholders," they said, adding that NBIM believed company boards should consider the broader environmental and social consequences of business operations and account for associated outcomes.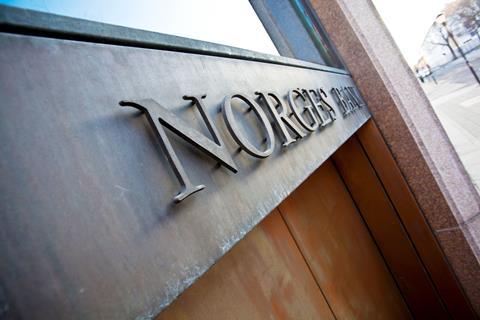 "This information may in itself become financially material over time," wrote Smith Ihenacho and Neervoort.
Sustainability data currently published by companies was often incomplete and – or – not comparable, they said.
"Significant gaps in disclosures include a lack of information to assess companies' exposures to sustainability risks (such as information on supply chain, operations, assets or customers), incomplete disclosures on companies' management and performance, in particular on social issues (e.g. human rights and corruption), and insufficient forward-looking information," NBIM wrote.
NBIM, which manages the NOK10.1trn (€958bn) Government Pension Fund Global (GPFG), has been vocal in its desire for better ESG corporate disclosure. In March, when it published its annual responsibility report outgoing chief executive officer Yngve Slyngstad said that the manager wanted more relevant and comparable reporting from companies.
In February, NBIM responded to a paper by corporate governance organisation Eumedion on creating a non-financial reporting standard, arguing that instead of setting up a new, single standard-setter, it was important to build on existing sustainability standards.
It cited the Sustainability Accounting Standards Board (SASB) and the Global Reporting Initiative (GRI) as standards that could be used – a point it reiterated in its reply to the consultation on the future of the NFRD, which ends on 11 June.
In a webinar organised by the Principles for Responsible Investment earlier this week, Martin Spolc, head of unit for sustainable finance at the European Commission, indicated the Commission would have a legislative proposal for changes to the NFRD by the first quarter of 2021.