The manager of Norway's NOK12.1trn (€1.2trn) sovereign wealth fund has told the European Commission's sustainable finance advisory body it would like more information about how the proposed social taxonomy would affect companies.
It has also questioned the feasibility of a plan to develop lists of socially-harmful activities as part of the EU initiative to define socially-acceptable economic activities.
Responding yesterday to the Platform on Sustainable Finance's draft report on the social taxonomy, Norges Bank Investment Management (NBIM) said: "A Social Taxonomy might contribute to companies improving their management of social risks.
"It might also provide more clarity on business opportunities associated with promoting positive outcomes for people and society that exist within their financial objective," NBIM chief governance and compliance officer Carine Smith Ihenacho and Severine Neervoort, senior analyst, corporate governance, wrote in a letter published on NBIM's website.
Generally, they said, NBIM believed there was a need for better indicators on whether and how companies managed risks, as well as quantitative and qualitative indicators on the outcomes and effectiveness of companies' efforts to address negative impacts.
"A Social Taxonomy might also contribute to the development of more performance relevant metrics for social disclosures," they wrote.
The platform – an advisory body to the Commission consisting of stakeholders and experts – published two draft reports on 12 July, one on the social taxonomy and the other on taxonomy extension options linked to environmental objectives, with an original feedback deadline of 27 August.
This was then extended to 6 September at midday CEST.
While Smith Ihenacho and Neervoort said NBIM broadly backed the three objectives in the report, as well as the emphasis on good corporate governance, it took issue with the suggestion that there should be exclusion criteria to make sure 'socially-harmful activities' were not eligible for social taxonomy alignment – whether or not they met horizontal objectives.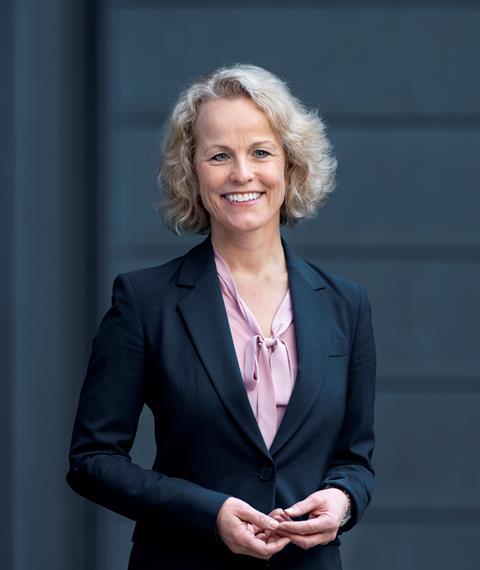 In the report, the platform explains that the structure of a social taxonomy would be both vertical and horizontal, with the vertical dimension focusing on products and services for basic human needs and basic infrastructure, and the horizontal dimension accounting for impacts on different groups of stakeholders – such as workers – affected by economic activities.
NBIM said it recognised there might be more risk that some activities would have a negative impact on stakeholders – and so they needed enhanced due diligence by companies engaged in such activities.
"However, we question the feasibility of developing lists of 'socially harmful activities', given the lack of universal norms and standards providing a basis for such criteria," it said in the letter.
While they said they understood the platform's work on a possible social taxonomy was still ongoing, Smith Ihenacho and Neervoort said the implications of such a taxonomy on companies and investors would depend on its intended application.
"We would therefore welcome further clarifications on the purpose of a Social Taxonomy and how it could be used in practice," the pair wrote.
Looking for IPE's latest magazine? Read the digital edition here.