The manager of Norway's NOK13.3tn (€1.2trn) sovereign wealth fund has expressed reservations about some changes being proposed at the Principles for Responsible Investment (PRI) association, saying any framework for signatory progress it introduced would have to be flexible.
Norges Bank Investment Management (NBIM), which runs the Norwegian Government Pension Fund Global, on Friday published a letter it wrote to the UN-convened ESG initiative in response to its consultation entitled 'PRI in a Changing World'.
NBIM said it welcomed the PRI's drive to ensure signatories took their commitment to the six principles seriously, as well as its aim to support signatory progression, and the creation of a dedicated framework for that.
"We agree that expectations on progression would be helpful to increase signatories' accountability. However, we would have liked to see more details in the consultation document to better understand the content of the initiative," wrote Carine Smith Ihenacho, NBIM's chief governance and compliance officer, and Elisa Cencig, senior ESG policy adviser, in the letter dated 26 January to the PRI association.
"We believe that a potential framework for signatory progression needs to be principle-based and flexible so that signatories can select the elements and goals applicable to them, which will foster progression by enhancing signatories' ownership and investment in the process," the women wrote.
Noting the survey's focus on action towards sustainability outcomes, they said NBIM had expressed reservations about this in the past.
"We believe that attributing the impact of companies to investors is challenging," they said.
To attribute causation, the pair said, an investor would need to be able to demonstrate "additionality" – namely, that any positive impact would not have happened without their investment.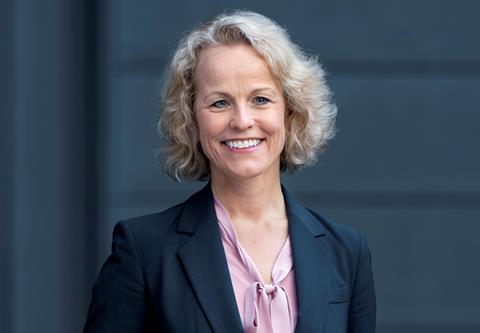 That was hard, because minority investors had little influence on a company's funding cost and strategic direction, particularly for investments in secondary markets which generally made up most institutional investors' investments, they said.
Also, NBIM was lukewarm about the idea of recasting the PRI mission statement.
In the consultation paper, the PRI said its current mission statement "includes many relevant elements for responsible investment today, but may not adequately guide the PRI or signatories in an agile or responsive way".
It proposed breaking the current statement down into separate statements about its vision, purpose and mission, saying that would give "clearer direction for the responsible investment community, and clearer parameters for the PRI organisation's support for signatories".
NBIM said it its response that it supported the aim of achieving more signatory input into the PRI's approach to strategy setting and governance, which it said could help make sure the body stayed relevant to signatories, "while remaining an asset owner-led organisation".
"Conversely, we believe that the PRI's mission statement remains clear and are not convinced at this point by the value of additionally developing a vision and a purpose statement, in the absence of any further detail on what these separate statements would aim to achieve," said Smith Ihenacho and Cencig.
To read the digital edition of IPE's latest magazine click here

Rachel is IPE's Nordic correspondent. She has long been a freelance writer, and over the years, has written for The Telegraph, The Independent, The Observer, AMWatch and elsewhere. In 2001, Rachel's personal finance book Kickstart Your Money was published by John Wiley & Sons.