PenSam in Denmark is investing DKK2.2bn (€295m) in European private equity via Queensland Investment Corporation (QIC), under a buyout-centred mandate.
The DKK178bn labour-market pension fund has awarded the mandate to the investment firm, which is owned by the government of Queensland, Australia, to invest the sum over three years via both co-investments and fund commitments.
QIC said the focus would be on lower middle market buyouts alongside established and emerging sponsors.
Jeppe Starup, PenSam's head of private capital and real assets, said of the choice of external manager: "Like PenSam, QIC is bound by the single objective of delivering investment outcomes for its clients.
"It is of great importance to us to work with someone who shares our philosophy and where we enter as equal partners in a close collaboration with a common goal," he said, adding that this included a strong focus on the consideration of ESG factors and long-term value creation.
QIC said in the news release that in line with its core strategy, the mandate would target "control investments in high-growth companies, typically with an enterprise value of between €100m to €1bn."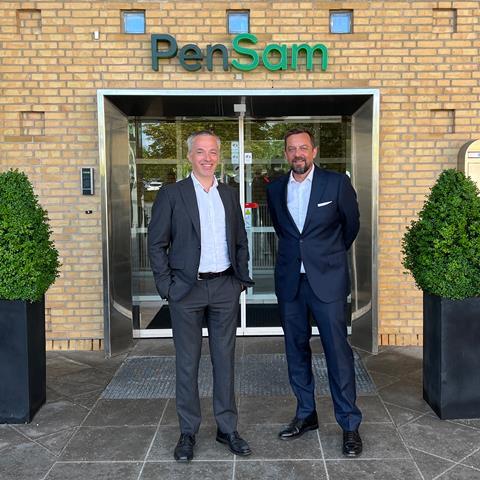 It said the DKK2.2bn from PenSam was an initial sum, and that the cooperation between the two institutional investors was expected to be a long-term one.
Rune Jepsen, QIC private equity partner and head of Europe, said cyclical and structural developments in the European private equity market meant the PenSam partnership was well timed.
"As a long-term investor in the lower mid-market, QIC has seen a shifting landscape where traditional peer investors have migrated out of this part of the market for various reasons," said Jepsen.
This had had a particularly pronounced effect on capital availability for emerging mid-market private equity managers, where QIC remained active, he said.
"This structural shift in capital availability for lower mid-market buyouts has recently been coupled with a cyclical decline in capital availability for private equity in general," said Jepsen.
QIC's chief executive officer Kylie Rampa said the partnership with PenSam would not only bolster QIC's capital base, but also allow it to expand the local investment team in Europe.
"QIC has been represented locally in Europe since 2006 with teams in both Copenhagen and London working with and for our international clients to deliver positive outcomes," she said.
"As we look to the future and the scope of opportunities available, we recognise the significant value of local capabilities and expertise on the ground to maximise these opportunities," she said.
At the end of 2022, PenSam had 10.2% of the assets behind its key Fleksion pension product invested in private equity.
A year ago, the Danish FSA told the pension fund to correct procedures around its private equity investments, having found problems in its documentation of performance monitoring and other areas.

Rachel is IPE's Nordic correspondent. She has long been a freelance writer, and over the years, has written for The Telegraph, The Independent, The Observer, AMWatch and elsewhere. In 2001, Rachel's personal finance book Kickstart Your Money was published by John Wiley & Sons.
View full Profile