Pension SuperFund Capital, which oversees UK commercial pension consolidator Pension SuperFund, has reached an agreement to acquire the parent group of Options Pensions, STM Group, for £35.6m.
The purchase was made through the Pension SuperFund Capital acquisition arm Bidco. It is expected that if the full value is delivered by the deferred consideration units (DCU), the acquisition value could rise to £39.8m, it was announced this morning.
The scheme shareholders will also be entitled to receive 60 pence per share in cash, rising to 67 pence per share if full value is delivered by DCU.
Mansion House reforms
At the beginning of July, the UK's chancellor of the exchequer Jeremy Hunt announced a package of reforms designed to drive consolidation and bring down costs, but also enable portfolio balancing with higher growth investments, especially accessing private markets such as infrastructure.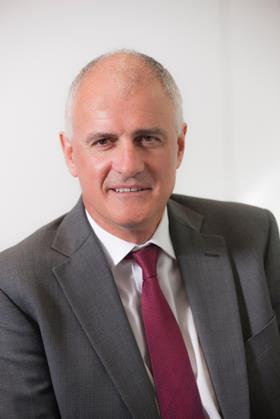 According to a London Stock Exchange (LSE) update, Pension SuperFund Capital intends to be at the forefront of driving this change in the UK pensions market, aiming to create better outcomes for pensioners; and freeing employers from the burden of pension liabilities.
This comes as Edi Truell, founder of private equity group Disruptive Capital, announced last month that he was winding down the Pension SuperFund after failing to get regulatory approval for the business.
The LSE statement said that the STM Group business lines were "complementary" to the Pension Superfund businesses. However, it added that Pension Superfund Capital believed that STM businesses lack sufficient scale to enable investors to access the broadest range of portfolios, including less liquid growth assets.
In addition, they are running on legacy technology systems which, if optimised, have the potential to increase cost efficiency and improve investor outcomes, it added.
"It is the belief of Bidco and Pension SuperFund Capital that a combined business with STM's current customers and assets and Pension SuperFund Capital's technology and access to capital, would create a strong platform to consolidate defined contribution and defined benefit pensions to provide better outcomes for investors," the statement read.
Truell, co-founder of Pension SuperFund Capital, said: "We strongly believe our track record and stewardship will enable us to provide increased security and value-for-money benefits to members, while also helping to deliver the upside that the Mansion House reforms intend."
He fully backed Bidco's acquisition of the SMT Group after a period of "extensive diligence" and strategic planning, he said.
"This exciting investment aligns with our wider market aim to provide a complete solution, worldwide, to pension savers and sponsors and improve pensioner outcomes in an aligned way," Truell added.
He said that Pension SuperFund's track record and stewardship will enable it to provide increased security and value-for-money benefits to members, while also helping to deliver the upside that the Mansion House reforms intend.
Nigel Birrell, chair of STM, said that the Bidco's offer represents a "significant" premium in cash to the STM share price prior to the commencement of discussions with Bidco and offers certain value for its shareholders, and potential future benefit to the DCU.
Birrrell said: "While we believe that there are significant growth and value realisation opportunities for STM in the short to medium term, we recognise that there are uncertainties and risks which may impact STM's ability to both optimise growth as a stand-alone quoted entity, and to execute a realisation strategy of certain parts of the business."
SMT also acknowledged the additional commercial benefits which could be obtained as part of a larger group such as Pension SuperFund Capital, whose management team has a clear vision to deliver a complete solution to pension savers and members.

Pamela is IPE's UK correspondent. Before joining IPE in May 2023, she spent five years writing about the insurance industry. During her career so far she won awards for Most Promising Newcomer in 2020 and Best Investigative Article in 2022 from the British Insurance Brokers Association, and was also highly commended at the WTW Media Awards for Insurance Features Journalist of The Year.
View full Profile