Amundi, LOIM, Symbiotics, AMF Fonder, Kyrkans Pensionskassa, UKSIF, EdenTree, Aon, FdPK, AMOI, Wellington Management, Lothian Pension Fund, Van Lanschot Kempen, IFoA, BNY Mellon, Bedford Row
Amundi Asset Management – The manager has appointed a new head for its real and alternative assets unit and a new leader for its institutional and corporate clients division.
Dominique Carrel-Billiard, deputy CEO of Amundi, is taking over the operational management of the real and alternative assets business line, which includes real estate, private debt, private equity and infrastructure and has reached €55bn in assets under management.
This business line was until now under the responsibility of Pedro Antonio Arias, who has decided to leave the group for an entrepreneurial project.
Before joining Amundi in 2016, Carrel-Billiard was managing director of La Financière de l'Echiquier from 2014 to 2016. Prior to that he was managing director of AXA Investment Managers Group from 2006 to 2013, having joined the group in 2004. Previously, he worked for 12 years at McKinsey & Company where he was an associate director, specialising in financial institutions.
Jean-Jacques Barbéris has been appointed head of Amundi's institutional and corporate clients division and oversees the environmental, social, and governance (ESG) business line.
As part of the implementation of Amundi's 2021 ESG ambitions, the ESG business line has three priorities: integration of ESG into the management of its funds, the development of a retail ESG fund range and an advisory service for institutional clients.
Before joining Amundi in 2016, Barbéris served the president of the French Republic since 2013 where he was economic and financial affairs advisor. Prior to that, he was a member of the cabinet of Pierre Moscovici, minister of the economy and finance. At Amundi, he also oversees the firm's activities in the Middle East and the Nordics.
---
Symbiotics – Théodore Economou has joined the impact investing firm, which offers tailored private impact debt portfolio management and advisory services, as its head of asset management. Economou left his position as multi-asset CIO at Lombard Odier Investment Managers this summer after a five-year stint. Prior to that he was chief executive officer and CIO of the pension fund of CERN, the European Organization for Nuclear Research, based in Geneva, and had also worked for the European Commission as secretary of the RESAVER Taskforce for a Pan-European Retirement Savings Vehicle.
---
AMF Fonder – Cecilia Ardström has been appointed as the acting CEO of AMF Fonder, the fund management arm of Swedish blue-collar pension fund AMF. Ardström is leaving her current role as a member of AMF Fonder's supervisory board to take up the top executive position.
She is replacing current CEO Jonas Eliasson, who, according to AMF Fonder chair Camilla Larsson, had agreed with the firm's supervisory board that, with the business entering a new phase, it was "the right time for a management change."
The firm said Eliasson had started important work to change the business, aimed at improving funds' results and strengthening its product offering, and that the firm's new phase involved a clearer focus on its mission and role as a provider of funds suitable for long-term pension savings in occupational pensions and premium pensions.
AMF said Ardström previously worked as chief financial officer and head of asset management for Swedish pensions and insurance group Länsförsäkringar.
---
Kyrkans Pensionskassa – The Swedish Church Pension Fund, Kyrkans Pensionskassa, has promoted Claudia Philipsson, previously its current financial controller, to the newly-created role of CFO. Philipsson, who previously worked for Sweden's largest pension fund Alecta before joining Kyrkans Pensionskassa in 2011, took up her new role in August.
---
UK Sustainable Investment and Finance Association (UKSIF) – James Alexander has been selected to succeed Simon Howard as chief executive officer. Alexander is currently director of the city finance programme at the C40 Cities Climate Leadership Group and head of the C40 Cities Finance Facility, a project preparation facility he developed, now supporting 17 cities to structure nearly a billion dollars of sustainable infrastructure transactions.
Before joining C40, he worked for the Scottish Council for Development and Industry, advising the Scottish and UK governments on economic growth. He helped Scotland's cities to develop the Cities Strategy for Scotland and create a new Scottish Cities Alliance, delivering additional investment, jobs and growth in Scotland's cities.
He will start at UKSIF on 12 October.
---
Asset Management One International(AMOI) – The asset manager has announced the appointment of Danilo Verdecanna as director, business development, EMEA, and Caroline Henty as marketing officer. In response to the ambitions of the company, the business development team has continued to grow this year following the arrival of Andrea Favaloro as head of the team and Lora-Ann Chinginsky who also joined as director, business development, EMEA.
Verdecanna will concentrate on the market of southern Europe, where he has 20 years of experience covering the Italian market across several segments including wholesale and institutional. He previously worked at State Street Global Advisers Italy as a country manager and head of wholesale. Prior to that he held senior sales and product development positions at AXA Investment Managers Italia.
Henty joins AMOI from the marketing team of Royal London Asset Management, where she covered the institutional and wholesale market. Prior to this she was at Schroders, gaining experience in business development and marketing for the institutional and property sectors of the business.
---
Fachverband der Pensionskasse (FdPK) - Austria's occupational pension fund association has appointed Stefan Pichler as its new managing director, effective 1 August. Pichler has been working at the FdPK since 2013, representing the interests of Pensionskassen and companies' Vorsorgekassen. He was deputy managing director for the past six years. He has served at the Austrian Chamber of Commerce (WKO) for 12 years. In his new role, Pichler will further expand the representation of company pension and multi-employer pension providers in Austria.
---
Aon Hewitt – Georg Thurnes, chief actuary at consultancy Aon Hewitt in Germany and chair of German pension fund association aba, left Aon at the end of August. Thurnes will continue his advisory activity on a self-employed basis on issues relating to company pension schemes, with a particular focus on IORP. Through his firm ThurnesbAV GmbH, he will continue to work as the actuary responsible for various pension funds. He will also continue his work at aba and the German Association of Actuaries (DAV).
---
EdenTree Investment Management – Andy Clark, the former CEO of HSBC Global Asset Management (UK), has been hired as the new CEO of the 'profits with principles' responsible and sustainable investment manager. Clark will take over from Sue Round, who has been fulfilling the role of acting CEO alongside her primary role as deputy chair, from 14 September. He will also join the group management board of EdenTree parent company Ecclesiastical Insurance.
Before holding the CEO role at HSBC GAM UK, Clark was head of EMEA wholesale business at the firm. He was previously CEO and head of retail distribution at DWS Investments and worked as UK sales director for Fidelity International.
---
Wellington Management – Jean Hynes will succeed Brendan Swords as the private partnership's new CEO, Wellington announced this week. Swords will retire on 30 June 2021. Hynes joined the firm in 1991 after graduating, and has been one of its three managing partners since 2014.
"One of the most enduring lessons of the Wellington partnership is the notion of stewardship, bringing along the next generation of leaders to allow us to better serve clients," said Swords.
He said Hynes' "extensive investment and leadership experience align with our mission of delivering investment excellence to our clients."
---
Lothian Pension Fund (LPF) – Scotland's second largest LGPS pension scheme has hired Gillian De Candole as portfolio manager. She has moved back to Edinburgh having most recently worked for Brunel Pension Partnership, where she focused on private market investments.
De Candole has more than 15 years of experience working in both buy-side and asset owner capacities, including equity research and fund management at Schroders Investment Management and investing across all asset classes at the Environment Agency Pension Fund.
---
Van Lanschot Kempen – Erik van Houwelingen will join the firm's executive board on 15 November, leaving behind Dimensional Fund Advisors in London. He will be responsible for asset management and take on the chair of the board of Kempen Capital Management, subject to regulatory approval. He succeeds Leni Boeren, who stepped down earlier this year.
At Dimensional Fund Advisors van Houwelingen had been head of client group Europe, responsible for client and business development with a focus on continental markets.
---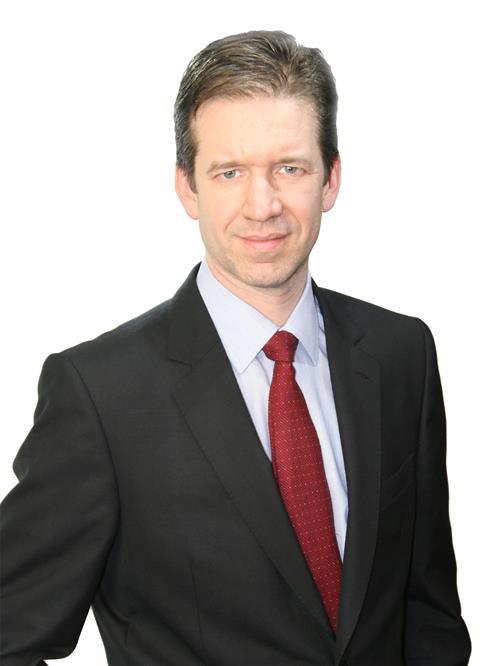 Institute and Faculty of Actuaries (IFoA) – Nick Spencer, sustainable investment advisor at Gordian Advice, has become chair of IFoA's sustainability board, previously known as the resource and environment board. He takes over from Simon Jones.
In a blog post setting out its plans for the next year, Spencer said its members continued to see the board as an agent of change as well as a source of epxertise, and that he wanted to focus on three themes: the integration of sustainability risks into actuarial thinking, championing biodiversity, human rights & diversity; and reinvigorating the IFoA's thought leadership.
---
BNY Mellon – Björn Storim has been appointed as head of Germany, Switzerland, Austria and central and eastern Europe, effective immediately. He will work closely with a wide range of clients including asset managers, insurance companies and pension funds across the full range of BNY Mellon capabilities.
He joins from Credit Suisse, where he spent 16 years and was responsible for global markets, international wealth management, asset management and regulatory affairs. Prior to joining Credit Suisse he worked in fixed income at J.P. Morgan.
---
Bedford Row Capital (BRC) – Christoph Kruecken, the former head of liquidity management, EMEA at UBS Asset Management, has joined the non-bank originator specialising as global head of business development and distribution, based in Zurich.
Bedford Row Capital specialises in structuring, arranging and originating of debt securities, claiming its legal and technology innovations support greater transparency and accuracy and reduce cost.
Besides working at UBS Asset Management, Kruecken also held sales roles at BlackRock, covering the DACH region within the global liquidity team, and was vice president at TD Securities covering G20 and emerging markets on the FI Eurobond and corporate bond side for the DACH and Benelux market, and as an associate director responsible for the CLO trading book for Bank of Scotland.
To read the digital edition of IPE's latest magazine click here.