Cartwright, BNP PAM, Arabesque AI, Federated Hermes, Broadstone, Eastspring Investments, APG, Ethos, KZVK, ZEDRA, PNO Media, Kempen
Arabesque AI – The firm has appointed Carolina Minio Paluello as its new chief executive officer and to the group's executive committee. Minio Paluello will lead the roll-out of the company's AI-powered portfolio management service. The new platform is the second release from Arabesque, following the launch of ESG Book in 2021, which has become the world's largest independent ESG data repository, Arabesque claims.
Minio Paluello joins from Schroders, where she oversaw product, solutions and quant operations. Prior to this, she led the integration of sustainability into product solutions at Lombard Odier following more than a decade at Goldman Sachs Asset Management, where she led quant strategy across client portfolios.
A growing client demand for thematic and impact-focused strategies coupled with the rapid growth and closer regulatory oversight of the ESG investment market is requiring a fundamental shift in the way that asset managers generate, manage, and label strategies, the firm stated.
---
APG Asset Management – Chief investment officer Peter Branner will leave the firm as of 30 April to join Abrdn in a similar role. Since 2018, Branner – a Danish national – has been responsible for investment management activities and optimising responsible and long-term returns.
In a press release, APG said it has opted for "an internal solution" to Branner's succession, appointing Herman Slooijer (capital markets) and Patrick Kanters (private investments) as co-CIOs on an interim-basis, pending approval by regulator AFM. Both will also join APG AM's management board.
"I am very proud we can fulfill Peter's succession internally, for now on an interim basis. This does justice to our talent and the qualities of my colleagues and enables us to take the next step for our customers," commented APG AM CEO Ronald Wuijster.
---
Kempen – Kempen's head of investment advisory Michel Iglesias del Sol has decided to leave his job "to take some time off and explore other opportunities," he announced on LinkedIn.
Iglesias del Sol now calls himself an "independent investment advisor" on the platform.
Before joining Kempen in 2017, Iglesias del Sol worked for WTW for 18 years in several roles. He continues to serve as a member of the investment committee of pension fund Staples.
Iglesias del Sol will be succeeded by Pieter Heijboer, a fixed portfolio manager for institutional clients at Kempen, "some time in Q2", according to a Kempen spokesperson.
---
PNO Media – Orpa Bisschop has joined the executive board of PNO Media, the pension fund for the digital and creative sector in the Netherlands, as of 1 February.
According to her LinkedIn profile, Bisschop is still working for Dutch pension provider Blue Sky Group, though she has been on sick leave since about a year due to burn-out related complaints.
As chief risk officer at Blue Sky Group, Bisschop presided over a large data leak back in 2021, when criminals managed to get hold of member data via a phishing email. At PNO Media, Bisschop will also be responsible for risk management, privacy and compliance.
---
KZVK – The supervisory board of the German provider of occupational pensions for employees of the Catholic Church and charitable sectors, Kirchliche Zusatzversorgungskasse des Verbandes der Diözesen Deutschlands (KZVK), has appointed Christian Loh as the new CEO, effective 1 February.
Loh succeeds Ulrich Mitzlaff, who decided to leave the position at the end of December last year. Loh has been a member of KZVK's executive board, responsible for the operations department since 2017.
---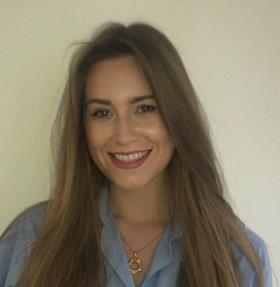 Federated Hermes – Jaeger Scott has been named as insurance sales manager at Federated Hermes. Reporting to Doug Anderson, head of consultant relations, Scott will be based in London and is the firm's first insurance sales manager to cater to insurance prospects in the UK.
Scott will be responsible for establishing new, and maintaining existing, relationships with insurance clients across the UK and Ireland. She joins from Aviva Investors, where she began her career as a graduate on the Global Leadership Programme in the UK and Singapore. She was most recently client solutions manager (insurance relations) for almost three years, proactively targeting well-researched prospective clients and working across client servicing, marketing, solutions, and all CIOs to accelerate the growth of the global insurance business.
---
Ethos – The Swiss Foundation for Sustainable Development has appointed Aurora Mouturat-Sorensen, David Jeannet and Matthias Narr as new members of the executive management committee.
Mouturat-Sorensen is joining the executive management as head proxy voting, Swiss ESG and engagement. She will be responsible for managing the team for proxy voting at general meetings, shareholder dialogue and ESG analysis of listed companies in Switzerland.
Head of responsible investment and ESG international Jeannet, and Narr, head of engagement international, have been members of the extended management committee since 2020.
Jeannet is responsible for monitoring the external management of Ethos funds, mandates and indices and activities related to ESG analyses and ratings of international companies. Narr oversees the management of the Ethos Engagement Pool international dialogue programme and international engagement activities carried out by Ethos.
Ethos' executive management committee also includes CEO Vincent Kaufmann, deputy CEO Anthony Gloor, and head of client relations Michael Spalding.
---
ZEDRA – The provider of pension and incentive services has appointed Daniel Walsh as client director and head of governance advisory arrangement (GAA) research. He will be based in the firm's Leeds office, and will be responsible for shaping ZEDRA's GAA, which has been set-up to provide cost-effective reporting to a wide-ranging client base on the value-for-money defined contribution savers are receiving.
Walsh joins from Isio where he was head of fiduciary management research. He has also held roles at Xafinity Consulting (now part of XPS) and Bank of New York Mellon.
---
Broadstone – The consultancy has appointed Rosalind Scott-Douglas and Rachel Titchen joining its consulting and actuarial division as senior members of the investment consulting team.
Scott-Douglas will lead the investment consulting team in Scotland. She most recently led the fiduciary management advisory team at Schroders, and prior to that she was an investment consultant at WTW.
Titchen sits on the board of trustees for The Veolia Environmental Trust and joins Broadstone's Redditch office from Hymans Robertson. She will lead the Redditch investment consulting team and will also be responsible for helping drive the growth of Broadstone's advice to charities.
---
BNP Paribas Asset Management (BNPP AM) – Geoff Dailey has been appoointed as deputy head of US equities, with effect from February 2023. He will succeed Pamela Woo following her planned retirement at the end of June 2023. Woo retires after a long and successful career spanning 30 years in the industry, including almost 20 years at BNPP AM.
With more than 20 years' experience in the financial services and asset management industry, Dailey has worked alongside Woo as a senior portfolio manager and integral member of the team since 2014. Based in Boston, Dailey is currently the lead portfolio manager on the US mid-cap strategy and co-portfolio manager on the US small-cap strategy; he also manages the team's investments in the financials and real estate sectors.
---
Cartwright – The pension specialist for defined benefit and hybrid schemes has appointed Stephen Carey as scheme actuary. Based at the firm's Godalming office, Carey will take on a portfolio of small to medium schemes, as well as provide support to the existing actuarial team.
Carey has 13 years in the pensions industry, holding roles at both Aon and Premier Pensions Management, from where he joins. He is a fellow of the Institute and Faculty of Actuaries.
---
Eastspring Investments – The asset management business of Prudential plc, has made three new senior hires for its Singapore-based fixed income team, reflecting Eastspring's commitment to further building its fixed income capabilities.
Clement Chong joined as credit manager, reporting to Danny Tan, head of fixed income. He oversees the credit research team, responsible for robust research coverage of Eastspring's credit views and analysis, and co-manages the Eastspring Asia Sustainable Bond Fund, alongside Rong Ren Goh, portfolio manager. Chong was most recently head of research at NN Investment Partners, where he was responsible for the fixed income research process, and had managed Asian high yield strategies.
Benedict Phua joined as director of fixed income, reporting to Wai Mei Leong, lead portfolio manager. Focusing on Asian USD credit solutions-based strategies at Eastspring, Phua has 16 years of industry experience with Standard Chartered and DBS, of which 14 were managing fixed income credit and rates portfolios across multiple currencies in Singapore and Hong Kong.
Jamie Tay joined as director and client portfolio manager of the Asian fixed income team, and is responsible for bridging the views of the investment team and Eastspring's clients. She joins from UBS Asset Management in Singapore, where she was a director covering Asia and China fixed income strategies.