BVV, State Street Global Advisors, Pensions Research Accountants Group, Capital Cranfield, PG Impact Investments, Kempen, PTL, StepStone Group
BVV – The pension provider for the German financial sector has appointed Frank Egemann as its new chief financial officer and member of the board of directors, effective 1 April.
Egermann succeeds Rainer Jakubowski, who will retire at the end of June after 20 years of service at BVV as a board member and head of the finance department. In his new role, Egermann will lead the finance department with responsibility for asset management.
Egermann joined BVV in 2004 as head of asset management. From 2005 he was responsible for its entire portfolio as head of portfolio management following the integration of real estate investment activities. He will lead the finance department alongside Jakubowski during a three-month transition phase, to assume full responsibility on 1 July.
---
State Street Global Advisors (SSGA) – The asset management business of State Street Corporation has appointed Gerben Lagerwaard as head of continental Europe, global institutional group, effective immediately. Based in Amsterdam, the role will report directly to Marie-Anne Heeren, head of European institutional business.
Lagerwaard joined SSGA in 2012, and took over the responsibilities to oversee the firm's business in the Benelux in 2018. He is currently head of the Dutch branch, a role that he will retain. Prior to his tenure at SSGA, Lagerwaard spent 15 years on the sell side in the Netherlands, specialising in sales and distribution strategy, and client relationship management.
In addition to overseeing all activities at the firm's Amsterdam office as the branch head, Lagerwaard's expanded responsibilities in this new role center around leading business development and client relationships in Continental Europe, working closely with the business heads across the region.
---
Pensions Research Accountants Group (PRAG) – The UK industry body has appointed Andrew Mansell, Mark Hedges, and Michael Do to its executive board.
Mansell is group financial controller at British Airways Pension Services, having joined it in 2015 after 10 years working in audit with BDO. Hedges recently joined Capital Cranfield, having previously been CIO of the Nationwide Pension Fund, where he remains on the board as an independent trustee. He is a member of the PRAG derivatives working party and was a member of the working party that produced investment disclosures guidance, jointly with the Investment Association, in 2016.
Do is head of finance and risk reporting for the HSBC Pension Trust, and is currently a member of both PRAG's derivatives working party and of its cyber and fraud working party.
---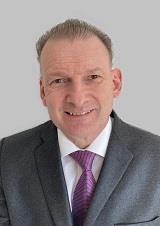 Capital Cranfield – Mark Hedges has joined its team of professional trustees. Hedges, an experienced investment professional, joins the firm from Nationwide where he held several senior roles, including serving 10 years as CIO of the Society's £6.5bn defined benefit pension scheme.
Capital Cranfield managing director Neil McPherson said: "Mark is a proven senior level operator with a deep understanding of pensions and investments, we are delighted that he has chosen to work with us. Mark is our eighth new appointment since the start of 2020, all from different backgrounds, reflecting the challenges faced by our clients and further enhancing the skills diversity within the team."
---
PG Impact Investments – Kayode Akinola, most recently at Kohlberg Kravis Roberts & Co. in London, has been appointed head of the impact investment firm's newly formed global private equity direct investments practice. PG Impact Investments said he will be joined by Benjamin Hogan, who was previously at Inherent Group in New York, and Claude Kamga from Wendel Group in London, to support the launch of the firm's climate growth strategy.
Initiated in 2015 and backed by the Wietlisbach Foundation, Zug-headquartered PG Impact Investments has been incubated and built-up with the support of Partners Group. It is fully owned by PG Impact Investments Foundation, a Swiss not-for-profit organisation.
The planned climate growth fund has a target size of $300m focused on aiding greenhouse gas neutrality. The Wietlisbach Foundation has committed $50m as anchor investor and further anchor investors are said to be in advanced due diligence.
Kempen Capital Management – The Dutch asset manager has appointed Thomas Poulsen as director business development for the Nordics. Poulsen, a former professional footballer, will aim to further the firm's growth aspirations in the Nordic region, and will cater for banks, wealth managers and institutional investors.
Poulsen joins from Dimensional Fund Advisors where he was responsible for the Nordics. He worked for Jyske in Denmark for most of his 14-year financial career, with his last role there being head of Nordic clients, asset management.
---
PTL – The independent trustee and governance services provider has appointed Anne Sander as a client director.
Sander joins from Aviva Investors, where she was senior internal audit manager and interim head of internal audit. Her role involved overseeing the risk management controls across all asset classes in the UK, US, and Europe. She currently serves as the chair of the Audit, Operations and Governance Committee for the Aviva Staff Pension Scheme, a £17bn hybrid defined benefit and defined contribution scheme.
Sander previously worked with three of the major actuarial consulting firms providing actuarial and investment advice across both DB and DC schemes.
Richard Butcher, managing director of PTL, said: "Anne's achievements are varied and impressive; she brings extensive technical skills and a real breadth of experience as a consultant, risk manager, and trustee, gained over 30 years in the industry. We've added seven new client directors to the team in the last 18 months and I think that says a lot about the demand for, and quality of, the PTL team."
---
StepStone Group – The private markets investment firm has appointed Valerie Brown to the board of directors in a newly created position that expands the board to 11 members. Brown will be the board's third independent director and will serve on the audit committee.
She serves on the board of directors of Advisor Group, AmWINS Group, Inc., a wholesale distributor of specialty insurance products and services, Jackson Hole Airport and Protect Our Water Jackson Hole.vFrom 2016 to 2019, she Brown served as executive chair of the board of directors of Advisor Group, Inc., one of the largest wealth management firms supporting independent financial advisors in the United States, and was CEO of Cetera Financial Group from 2010 to 2014.
To read the digital edition of IPE's latest magazine click here.