Efama, Cardano, Aubrey Capital Management, Swiss Federal Council, MEAG, Crystal Trustee Company, Polar Capital, Spence & Partners
Efama – Naïm Abou-Jaoudé, CEO of Candriam since 2007, has been elected as president of Efama for a two-year term, running until June 2023.
Peter Branner, CIO of APG Asset Management, and Joseph Pinto, global chief operating officer at Natixis Investment Managers, were also elected as Efama's vice presidents.
Abou-Jaoudé, who is also chair of New York Life Investments International, has over 30 years of experience in the investment management industry and has held various investment leadership roles including fund manager and CIO.
"While our industry remains vital to investors in achieving their financial goals, we also now have a critical part to play in encouraging a more sustainable and inclusive future. As we emerge from the COVID-19 pandemic, the importance of this organisation's work on behalf of our industry could not be more pressing," he said.
He added: "There is much to do and helping Europe to transition into a low carbon economy and build back better will be a top priority of mine. I look forward to working with the team and board of directors in steering the efforts of Efama and maximising its positive contribution at both the European and international level."
Branner, a member of the management board of APG Asset Management in the Netherlands, is responsible for the overall investment operations and optimisation of long-term responsible investments in line with the APG strategy. He has held several management roles at asset management companies over the past 30 years, including at Scandinaviska Enskilda Banken, Fortis Investments and Ikano Funds.
Pinto has been Natixis Investment Managers' global COO since January 2020, where he oversees international business operations, IT, Digital, as well as Natixis IM Solutions. Prior to that, he spent 13 years at AXA Investment Managers, serving as COO since 2014. He previously had served as deputy CEO of Banque Privée Fideuram Wargny.
Abou-Jaoudé takes over from Nicolas Calcoen, deputy general manager of Amundi and an Efama board member since 2012.
---
Cardano – The pensions risk and investment management specialist has made three new hires in its manager research division. Jonathan Roe has joined Cardano as investment manager. He will be responsible for research and selection of equity and equity-related strategies. He joins from Stamford Associates, where he worked as a research analyst for seven years, focused on equity strategies. Prior to this role, he worked at Hymans Robertson.
Simon Woodacre has been hired as an investment analyst. He will be focused on researching multi-asset and credit-related strategies. He joins from Buck Investment Consultants, where he worked as a senior multi-asset research analyst for four years. Before this position, he worked at Pictet Asset Management.
Nick Coogan has also been appointed as an investment analyst. He will be focused on researching private markets strategies including private equity, property and credit. He joins from Mercer Alternatives Limited, where he worked as a research and investment senior analyst for three years.
The three new hires are part of the manager research team which forms part of Cardano's broader UK investment team. They will all be based in London. All three new hires will report to Ben Cooper, who heads the manager research team, which is responsible for all external manager selection and manager monitoring across client portfolios.
---
Aubrey Capital Management – The Edinburgh-based asset manager has appointed Simon Pinner as a sales director to strengthen its distribution capabilities across its range of European, global conviction and global emerging markets funds.
Pinner joins from Brooks Macdonald, where he held the role of discretionary sales director, specialist funds, following roles at SEI, Scottish Widows Investment Partnership, Gartmore and BNP Paribas Securities Services in Paris and Frankfurt.
---
Swiss Federal Council – The Swiss Federal Council has elected three new members of Publica's board of directors – Kassenkommission. The new members are Rahel von Kaenel, director of the Federal Personnel Office (EPA), Gian-Andrea Badrutt, deputy director for resources of the Federal Department of Foreign Affairs (FDFA), and Peter Schwendener, deputy director of the Federal Finance Administration (FDF).
The new board members, elected for a four-year term starting 1 July, succeed EPA's former director Barbara Schaerer, the former director of the EFD Serge Gaillard, and the director for the Federal Office for Sport (BASPO) Matthias Remund.
Publica's board of directors consists of 16 members, eight employer representatives and eight employee representatives.
---
MEAG – MEAG, the asset management arm of Munich Re and ERGO, has appointed Julia Reher as the new head of institutional client relationship management/client service, effective 1 July. In her new position, Reher will report directly to Frank Becker, managing director institutional customers.
MEAG has created the new position as part of a strategic realignment to strengthen sales activities for institutional customers. Reher joins from Natixis Investment Managers, where she was senior director institutional clients, responsible for the relationships with institutional customers. Prior to that, she served as head of institutional clients and marketing at Amundi and co-head of institutional sales at Pioneer Investments.
---
Crystal Trustee Company – Samantha Pitt, of Law Debenture Pensions Trust Corporation (LawDeb), has been appointed as the new chair for Crystal Trustee Company. She succeeds Tony Filbin, who has served as the Crystal trustee chair for six years prior.
LawDeb is the longest established and largest provider of pension trusteeship in the UK. Having provided these services for more than 50 years, it has a strong track record, and currently works across 190+ pension schemes including defined benefit (DB), defined contribution (DC) and hybrid, as well as various roles wihtin master trusts and independent governance committees (IGCs).
Denis Jackson, CEO of LawDeb, said: "DC governance clearly isn't just a nice to have, it's essential. The team at LawDeb Pensions has a wealth of experience, working with DC arrangements both small and large, master trust boards, IGCs and DC governance committees. In appointing FTSE250 Law Debenture's Samantha Pitt, the Crystal Master Trust and its members can be confident the requisite risk controls and protections are in place."
Pitt is a trustee director at LawDeb and brings strong commercial experience gained from her previous investment-focused corporate roles. She previously held roles at Powergen, the Strategic Rail Authority, and Network Rail, and currently holds a non-executive director role at The Guinness Partnership. She also chairs the Financial Conduct Authority Pension Plan.
---
Polar Capital – The specialist active manager has announced that Thiemo Lang and a team of three investment managers will join from Robeco Switzerland, Zurich, in September 2021 and are expecting to launch their first funds later this year.
The team's expertise in sustainable equity strategies focuses on the transformation and decarbonisation of the energy sector, and on the emerging electric vehicle theme. The investment strategies the team creates provide sustainable answers to the growing worldwide demand for clean and competitive energy and transportation.
At Polar Capital the team will be led by Lang who has more than two decades of thematic investment experience.
---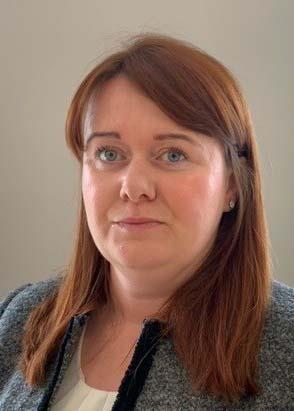 Spence & Partners – The pensions advisory and data services firm has appointed Susan Greenwood as a senior investment consultant.
As well as assisting in the management of, and provision of services to, the firm's investment consultancy clients, Greenwood will significantly support the further expansion of its investment consulting proposition.
Greenwood brings more than 20 years' experience working in the investment consultancy industry. She joins from Mercer, where she was a principal investment consultant with responsibility for a portfolio of clients and part of the team which developed a defined benefit master trust offering. Prior to working at Mercer, she held investment consulting roles at Buck Consultants and Aon.
To read the digital edition of IPE's latest magazine click here.