SECOR AM, L&G, EdenTree, Amundi, LeapFrog Investments, Cartwright, Capital Cranfield, Folketrygdfondet, Hymans Robertson, Swiss Life, Allianz, BVK
New York Life – Naïm Abou-Jaoudé, currently chief executive officer of Candriam, one of New York Life's largest investment subsidiaries with around $149bn of assets under management, will assume the CEO role at the US mutual life insurer.
Abou-Jaoudé is also the chair of New York Life Investment Management International. He will report to Alain Karaoglan, head of the strategic businesses at New York Life.
Following a 30-year career in investment management, including 16 years as the CEO of Candriam, Abou-Jaoudé will assume the role of CEO of the global investment management business of New York Life on 1 May. He will be responsible for NYLIM's global multi-boutique operation, with offices in the US, UK, Europe, Asia, and Australia, and its diversified US mutual fund and ETF operating platforms.
Vincent Hamelink, Candriam's chief investment officer, will succeed Abou-Jaoudé as CEO of Candriam and Renato Guerriero, chief sales and distribution officer, will serve as deputy CEO in charge of global development and distribution, both effective 1 May. At that time, Abou-Jaoudé will transition to chair of the board of directors at Candriam.
---
Bayerische Versorgungskammer (BVK) – Axel Uttenreuther will take over the role of CEO of Germany's largest pension fund from 1 June.
Uttenreuther succeeds Daniel Just, who will retire on 31 May. Uttenreuther has been responsible for the healthcare, information processing and mathematics department at BVK since 2018.
BVK has also appointed Stefan Müller as deputy CEO, effective from 1 October. Müller succeeds Ulrich Böger, who will retire on 30 September.
---
Cartwright – The pension specialist for defined benefit (DB) and hybrid schemes has appoiinted Steve Robinson as head of investment implementation.
Sam Roberts, director of consulting at Cartwright, said: "As head of investment implementation, Steve will lead the way in proactively identifying and assessing our clients' risks and opportunities for asset transitions and other types of strategy design and implementation, and we look forward to him being part the team."
Robinson joins from Mobius Life where he spent four years as head of asset transfers and latterly two years as implementation director. He was also at BlackRock, where he was vice-president responsible for designing, implementing and managing asset transitions for BlackRock's platform clients, and at Mercer Investment Consulting, where he managed the asset transition function.
---
LeapFrog Investments – The firm has appointed Rob Leary as a senior adviser to the CEO and leadership team of LeapFrog. Leary will support LeapFrog in expanding its investor base and in making successful investments in healthcare, financial services and climate solutions companies.
Leary has served as the CEO of Nuveen as well as the CEO of the Olayan Group, and he currently serves on the board of directors of Intact Financial Corporation, RSA UK & International, and Citizens Financial Group.
He complements other recent appointments including Dominic Barton, the former McKinsey global managing partner appointed as LeapFrog's non-executive chair, and Roger Ferguson, the former TIAA CEO and Alphabet board member elected to LeapFrog's global leadership council.
Leary, who is chair of the National Forest Foundation (NFF) supporting the US's 193m-acre National Forest System, will also support LeapFrog's expanding climate investment strategy. The firm is investing more in companies that provide low-carbon products and services.
---
AP Funds' Council on Ethics (AP-fondernas etikråd) – Jenny Gustafsson has been appointed as the new head of the collaborative body run by Sweden's big-four national pension buffer funds. She joins the council from occupational pension fund AMF, where she worked as head of responsible investments and most recently as head of distribution and sales for AMF Funds.
Prior to AMF, Gustafsson worked as head of responsible investments for Handelsbanken's fund business.
The Council on Ethics said she would start work in the role from June. Her tasks will include building up the organisation and working towards the council's new long-term goals, according to AP1, AP2, AP3 and AP4.
The role of executive director was created by last year by the four funds following a review of how the council should be run in future and its strategy.
The last executive leader of the council was the then secretary general John Howchin, whose departure was announced in October 2021 ahead of the strategic review.
---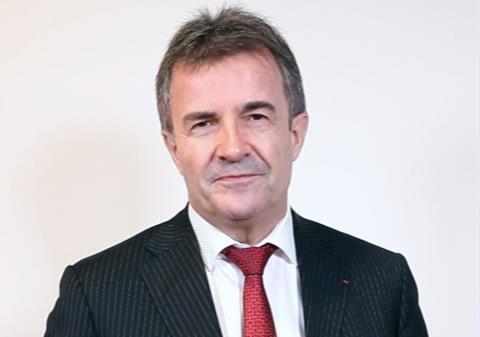 Amundi – Philippe Brassac, who joined Amundi's board of directors in October 2022, will replace Yves Perrier as chair following its annual general meeting of 12 May. Perrier will be appointed honorary chair of the company.
Brassac has been CEO of Crédit Agricole since May 2015. He is a member of the executive committee of Crédit Agricole.
Perrier was chair of the board of directors of Amundi, created from the merger of the asset management companies of Crédit Agricole and Société Générale. As architect of Amundi's creation in 2010, he was CEO until May 2021. Perrier started his career in audit and consulting.
---
EdenTree Investment Management – The specialist responsible and sustainable asset manager has added two new members to its responsible investment advisory panel at a time when expert knowledge and innovation in sustainable investing are more critical than ever.
Annette Fergusson, an independent consultant and director of Threefold (Sustainable Advisory Services), brings more than 25 years of experience of working in sustainability and human rights. She advises companies, industry associations and non-governmental organisations on a wide range of human rights issues including digital rights, children's rights and labour standards. She was previously Vodafone Group's head of sustainable business and led the company's human rights programme for more than 10 years.
Paul Simpson, an adviser to organisations focused on accelerating the transition to a net-zero economy, co-founded the Carbon Disclosure Project (CDP) a pioneering global climate and environmental disclosure organisation. He received an OBE for services tackling climate change in the 2022 Honours List. He initiated the Science Based Targets Initiative (SBTi) in 2014 and has held board positions with SBTi, We Mean Business, EIRIS, The Investor Agenda and the Climate Disclosure Standards Board (now part of the International Sustainability Standards Board).
The EdenTree Responsible Investment Advisory Panel is an external panel of senior financial, environmental and business figures appointed for their knowledge and expertise to independently monitor the firm's operation and approach towards responsible and sustainable investing. Members advise on key ESG issues and relevant aspects of the firm's investment process to ensure decisions are aligned with EdenTree's responsible and sustainable investment criteria.
---
Hymans Robertson – The pensions and financial services consultancy has appointed Paula Haughton and Harry Allen to its expanding risk-transfer team.
Haughton has more than 20 years of pensions experience and joins from XPS's risk transfer team where she focused on helping clients achieve successful whole-scheme buy-ins and buyouts. She has worked and advised on over 20 bulk annuity transactions, ranging from £4m to £400m.
Allen returns to Hymans Robertson after an 18-month career change to teach maths. He previously spent nine years at the firm, specialising in risk transfer transactions, where he was a key part of the team that led on some of the largest ever buy-in transactions.
---
Folketrygdfondet – Karl Mathisen has been appointed as head of equities for the asset manager behind the Government Pension Fund Norway (GPFN), the domestic and Nordic investment side of Norway's sovereign wealth fund.
The firm said Mathisen was being promoted to the role from within its equity department, where he worked as a portfolio manager focusing on the industrial and technology sectors. He replaces Ann Kristin Brautaset, who had been acting head of the department since the previous permanent chief Nils Bastiansen retired in December.
---
Legal & General (L&G) – The firm has appointed Heather Lauder and Helen Carey as two new members of its independent governance committee (IGC), the group responsible for ensuring value for members across L&G's WorkSave Pension Plan (WPP) and Group Stakeholder Pension Plan (GSPP).
Lauder holds more than 30 years of experience in retail and business banking, having previously held large-scale customer strategy, customer operations, digital and transformational executive roles at NatWest, RBS, Tesco, VirginMoney and Co-Op Bank. She also has non-executive director (NED) experience in both the public and private sector, most recently with Zurich Assurance. She was also appointed chair to professional services firm DSW to lead it through an IPO in 2021.
Carey is compliance and operations director at AV Trinity, a chartered IFA firm in Tunbridge Wells. She has 25 years of experience working in financial services, with in-depth knowledge of pensions, investments, sustainable investing and the member experience. Alongside her role at AV Trinity, she serves as an independent member on the Hargreaves Lansdown IGC and is an examiner for the Chartered Insurance Institute.
---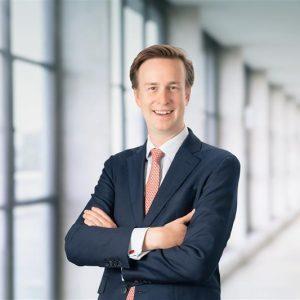 Swiss Life Asset Managers – The investment manager has appointed Albrecht Graf von Bassewitz as head investment and pension solutions in Germany. He succeeds Michael Hennig, who left the company on 1 March.
Hennig's role as head of sales and marketing in Germany will be taken over on an interim basis by Mark Fehlmann, the head of sales and marketing at Swiss Life Asset Managers.
Von Bassewitz will continue to hold his role as sales director in the institutional asset management business. He has served at Swiss Life AM since 2020, responsible for the relations with corporate customers, insurance companies and Pensionskassen. Previously, he held various positions at Fidelity International and Quaesta Capital.
---
Capital Cranfield – Nicky Hardcastle and Bobby Riddaway have been appointed as professional trustees.
Hardcastle is a Yorkshire-based chartered accountant who was previously company secretary and head of corporate compliance at Nobia whose brands include Magnet kitchens. She brings more than a decade's experience of chairing both defined benefit and defined contribution pension schemes.
Riddaway is a Bedfordshire-based qualified actuary specialised in investment consulting. He was formerly head of investment consulting at Capita with earlier investment roles at Buck, AON and HSBC. He has served on and chaired numerous professional committees, including the Association of Consulting Actuaries Investment Committee and the Actuarial Professions Finance Board.
---
Allianz Lebensversicherung – The subsidiary of German insurer Allianz has appointed Henriette Götze as a new member of its board of management, effective 1 April. Götze will lead the human resources department.
Heinke Conrads, currently responsible for corporate customers and human resources on the board of management of Allianz Lebens, will instead fully focus on building relationships with corporates.
Götze has worked at Allianz since 2016 and is currently head of the 'Private Life' division. She led the Market & Strategy department until 2021. Prior to joining Allianz, Götze worked as a consultant at McKinsey, advising companies in the insurance, banking and asset management industries.
---
SECOR Asset Management – The independent global investment advisory and risk management firm has further enhanced its UK team with the appointment of David Morton as head of UK investment strategy.
Tony Kao, managing principal at SECOR, said: "The UK market continues to go through a period of evolution which, for some schemes, accelerated exponentially following the LDI crisis of last year. The effects of that period have further drummed home to trustees not only the importance of a bespoke and effective strategy unique to their scheme, but also the importance of being able to take timely action – those that did have benefited hugely."
Morton joins from Hymans Robertson where, over the past 13 years, he has held a number of positions from scheme actuary to senior consultant. Most recently he has been acting as partner and member of the executive leadership team, as well as head of trustee defined benefit investment solutions.