Fidelity International, DWP, MaPS, AXA IM Alts, Nikko AM, Lazard, Pensionsmyndigheten, Finansinspektionen, TELA, LSR
Swedish FSA/Swedish Pensions Agency – Daniel Barr, the current director general of the Swedish Pensions Agency (Pensionsmyndigheten), has been appointed as the new director general of the Nordic country's Financial Supervisory Authority (Finansinspektionen, FI), and will take up the role on 20 March.
Barr will fill the shoes of Erik Thedéen, the last permanent director general of the watchdog, who left to become the governor of Sweden's central bank, Sveriges Riksbank – and took up the top banking job on 2 January. However, Susanna Grufman has been acting director general at FI since 21 November 2022.
Before heading the pensions agency, Barr was a manager at the Swedish National Debt Office and acting head of the financial markets department at Sveriges Riksbank, having also worked in management at pensions and insurance group Folksam.
He has also taken part in several inquiries in Sweden related to the financial markets, including as an expert in the Financial Crisis Committee, FI said.
---
TELA – Mikko Mäkinen has been hired by Finnish pensions lobby group TELA as chief economist, where he is set to start work on 1 March.
He currently works at the Bank of Finland as a senior economist in the research institute for emerging economies within the bank's monetary policy and research department, according to TELA.
At the Helsinki-based organisation representing earnings-related pension providers, Mäkinen's duties will include matters related to the finances and sustainability of the pension system, reviewing the occupational pension system as part of Finnish social security, and stakeholder group work, the body said.
---
LSR – Vilhjálmur Pétursson has been appointed as fund manager at Iceland's biggest pension fund LSR, joining its national asset management team, to focus on unlisted securities and investment analysis, according to the occupational pension provider.
It said Pétursson had worked as an expert and project manager at the corporate consultancy of the bank Landsbankinn since 2012.
---
Pension Fund of Commerce (LV) – Sunna Jóhannsdóttir has taken a seat on the board of Iceland's Pension Fund of Commerce (LV), replacing Guðrún Johnsen, who left the fund's board when she was appointed as an adviser to the Danish central bank's board of directors, according to LV.
Jóhannsdóttir has been working as a finance project manager at the Icelandic Opera since 2019, but previously had her own accounting and consulting business, the pension fund said.
---
Nikko Asset Management – The firm has launched its global sustainable investment team, bringing together globally for the first time the firm's ESG professionals. Following significant expansion over the past 12 months, Nikko AM has deepened its talent across ESG integration and stewardship, and appointed dedicated staff leading in areas such as ESG data analytics and ESG regulations – unique expertise among asset managers headquartered in Asia.
The global sustainable investment team is asset class agnostic and spans the firm's Singapore, Tokyo and London offices. The team is responsible for providing ESG solutions to investment and business teams and ultimately to clients.
Nikko AM has appointed Natalia Rajewska as global head of sustainable investment, a newly-created role based in Singapore, who reports directly into group president Stefanie Drews and chief investment officer Hiroshi Yoh.
Rajewska's background is in ESG in investment, banking and consulting. She joined the firm in 2021. Previously, she was sustainable finance vice-president at ING Singapore and ESG analyst at Aviva Investors in London.
---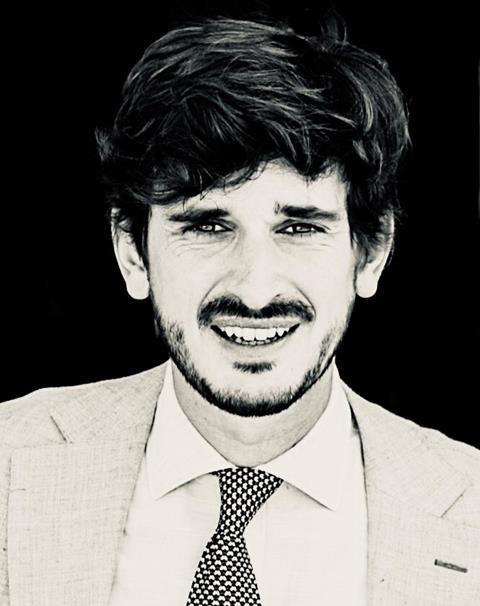 AXA IM Alts – The asset management firm has named Filipe de Sá Pessoa as head of development, Germany.
Sá Pessoa, who is based in Frankfurt, brings 15 years of experience in real estate development, investment management and design. He will be responsible for leading AXA IM Alts' development activity across Germany, as well as further expanding the business and strengthening AXA IM Alts' network of partners.
Prior to joining AXA IM Alts, Sá Pessoa spent nearly five years at MPC Capital, where he held various senior roles including head of acquisitions and development for micro-living and real estate investment director. He also previously held the role of acquisitions and development manager at DC Developments.
---
Department for Work and Pensions (DWP) – The UK department has appointed Sara Weller as the new permanent chair of the Money and Pensions Service (MaPS).
Weller has been serving as a non-executive board member since September 2022 and will formally take up the role of permanent chair on 29 March 2023. Her prior experience includes serving as joint managing director of Sainsbury's, managing director of Argos, and non-executive director and responsible business committee chair at Lloyds Banking Group.
Outgoing chair of MaPS Hector Sants said: "I warmly welcome the appointment of Sara as my successor. In her current role, as a non-executive, she has already made a significant contribution to the work of MaPS."
MaPS is an arm's-length body of the DWP and provides free and impartial MaPS guidance across the UK, as well as debt advice in England. In providing these services it supports the policy delivery of DWP and HM Treasury.
The appointment was made following an open competition regulated by The Office for the Commissioner of Public Appointments. Weller will serve as chair of MaPS for five years until 28 March 2028.
Separately, Ann Harris has been reappointed to its board by the DWP. She has served as non-executive director on the MaPS board since it was first established. Her new term will run for two years from 1 April 2023 to 31 March 2025.
Before joining the board, Harris was the chair and a non-executive director of the Pensions Advisory Service. She worked for 40 years as a civil servant, latterly holding senior Civil Service roles in finance and programme management. She was awarded an OBE in 2009 for her services to DWP.
Harris's additional roles outside the MaPS include non-executive director and chair, audit risk and assurance committee for social work England, and chair of Dunstable and District Citizens Advice.
---
Lazard Asset Management – Kai Jennert and Michael Weidner have been appointed as new members of the firm's management brand. In their new roles, Jennert and Weidner will share responsibility with the managing directors Matthias Kruse (sales and client service), Werner Krämer (marketing and research), Christof Pieper (legal, compliance and HR), and Andreas Hübner (general management).
The new managing directors have been working at Lazard for several years, Jennert as senior vice-president, institutional sales and client services, and Weidner as head of European fixed income, at the Frankfurt office.
---
Fidelity International – The firm has appointed James Monk as an investment director in its workplace investing division.
He joins from consultancy Aon UK, where he was previously head of DC investments. During his time at Aon, Monk was responsible for implementation of defined contribution investment strategy advice to employers and trustees, developing UK DC investment house views and governance of Aon's UK DC product (including Aon's master trust).
As part of his role at Fidelity International, Monk will work with some of Fidelity Workplace Investing's large strategic clients and further build out FutureWise, its proprietary default investment solution. He will also assist with sharing key investment and sustainability messages with clients and the industry.