Union Investment, DWS, AP4, AP3, AP2, KLP, ABP, Icelandic Pension Funds Association, Redington, LPFA, Fondo Cometa, LFDE, BondIT, UBP, Ocorian
Union Investment/DWS – Frank Engels is leaving Union Investment to take up a role at DWS, with the former naming Andreas Köster as his successor as head of portfolio management.
Engels is leaving Union with effect from the end of September and will become global head of fixed income at DWS. He returned to Union in 2012, from Barclays Capital, as head of fixed income portfolio management and took over the role of CIO in 2018.
His successor Köster will join Union from UBS Global Wealth Management, where since 2017 he has been CIO, global asset allocation. He was head of multi asset at UBS Asset Management from 2009-2017. As head of portfolio management at Union, Köster will be responsible for the investment strategy for assets totalling around €306bn.
At €820bn DWS, Engel's joining will see Joern Wasmund, previously global head of fixed income, assume overall responsibility for the DWS investment platform in Europe as regional investment head, EMEA. DWS's global fixed income business has more than €290bn in client assets.
---
Sweden's AP Funds – The Swedish government announced that Britta Burreau has been appointed as the new chair of the supervisory board of state pension buffer fund AP4. She has previously worked as CEO of Sweden's KPA Pension – a subsidiary of pensions and insurance group Folksam – and also as CEO of state-owned financing firm Almi Företagspartner.
Burreau replaces Sarah McPhee, according to the announcement, who decided not to put herself up for re-appointment after chairing the fund for five years.
The government also appointed Johan Bygge as deputy chair of the supervisory board of AP3. He was previously a member of the board, and replaces Peter Englund, who is stepping down from the top role after eight years, according to the announcement.
Four other members have been appointed to the supervisory boards of Sweden's AP funds. Anna Nilsson is joining AP1's board, Agneta Wallmark has been appointed at AP2, Peter Wågström at AP3, with Annelie Söderberg is also joining the AP3 board, the government said.
---
KLP – Jeanett Bergan, head of responsible investments at Norway's Kommunal Landspensjonskasse (KLP), is leaving the municipal pensions company. After nearly 13 years in the role, Bergan said she was resigning to take up the position of sustainability director at environmentally-focused investment firm Aker Horizons. Before she came to KLP, Bergan worked as sustainability director at PwC Norway for nearly two years.
Separately, KLP's Lars Erik Mangset, chief adviser climate change at KLP, has joined a new advisory group set up by think tank 2° Investing Initiative.
---
ABP – Anne Gram has joined the board of Dutch civil service scheme ABP as of 1 June 2021 on behalf of trade union CMHF. Gram succeeds Geraldine Leegwater, who joined PGGM last year.
ABP's president Corien Wortmann said she expects Gram's expertise in sustainable and responsible investing "will be able to contribute to improving our performance in this area further".
Gram is also non-executive president of ASN Impact Investors and a (supervisory) board member at several other pension funds, including PFZW, IBM and DNB.
---
Icelandic Pension Funds Association – In a changing of the guard at the Icelandic Pension Funds Association (Landssamtök lífeyrissjóða, LL), Hilmar Harðarson has been appointed as the new chair of the supervisory board at the annual general meeting (AGM) on 31 May.
He replaces the previous chair Guðrún Hafsteinsdóttir, who is chair of The Pension Fund of Commerce (Lífeyrissjóður verzlunarmanna). Gylfi Jónasson, CEO of the Festa Pension Fund, was re-elected as deputy chair at the meeting.
Harðarson is chair and managing director of Icelandic trade union Association of Industrial and Technical Industries (FIT), and also chair of the union Samiðn. He was first elected to LL's board at its 2020 AGM. The association said all board members were re-elected for a new term.
---
Redington – The consultancy has appointed Paul Lee as head of stewardship and sustainable investment strategy and Anastasia Guha as global head of sustainable investment, as the firm continues to evolve and integrate responsible investing into its proposition.
Lee was head of corporate governance, stewardship, at Aberdeen Asset Management between 2015 and 2018 and joins Redington having been an independent consultant for the last three years. During this time, he has worked with several industry organisations such as Principles for Responsible Investmen (PRI), Institutional Investors Group on Climate Change (IIGCC) and the Investor Forum, leading projects in areas such as climate change accounting, as well as acting as an adviser on engagement and stewardship practices for global companies, regulators and legislators.
At Redington, Lee will work with the Investment Strategy Committee to help set Redington's sustainable investment strategy, including integration across the firm's strategic asset allocation, model portfolios and risk modelling systems, as well as leading the implementation of its seven-point climate action plan.
Guha is a sustainable investment specialist with 15 years of experience and joins from the PRI, where she was the director for Northern Europe & Middle East and Africa. At Redington, she will have responsibility for leading the firm's global sustainability strategy, integrating this across different business channels including Redington's proprietary ADA technology platform, as well as expanding the organisation's capabilities across new global markets and with a broader class of asset owners including endowments, foundations and charities.
---
London Pensions Fund Authority (LPFA) – The mayor of London has appointed four new board members to the LPFA, a £6.7bn UK local government pension scheme.
Rita Bajaj is non-executive director, Independent Governance Committee member and a chartered financial analyst with more than 30 years of broad financial markets experience, LPFA said. Belinda Howell is described as bringing experise in sustainability and climate change strategy, ESG, responsible investment and assurance to FTSE 100 corporate boards.
Deborah Rees has had a long City career and is a pension fund trustee for Leprosy Mission International. Clare Scott, meanwhile, spent a large part of her career at Lothian Pension Fund, including as its chief executive officer. Before that she worked for an investment consultant.
LPFA's assets are pooled via the Local Pensions Partnership, together with those of the Lancashire County Pension Fund and the Royal County of Berkshire Pension Fund.
---
Fondo Cometa – The board of directors of Italy's Cometa pension fund has elected Riccardo Realfonzo as president for the three-year period 2021-2023. Roberto Montesi will be vice president.
With these appointments, Cometa concluded the process of renewing its governance structure – provided for by its articles of association every three financial years – which saw the election of the new assembly of delegates, the new board of directors and the board of statutory auditors.
---
AllianceBernstein (AB)– Kirsty Beasley has been appointed as director, consultant relations, in the firm's UK institutional client group. She joins from Federated Hermes.
Beasley will maintain and develop AB's relationships with the UK-based national and global consultants, supporting a growing client base and interest in the firm's solutions spanning multi-asset strategies, liquid alternatives, private credit and responsible investing. Beasley, based in London, will report to Nitish Sharma, head of UK institutional client group.
---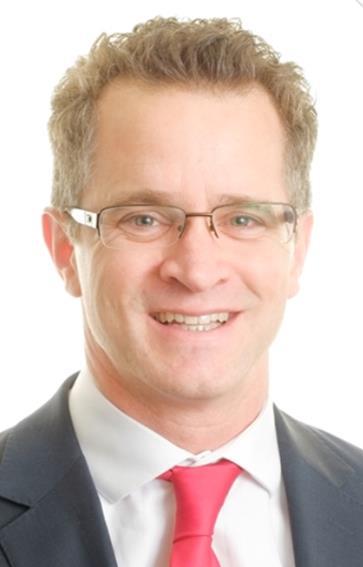 Cartwright – Jonathan Seed has joined the firm as head of pension strategy.
Ian Cartwright, chair at Cartwright, said: "Over recent years there have been increasing focus from trustees on receiving high quality strategic advice particularly [as they enter the latter stages of their de-risking journey]. To support this and underline our commitment to continuous improvement we are delighted to have appointed Jonathan as head of pension strategy and expertise."
Seed, who joined from XPS Pension Group after a 13-year stint, has more than 20 years of experience in providing actuarial advice to both trustees and companies. He also has extensive experience in providing strategic advice on all aspects of de-risking.
---
La Financière de l'Echiquier (LFDE) – Alexandre Sauterel has joined the investment management firm as country head for Switzerland. LFDE said the new position is part of the acceleration of its international development strategy, the next stage of which could be the opening of an office in Zurich. It already has an office in Geneva.
---
BondIT – David Curtis, former head of the UK institutional business at Goldman Sachs Asset Management, has joined the asset management technology provider as partner and head of global client business. BondIT is backed by firms including Fosun and Talanx, a major European insurance group whose brands include HDI and Hannover Re.
---
Union Bancaire Privée (UBP) – Philippe Lespinard has been named head of alternative fixed income and partnerships and head of asset management, a new role that will see him oversee the development of UBP's emerging market fixed income, convertible bond and private debt capabilities.
He joins UBP from Schroder Investment Management, where he was head of fixed income for the last decade.
---
Ocorian – Mike Hughes, formerly of JP Morgan, has joined Ocorian, a provider of corporate and fiduciary services, fund administration and capital markets. At JP Morgan Hughes ran the $30trn global custody business with a staff of more than 3,000 people.
To read the digital edition of IPE's latest magazine click here.