Danica Pension, Hymans Robertson, Candriam, Cubera, ACA, Isio, B&CE, ICG, CCLA, Cardano, Actiam, Pantheon
Danica Pension – The Danish pension provider is expanding its executive board with the appointment of Dorte Bilsgaard who will also become commercial director. She will thus be ultimately responsible for Danica Pension's sales and other commercial activities.
Bilsgaard has been the head of brokerage at Danica Pension for the past three years.
"We are pleased that Dorte Bilsgaard has said yes to joining a new and larger role in Danica Pension. For the past three years, Dorte has played a major role in bringing our strong value proposition, which consists of good, long-term cost returns, the market's best healthcare solutions and proactive and relevant advice, to our customers, which has led to great and profitable growth. past year and a half, "said acting chief executive officer Søren Lockwood.
---
Hymans Robertson – The consultancy has appointed Paul Hewitson to be head of ESG for risk transfer. This new role recognises the rapidly increasing importance of ESG and responsible investment considerations for trustees and sponsoring employers who have completed, or who are looking to complete, buy-in transactions.
Hewitson's role will see him lead the risk transfer team's comprehensive review of the ESG credentials of the eight insurance companies that offer buy-ins. He joined Hymans in February 2020 and specialises on advising trustees and sponsoring employers on risk transfer transactions, with a particular focus on buy-ins. He has advised on buy-in transactions totalling over £3.7bn, ranging from £50m to around £1bn, since joining the firm.
In this new position, as well as taking responsibility for comprehensive ESG reviews of the insurers, Hewitson will continue to refine insurer ESG ratings, monitor the insurers' progress towards their net zero targets and continue to push the insurers to improve their ESG positions.
---
Candriam – The multi-asset manager has expanded both its ESG development and climate-related thematic global equity teams in response to growing investor demand for its products, and after revealing record assets under management (AUM) last year of €158bn.
Candriam recently reported that its ESG-related AUM had reached €105bn, representing 67% of the total. Its actively managed thematic strategies are proving especially popular, attracting €2.1bn of inflows last year and propelling the thematic global equity platform's AUM across 12 funds to €12.2bn.
As a result, Marouane Bouchriha has been appointed as fund manager on Candriam's climate action strategy, which he will lead with Vincent Meuleman. Bouchriha has over seven years of investment experience and joins from Edmond de Rothschild Asset Management where he co-managed climate solutions strategies.
David Czupryna has been appointed as lead fund manager on the firm's circular economy strategy. His new role is a natural transition from his previous position as head of ESG development at Candriam, where he was instrumental in developing the firm's ESG footprint and creating new thematic investment strategies. He has around 15 years of investment experience.
Both hires will report into Rudi Van den Eynde, head of thematic global equity.
Alexandra Russo has been hired into a newly-created role as head of ESG client portfolio management for the US and UK. She joins after 10 years at Allianz Global Investors where she was a product and sustainability specialist and a member of the thematic equity team. Based in New York and working with Candriam's in-house team of 22 ESG research and investment professionals, she will support the firm's capabilities across the US and UK with respect to key ESG strategies.
Marie Niemczyk has been appointed as head of ESG client portfolio management, based in Paris. She has been with the firm since 2018 as head of insurance relations. Candriam's ESG client portfolio management team plays a key role in conveying Candriam's ESG expertise to investors, developing the firm's ESG business and offering, and implementing regulatory evolutions.
Both Russo and Niemczyk report into Wim Van Hyfte, global head of ESG investments and research.
Vincent Hamelink, Candriam's CIO, said: "These appointments ensure Candriam can continue to build on its strengths in ESG investing and thematic equity. We are adding a wealth of expertise to these two teams, deepening our skills and experience. Investors want us to keep doing what we are doing around sustainable and responsible investment, and in fact to go further, so I am delighted we are able to make these appointments and bring fantastic new talent into the business."
---
Cubera Private Equity – Urs Bitterling has joined the €4.5bn Storebrand Asset Management unit as chief sustainability officer, a new position. Bitterling was most recently at Allianz SE, where he has developed and led sustainability efforts since 2012.
Part of Storebrand, Cubera provides investors with exposure to Nordic and international private equity, serving a client base of European and US-based institutional investors.
---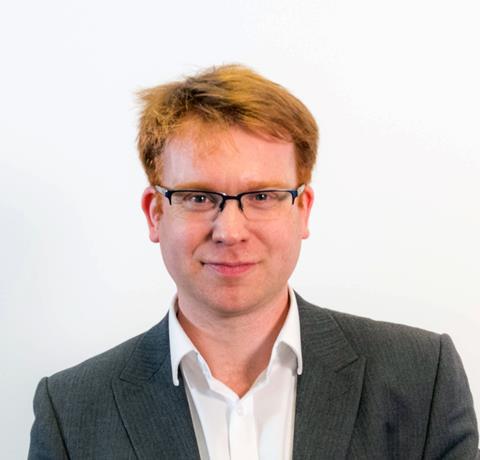 Association of Consulting Actuaries (ACA) – Steven Taylor, a partner and corporate pensions adviser at consultancy LCP, has been elected chair of the ACA in the UK. He takes office on 1 June 2022, succeeding Patrick Bloomfield.
"I'm honoured to have been elected by my fellow actuaries as chair of the Association," Taylor said. "I believe actuaries are equipped to make a huge difference to some of the biggest challenges we face as a society: helping the next generation build up adequate savings for their retirement, responsibly stewarding defined benefit schemes through a new economic and regulatory landscape and understanding the longer-term impacts of the pandemic on life expectancies."
---
Isio – The consultancy has appointed a new partner, Emily McGuire, to its investment advisory team, as the business continues to expand its team of specialist advisors.
Previously at Aon, where she spent the last 23 years, McGuire will play a key role in delivering Isio's ambitious growth plans, focusing on team development, client leadership and exploring growth opportunities within pensions and other institutional investors.
---
B&CE – The provider of The People's Pension has bolstered its strategic board with the appointment of Veronica Oak, who has spent her career in financial services.
Over the past decade, B&CE has grown from providing financial products to construction workers, to becoming one of the UK's leading workplace pension companies. This appointment is part of a move to broaden the expertise of B&CE's strategic board in line with the company's growth and direction.
Before joining B&CE, Oak has served as a marketing director and spent more than 20 years as an independent marketing and business development consultant, working primarily on strategic and product development assignments. She has held non-executive director posts with a variety of organisations in the private sector as well as trade associations and a wealth management company.
---
ICG – The global alternative asset manager has appointed Elsa Palanza as managing director and global head of sustainability and ESG.
Having worked across FTSE 100 listed, Fortune companies and not-for-profit sectors for the past twenty years, Palanza has extensive experience in launching and driving ambitious and diverse ESG initiatives. She joins from Barclays, where she was global head of sustainability and ESG for four years. Prior to that, she worked for the Clinton Global Initiative (CGI) and the Bill & Melinda Gates Foundation, giving her a unique and global perspective on best practices in sustainability and cross-sector partnerships.
Palanza will join the investment office at ICG in September, based in London, and will be responsible for firmwide ESG strategy as well as responsible investing.
---
Just Climate – Souleymane Ba has joined the Generation Investment Management firm as a partner on the investment team, bringing nearly 20 years of principal investing and corporate finance experience across a range of investment stages and industries, including industrials, infrastructure and financial services in the US and Africa.
He was most recently at Helios Investment Partners, the investment firm that invests exclusively in Africa with investments across 30 countries. Previously, he worked in private equity and corporate finance in the US, including at New York-based private equity firm Warburg Pincus.
Established by Generation Investment Management and launched in October 2021, Just Climate is founded on the belief that, such is the scale and urgency of the climate crisis, capital going into climate solutions must now address the highest-emitting, hardest-to-abate sectors.
---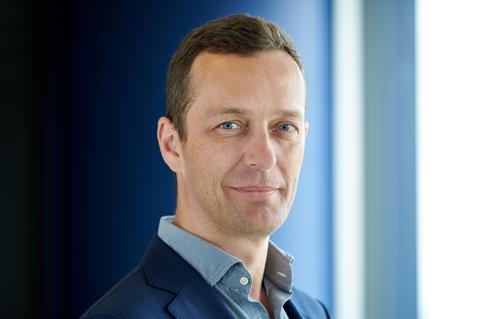 CCLA Investment Management – The firm, a responsible investor pioneer and the UK's largest charity investment manager, has appointed Ben Funnell as head of investment solutions.
Funnell joins CCLA from Man Group (and formerly GLG Partners before the acquisition), where he worked as chief equity strategist and then portfolio manager for both equity and multi-asset funds. Prior to this, he was at Morgan Stanley for 11 years as an European Equity Strategist.
In his new position at CCLA, Funnell will be responsible for guiding investment strategy, conducting economic analysis and setting CCLA's approach to asset allocation. He will report to CCLA's chief executive officer Peter Hugh Smith, and will be part of the executive committee, helping to drive strategic investment initiatives, meet evolving client demands and communicate CCLA's investment proposition.
Funnell takes over from Tim Matthews who temporarily stepped in as interim head of investment solutions in September 2021. Matthews will be returning to his prior role of director, investments, but with extended responsibilities to include the management of CCLA's cash and property teams alongside management of the alternatives team and investment responsibility for discretionary clients.
This appointment completes the reorganisation of CCLA's investment team into three-pillars, covering investment solutions, sustainability, and investments, which includes the day-to-day management of CCLA's equity and multi-asset funds.
---
Cardano/ACTIAM – Maureen Schlejen will join Cardano and ACTIAM on 1 July as chief commercial officer and partner. In this position she will be responsible for combining the strengths of both organisations in a renewed and improved client proposition for Dutch institutional investors.In addition, ACTIAM's services are offered under her leadership in continental Europe and the UK.
Schlejen has extensive international experience in the financial world. She is currently head of fiduciary management, institutional clients and global client servicing at NN Investment Partners. In this position she has further expanded the fiduciary and institutional client base. Before that she had a long career at Robeco, including as head of institutional sales Benelux and Nordics.
As CCO at Cardano and ACTIAM, she has a broad area of focus. She will be responsible for expanding the position of both companies and will direct marketing, sales, relationship management and the development of new propositions.
---
Crestbridge Group – Alex Le Quesne has been appointed to the role of group head of governance services at Crestbridge Group.
Le Quesne has 18 years of industry experience, the last seven of which have been with Crestbridge where he led and developed the real estate fund services team. Previously he was a director of a corporate trustee which acted for both regulated and unregulated property unit trusts, holding over £10bn assets.
---
Pantheon – Eimear Palmer has been hired as partner and global head of ESG, a new role at the private markets investor. Palmer is a founder of the UK network of Initiative Climat International, an investor-led platform focused on climate action among leading global private market organisations, of which Pantheon is a signatory.
She brings 14 years of experience in private equity-focused ESG, including through her most recent role as managing director and head of responsible investment at Intermediate Capital Group (ICG). She also previously worked at the Carlyle Group.