Clara, Amundi, Redington, Complementa, Robeco, PGGM, Isio, Union Investment, PNO Media, Storebrand, WTW, APG, RBC, Adams Street Partners, HSBC AM, WWF, Janus Henderson
Clara-Pensions – Simon True is taking over from Adam Saron as chief executive of Clara-Pensions, the first and so far only defined benefit "superfund" to have successfully completed the regulator's assessment process.
Saron, who founded the business, will contibue in an advisory role. True is a life insurance executive, with his most recent executive role being as group corporate development director and group chief actuary at FTSE100 insurer Phoenix Group.
Thanking Saron for his work, Lawrence Churchill CBE, Clara's chairman, said he had been "a driving force in the creation of the DB consolidation market and taken Clara from an idea to the point where we have a firm foundation for our future development".
"As Clara moves from its initial stage of regulatory assessment to the next phase of accepting pension scheme members, we are delighted to have attracted someone of Simon's industry stature, experience and reputation," he added.
Clara says it is on track to consolidate £5bn (€5.9bn) in defined benefit pension scheme liabilities by the end of 2025.
---
Amundi – The firm has announced a series of changes to its general management committee announces, including the appointment of Nicolas Calcoen as head of strategy, finance and control division. Following a proposal from Valérie Baudson, chief executive officer of Amundi, the board has also appointed Calcoen as deputy CEO of Amundi.
Bernard de Wit has been confirmed as executive senior manager and appointed head of governance and general secretary. Cinzia Tagliabue, CEO of Amundi in Italy, has also been appointed as head of international partner networks division. Benoît Tassou has been appointed as head of French partner networks division.
These appointments will take effect from 1 April 2022.
Calcoen has been working in the investment industry since 2010 and has been with the group since that date. Before joining Amundi in 2010 as head of strategy, he held various positions in the French Ministry of Finance and at the International Monetary Fund in Washington, DC.
De Wit was director of support and business development of Amundi since 2013. Prior to this, he was director of risks of Amundi since 2010.
Taglliabue was CEO of Amundi in Italy since 2017 and deputy head of partner networks division of Amundi and a general management committee member since 2020. She joined Pioneer Investments in 2001 as CEO of Italy and head of Western Europe & Latin America.
Before joining Amundi, Tassou was deputy CEO of the Crédit Agricole Grand Est Regional Bank. Prior to that, he was head of sales for the Crédit Agricole Group networks at Amundi.
---
Redington – The independent investment consultant has appointed Sylvia Pozezanac as chief executive officer, subject to approval by the Financial Conduct Authority.
Pozezanac joins Redington on 4 April 2022 from Mercer, where she was president and CEO. She brings more than 30 years of international experience in retirement, investment consulting and insurance. She succeeds Mitesh Sheth, who left Redington in December 2021 and has since taken the multi-assets chief investment officer role at Newton Investment Management.
As CEO, Pozezanac will lead Redington's continued purposeful growth and strategic expansion in existing and new markets. Over the coming months she will work alongside interim CEO and executive board member Zoe Taylor to ensure a smooth transition of responsibilities. Taylor will resume her deputy CEO role.
---
Complementa – The Swiss consultancy has appointed Eberhard Schwarz as the new managing director for its Munich branch, and Armin Lustenberger as chief administration officer at the firms' offices in St. Gallen and Zurich.
In his new role, Schwarz will drive Complementa's business growth in Germany together with the CEO, Heinz Rothacher, and the team. Schwarz has been representing Complementa in the German market since 2017.
Prior to joining Complementa, he served as national director at Jones Lang LaSalle. He was head of marketing and sales for customers support and acquisition at BayernInvest.
Lustenberger replaces Beatrice Kayar who will retire in the summer but will remain with the company in another capacity. Lustenberger served at Complementa from 2013 to 2017 as a member of the management and chief financial officer.
---
Robeco – Marcel Prins has been named chief operating officer and member of Robeco's executive committee, effective as of 1 June.
Prins succeeds Karin van Baardwijk, who was Robeco's COO, until she was appointed chief executive officer on 1 January 2022 and held on to the responsibilities on an interim basis after that.
Joining Robeco from APG Asset Management, Prins brings more than 25 years of experience in operations and technology in the financial services sector. At APG Prins was COO for over 10 years and recently added chief digital officer to his responsibilities. Prior to joining APG, he was managing director for international operations at ABN AMRO, where he was responsible for the effective operational integration of international entities following the merger with Fortis Bank Nederland.
---
Swedish Financial Reporting Council (Rådet för finansiell rapportering) – Magnus Billing has been appointed as a new board member by the council by board of the Association for Good Practice in the Securities Market (Föreningen för god sed på värdepappersmarknaden). He replaces outgoing board member Mats Andersson, former head of AP4.
Billing has been CEO of Alecta since 2016, and was also formerly the CEO of Nasdaq in the Nordic region and Nasdaq Stockholm.
Fredrik Walméus, accounting specialist and partner at Deloitte, was also appointed as a new board member of the council. He was also previously a member of the council's expert panel since 2013 and was recently elected to the board of the European Financial Reporting Advisory Group's Financial Reporting Board. He replaces Carina Edlund, accounting specialist at KPMG.
The Swedish Financial Reporting Council is one of five organisations that make up the Association for Good Practice in the Securities Market.
---
PGGM – Erik van de Brake and Danny Slots will join the executive board of Dutch pension asset manager PGGM as of 1 April.
Slots, formerly staff investment manager, will be promoted to chief financial and risk officer. Van de Brake, formerly head of infrastructure at PGGM, will be in charge of the "digital transformation" of PGGM's asset management operation as chief transformation officer, a newly-created function.
Van de Brake's appointment is still subject to approval by regulator DNB. PGGM has started the search for a new head of infrastructure. Irina Frolova will fulfill the role at an interim basis until August 2022.
---
Isio – The consultancy has appointed Vito Faircloth as its first chief digital officer. He will lead Isio's expanded digital and transformation strategy. With his blend of consultancy and digital experience, Faircloth has both the client insight and technical expertise to deliver innovative solutions which are focused on delivering an exceptional service and solving client challenges.
Faircloth joined Isio in March 2020 as head of digital solutions and has built a strong digital and transformation team that has delivered a wealth of technological advances, including an array of bespoke modelling platforms, data interrogation and visualisation tools, and member engagement solutions.
---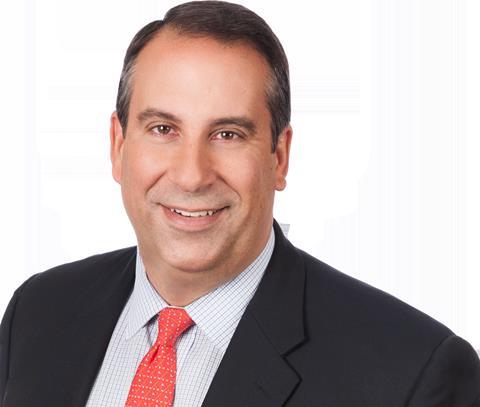 Janus Henderson Group – Enrique Chang, global chief investment officer of Janus Henderson Group, has decided to retire on 1 April after nine years at the firm.
Chang has worked closely with the existing investments leadership team and executive committee members George Maris, Alex Crooke, co-heads of equities, and Jim Cielinski, global head of fixed income, to ensure a seamless transition of responsibilities.
Richard Gillingwater, chair of the firm's board of directors, said: "I'm thankful to Enrique Chang for his contributions over his tenure at the firm, including his close collaboration on many firmwide initiatives and building out a world-class investment capability that has delivered a robust track record of investment performance for our clients.
Chang added: "I am grateful for the opportunity to have worked with some of the best investment professionals in the business and to have delivered on the promise of providing superior risk-adjusted returns to our clients. I am confident that our exceptional investment leaders George, Alex and Jim as well as the broader Investments Team will continue to deliver on our risk-adjusted return-driven investment philosophy, and help the firm deliver valuable investment performance on behalf of our clients."
---
Union Investment – Frank Engels has returned to Union Investment as management board member of Union Asset Management Holding, effective from 1 July, after just six months spent at DWS where he was global head of fixed income.
In his new role Engels will be responsible for portfolio management of securities. He succeeds Jens Wilhelm who has decided not to extend his contract.
Engels first worked in portfolio management at Union Investment, from 2008 to 2010, as head of emerging market debt. He was also managing director at the firm from 2012 to 2021. Previously, he worked at Swiss Re, the European Central Bank (ECB) and as an economist at the International Monetary Fund (IMF).
---
PNO Media – André Snellen will join PNO Media, the Dutch pension fund for the creative and digital sector, as its new president on 1 April. He is succeeding Roeland van Vledder, who served as interim president of the fund for one and a half years.
Snellen is currently also the president of Pensioenfonds Detailhandel, where he presided over the switch to Capgemini as the new administrator of the fund. He has vowed to reduce admin costs to €15 per member over the next five years at Detailhandel.
On his appointment to the board of PNO Media, Snellen said he wants the fund "to retain a strong focus on cost control".
---
Storebrand Asset Management – Otto Schauman has been appointed to head up the firm's new Finnish office in Helsinki. The head of institutional clients for its Finnish business recently joined Storebrand Asset Management from his previous role as director and country head of Finland at Aberdeen Standard Investments.
Storebrand said the new office would be its first in Finland, offering services in both listed and unlisted asset classes. The firm said the purpose of the new office was to offer its institutional clients a local presence in the country, adding the move meant it would now have offices in all the major Nordic markets.
---
WTW – Joseph Noss, formerly of the G20 Financial Stability Board (FSB), has joined the consultancy as senior director, finance sector, in its Climate and Resilience Hub (CRH). Noss will lead engagement with financial institutions, markets and regulators worldwide to support the transition to a resilient, net zero financial system.
At the FSB, Noss led on climate financial regulation for the banking, investment and insurance sectors. He played a key role in coordinating the FSB Climate Roadmap, which was published in July 2021, and also led work to assess climate-related risks to the financial system and to improve the quality and consistency of data and disclosures.
Before the FSB, Noss spent over a decade at the Bank of England where he led work to analyse and develop policy across a variety of financial markets and institutions, including capital markets, asset management and insurance industries.
Rowan Douglas, head of the Climate and Resilience Hub at WTW, said: "No one is better qualified to help our clients and wider stakeholders forge their optimum pathway in the climate decade ahead."
---
Adams Street Partners – Joost Mioch has joined Adams Street Partners as regional head of Benelux, operating out of the firm's Munich office. He joins from BlackRock and brings with him considerable private markets expertise.
The new appointment reflects Adams Street's commitment to serve the demands of a greater share of capital within the region, where it has been active for over two decades. Benelux has witnessed considerable growth in deal volume over the past decade. It has also seen pension funds taking an increasingly sophisticated approach to private market investment, including ESG integration, it said.
---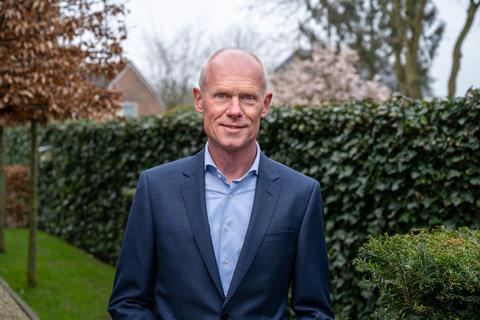 APG – Maarten Blacquière will join the executive board of Dutch pension provider APG as chief finance and risk officer on 1 April. He will be in charge of APG's financial policy and risk management. In addition, APG's IT strategy is also part of his mandate.
As a result, Blacquière will be responsible for implementing APG's new pension administration system that it is planning to buy from Danish firm Festina Finance. Blacquière is joining from distribution system operator Enexis, where he worked as chief financial officer.
Blacquière is indirectly succeeding APG chair Annette Mosman, who served as APG's CFRO until her promotion to CEO a year ago.
In the meantime, the CFRO function had been observed by co-board member Jan Nijland, who will now return to his original position of managing director group risk and compliance.
---
RBC Global Asset Management – The asset manager and its subsidiary Blue Bay Asset Management have opened an office in Amsterdam. It will serve as a hub for the Benelux countries as well as for the Nordics.
Kornelis Buursma has been named director business development Benelux and Rami Salminen will serve as director business development Nordics from the Amsterdam office.
Global head of business development Anthony Pickering said the office "will play an important role in furthering the growth of RBC AM and Bluebay".
---
HSBC Asset Management (HSBC AM) – The asset management firm has expanded its alternative investments capability with a new listed infrastructure equity team and launched its first global listed infrastructure equity fund. The team joins from AMP Capital.
The team, led by Giuseppe Corona, head of listed infrastructure equity, has worked together for more than five years and will report to Joanna Munro, CEO of HSBC Alternatives. The team will be split across London and Sydney.
Team members based in London:
Giuseppe Corona - head of listed infrastructure equity
Antonio Barbera - managing principal
Andy Jones - managing principal
Michel Debs - principal
Jessica Nguy - investment specialist
Team members based in Sydney:
Joseph Titmus - managing principal
Xueting (Claire) Zhang - senior analyst
The Global Infrastructure Equity fund, a sub-fund of HSBC Global Investment Funds (HGIF), will invest in a diversified portfolio of listed infrastructure assets across both developed and developing equity markets, using a decision-making process which embeds ESG. It will focus its investments in the communication, energy, transportation and utilities sectors. The fund has been categorised as meeting the Article 8 Sustainable Finance Disclosure Regulation (SFDR) classification.
---
LeapFrog Investments – Dominic Barton, former global managing partner of McKinsey & Company and Canada's ambassador to China, has been appointed non-executive chair of the impact investor's management board.
His appointment, LeapFrog said, comes at "an inflection point" for the impact investing industry as firms attract global leaders and top-tier institutional capital. Last year it received a $500m commitment from Singaporean sovereign wealth fund Temasek.
Barton was one of several co-founders of the non-profit organisation Focusing Capital on the Long Term (FCLT Global), and was chair of the International Integrated Reporting Council.
---
WWF – Amanda Blanc, group CEO of Aviva, has been appointed to the environmental charity's Council of Ambassadors. In 2021, Aviva was the first major insurer to target net zero by 2040, covering its whole business including operations, underwriting and investments. Blanc is also co-chair of the UK government's Transition Plan Taskforce, which is calling for UK financial organisations to publish their plans to reach net-zero carbon emissions.