ESMA, AMF, Ross Trustees, Nikko AM, Insight Investment, CPI, The People's Pension, Hymans Robertson, Algebris, Swiss Life
ESMA – The EU securities watchdog has launched a call for candidates for the newly established Consultative Working Group (CWG) of the Coordination Network on Sustainability (CNS). The CWG, announced in ESMA's sustainable finance roadmap, will have approximately 20 members, selected for a renewable term of two years, and will be composed of experts in sustainable finance.
ESMA is seeking experts from a variety of backgrounds and the different segments of the sustainable investment value chain, as well as with diverse expertise relating to one or more of the environmental social and governance (ESG) topics, to support a cross-cutting, transversal approach to sustainable finance matters.
The CNS provides advice to ESMA's sectorial standing committees and networks on sustainable finance and provides national supervisors with a forum to discuss cross-cutting issues and initiatives. Candidates for the CWG can apply by 4 May.
---
B&CE – The provider of The People's Pension has appointed a new chief risk officer to its executive team. Dominic Fielding, who has 30 years of experience in the finance industry has joined B&CE from the Handelsbanken Group.
He has previously held a series of senior roles at organisations including Aviva and PwC. He has worked for the Financial Ombudsman Service and, until recently, chaired the Investment Association's Financial Crime Practitioner Panel.
Fielding will use his extensive experience to oversee compliance, regulatory planning, business assurance as well as governance for the largest independent master trust in the UK, which helps one in five UK workers save for retirement.
---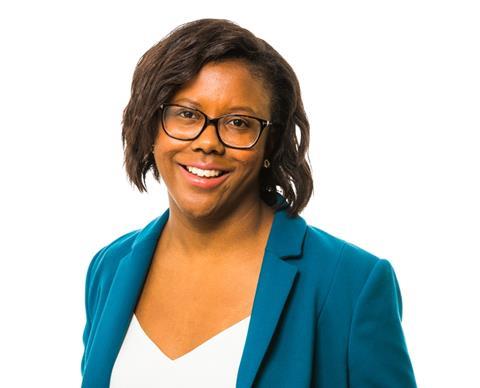 Hymans Robertson – The consultancy has appointed Shani McKenzie to head of sole trustee services. Recognising the increasing growth of sole trusteeship and the impact on service provision, McKenzie's new role will see her lead the firm's defined benefit (DB) sole trustee services to its existing and future professional trustee clients.
McKenzie joined Hymans in 2007 and is a client director and actuary and has advised DB trustee and corporate clients ranging from non-professional boards to sole trustees. In this new role, She will manage the firm's relationships with professional trustee firms on sole trustee services and oversee the internal delivery of services to sole trustee clients.
---
Autorité des Marchés Financiers (AMF) – The French securities markets regulator has announced the promotion of Jessica Reyes to director of its asset management regulation division since 1 March. She was previously senior policy adviser for the division.
Reyes started her career in London in 2004 as an analyst at State Street Bank & Trust, then at Schroders Investment Managers where she worked on fund valuation. She has also worked at UBS Wealth Management and Morgan Stanley Wealth Management. Before joining the AMF she worked as a senior inspector of large asset managers at the UK's Financial Conduct Authority.
She represents the AMF on ESMA's investment management standing committee and contributes to the work on the review of the Alternative Investment Fund Managers Directive (AIFMD) and the European Long Term Investment Funds Regulation (ELTIF). At the international level, Reyes co-chaired the work of the Financial Stability Board and the International Organization of Securities Commissions on liquidity management by open-ended funds during the March 2020 crisis. She is currently a member of the FSB's technical expert group on open-ended funds.
---
Algebris Investments – The asset manager plans to open an office in Zurich to offer on-the-ground support to clients across Germany, Austria and Switzerland (DACH). Johannes Wettstein, who will be appointed CEO of the Zurich office, joined Algebris in May 2021 as ead of the DACH region.
Algebris is further strengthening its team and has appointed Karolyn Krekic as business development director for the DACH region. Both Wettstein and Krekic will be based in the newly established office in Zurich.
Wettstein joined Algebris from UBS and his experience ranges from ultra high net worth and family office coverage of German and Austrian clients to M&A advisory. He also worked several years for the UBS Group chair, where he was responsible for strategic client relationships and the bank's top shareholders.
Karolyn Krekic brings more than 20 years of experience in the asset management industry. Prior to joining Algebris, she was managing director at Capital Group, where she was responsible for German financial intermediaries such as banks, funds-of-funds, asset managers, insurance companies and family offices. Before that she was responsible for the German market at GAM and Julius Bär Investment Funds Services.
---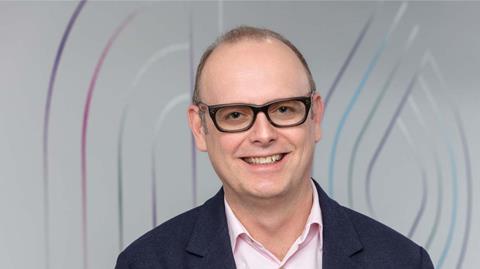 Ross Trustees – The professional trustee and pensions services firm announced that Andrew Bradshaw will succeed Nigel Moore as chief executive officer.
Bradshaw takes the reins as the business seeks to continue its growth. Ross Trustees' multi-disciplinary and diverse team now numbers more than 55 specialists who work with over 130 pension schemes with combined assets under management of £48bn (€56.7bn).
A key driver of the firm's recent growth has been the ability of its team to provide a wide range of high-quality services to meet evolving client demand. These include pensions manager, secretarial, governance, analytics and project management, in addition to its professional trustee offering.
Moore will remain on the board and continue a successful five-year association with Ross Trustees, having joined as chief operating officer in 2017 before becoming CEO in April 2019. He led the business through its management buyout with LDC in 2020.
---
Swiss Life Switzerland – The chief information officer and member of the executive board Sylvia Steinmann has decided to leave Swiss Life Switzerland. Chief financial officer Roman Stein will lead the IT division on an interim basis until the company names Steinmann' s successor.
Prior to joining Swiss Life Switzerland, Steinmann served as global chief information officer at Synlab International, as global chief information officer for global forwarding and freight at DHL, as group IT chief operating officer at Zurich Financial Services and at the Swiss Reinsurance Company in different capacities.
---
Nikko Asset Management – Rob Bluzmanis has been named regional head of EMEA and chief executive officer of Nikko Asset Management Europe, subject to Financial Conduct Authority approval.
John Howland-Jackson will continue as chair of Nikko AM Europe in a non-executive capacity, whilst also stepping into a new global strategy role as senior advisor international. In their new capacity, both individuals will report directly to Stefanie Drews in Tokyo, who has recently been appointed as president of Nikko Asset Management.
Bluzmanis will be based in London with regional responsibility for all aspects of the business and its continuing growth strategy across Europe, Middle East and Africa. He brings with him over 20 years of industry experience, having previously held senior management roles at Nikko AM Australia, Blackrock and Colonial First State.
Howland-Jackson will assume a new role focused principally on helping to develop and implement Nikko AM's global growth strategy, as well as continuing to champion ESG and stewardship initiatives across the global business.
---
Insight Investment – David Leduc has been appointed as chief executive officer of Insight North America (INA). He joined Insight in September 2021 on completion of the transition of Mellon Investments' specialist fixed income capabilities to Insight, initially as deputy ceo of INA. As CEO for INA, Leduc takes responsibility for driving Insight's strategy in North America and is a member of Insight's executive management committee.
Mark Stancombe has been appointed chief risk officer for Insight Investment Management (Global) Limited and Insight Investment International Limited. In this global role, he will oversee Insight's operational, investment, corporate, market and information risk and compliance functions. Stancombe replaces Jonathan Eliot who recently announced his decision to retire.
"David has significant leadership and investment experience and brings this considerable expertise into his new role," said Abdallah Nauphal, CEO for Insight Investment. "Mark led the development of our North America strategy overseeing the transition of Mellon's fixed income team to Insight. The timing of this change is right for our US strategy and gives Mark the opportunity to step into a new challenge on the announcement of Jonathan Eliot's retirement," he added.
---
Climate Policy Initiative (CPI) – The think tank has announced the appointment of Dharshan Wignarajah as director, to lead CPI's London-based team across CPI's business lines. These include climate finance tracking work, sector-specific work in areas such as adaptation and resilience, biodiversity, and urban finance, and contributing to CPI's overall efforts on scaling sustainable finance and net zero integrity.
Dharshan joins CPI from the UK Government's Cabinet Office COP26 Unit, where he led on finance and aspects of resilience as part of the UK's COP presidency. Prior to that he led the UK FCDO's Investment Mobilisation Team, as well as private sector experience with McKinsey & Company and Shell International Renewables.