Connected, PLSA, ITS, PGIM Fixed Income, AP2, LPPI, HSBC AM, Willis Towers Watson
Connected Group – The sustainable investment firm has announced Mike O'Brien, the former chief executive officer EMEA and co-head of global multi-asset solutions at the world's largest active asset manager JP Morgan, is to become a senior adviser.
A seasoned private investor, O'Brien has also invested in the Connected Group, which is set to develop an industry-leading framework to allow UK defined contribution pension schemes to invest in sustainable asset classes operating in sectors such as clean energy, social housing and tech for good as well as global investment initiatives such as microfinance.
The news follows the announcement last month that Nico Aspinall, chief investment officer at the People's Pension, was to lead its sustainable investment strategy.
Darren Agombar, connected founder and CEO, said: "Mike joining us is a landmark moment for the Connected Group as we head towards a critical year in our growth trajectory.
---
Pensions and Lifetime Savings Association (PLSA) – John Chilman, chief executive officer of RPMI will become policy board chair of PLSA on 14 October 2021 at the association's Annual General Meeting (AGM).
Chilman was selected by a sub-committee of the board after an open and transparent process that included advertising the role to all PLSA members. He will initially serve as PLSA policy board chair for three years; but this can be extended by up to a further three years. He will also become a non-executive director on the PLSA board.
The appointment will see Chilman succeed outgoing chair Emma Douglas, who was recently named as the incoming chair of the PLSA.
With a wealth of experience in the pensions industry, Chilman has been in his role as CEO at RPMI since June 2019 having previously served for 12 years as a director of the Railways Pension Scheme Trustee Company, and chair for the last five years. He is also an independent trustee of the Nestlé UK Pension Fund, a council member at the Pensions Policy Institute and has had a place on the PLSA's policy board for the past eight months as well as being the chair of DB committee for just over six months.
As part of his new role as policy board chair, Chilman will help ensure that the PLSA can fulfil its mission to help everyone achieve a better income in retirement. The policy board has strategic oversight of the PLSA's policy work programme, making sure it supports the association's purpose and strategic vision.
As part of his role, Chilman will represent the PLSA's membership in policy-making and provide leadership in bringing a diverse range of members together behind common policy goals.
---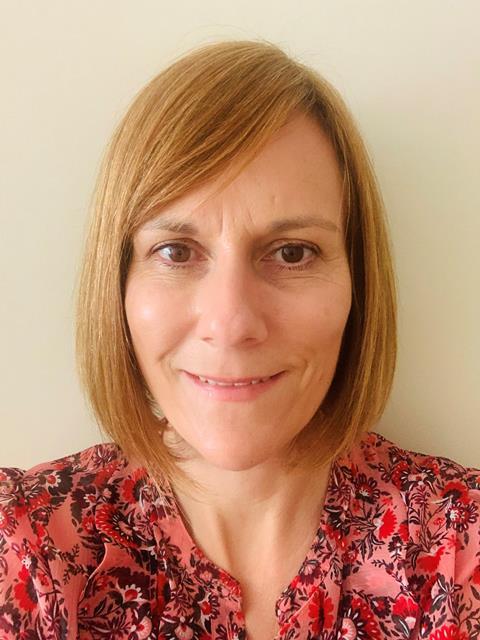 Independent Trustee Services (ITS) – The firm has appointed Rachael Collinson as a trustee director and scheme governance expert, as the company continues to deliver on its ambitious growth plans by further expanding its presence in the Midlands.
Collinson is a qualified actuary and has more than 24 years of experience in the pensions industry, having previously worked for major consultancy Mercer. She has advised pension scheme trustee boards and sponsoring employers of all sizes on a range of complex issues and in a variety of sectors as diverse as automotive, manufacturing, retail and IT.
She has helped clients with their journey plans and has been involved in managing several pensions related projects, such as scheme mergers and de-mergers, wind-ups, and member option exercises.
Chris Martin, executive chair of ITS, said: "Having worked with Rachael in the past, I know that her collaborative and pragmatic style will be a great asset to our clients, particularly as strong and effective governance becomes increasingly important for pension schemes."
---
PGIM Fixed Income – The firm, part of PGIM, the $1.5trn global investment management business of Prudential Financial, has made several senior appointments effective 1 January 2022.
John Vibert, managing director, will move to the newly-created role of president. Vibert joined PGIM Fixed Income in 2014 as the head of securitised products and serves in that role currently. Prior to joining PGIM Fixed Income, he was a lead portfolio manager for BlackRock's mortgage credit portfolios and the lead trader for its non-agency Residential Mortgage-Backed Securities (RMBS) trading team. He also held senior investment positions at Credit Suisse and Morgan Stanley.
Craig Dewling and Gregory Peters, both managing directors, will become co-chief investment officers. Dewling and Peters will take over CIO duties from Michael Lillard, head of PGIM Fixed Income and CIO. Dewling joined the firm in 1987 and currently serves as the deputy CIO. Peters joined the firm in 2014 and currently serves as the head of multi-sector and strategy and as a senior portfolio manager for the firm's multi-sector strategies. Prior to joining PGIM Fixed Income, Peters was the chief global cross asset strategist at Morgan Stanley, responsible for the firm's macro research and asset allocation strategy. Additionally, he was Morgan Stanley's global director of fixed income and economic research.
Vibert, Dewling and Peters will report to Lillard who will remain the head of PGIM Fixed Income.
Upon Vibert assuming the role of president, he will relinquish the role of head of securitised products. Gabriel Rivera and Edwin Wilches will become co-heads of securitised products reporting to Peters. Gary Horbacz will become head of securitised products research, reporting to Rivera and Wilches.
Upon Dewling and Peters becoming co-CIOs, the deputy CIO role will be eliminated as those duties will be incorporated into the CIO function. In addition to his CIO duties, Peters will remain a senior portfolio manager on the multi-sector team.
---
AP2/Quintet Private Bank – Tomas Franzén, former chief investment strategist and member of the executive committee at Swedish state pension buffer fund AP2, has been appointed to the board of directors of Quintet Private Bank.
The Luxembourg-headquartered bank, owned by members of the Al-Thani family of Qatar, said Franzén would provide it with "special insight into the Nordic market."
After working for AP2 for 16 years, Franzén left the pension fund in 2017 to found his own firm Franzén Advisory. He also currently works as a senior adviser for Foxberry, and serves as a member on the supervisory board of think-tank the EDHEC Risk Institute.
---
Local Pensions Partnership Investments (LPPI) – The firm has bolstered its board of directors with the appointments of Margaret Ammon and Malcolm Cooper as non-executive directors. The appointments take effect from September 2021.
Ammon has more than 25 years of experience in financial services, having worked in investment banking, consulting and asset management sectors including M&G Investments, Schroders and First State. Ammon is currently the chief risk officer at Legal and General Investment Management (LGIM), with responsibility for the independent oversight of risk and compliance across LGIM's global operations.
Cooper worked at National Grid for a number of years and since 2007 has held non-executive roles and chaired audit committees at listed businesses across several sectors including CLS Holdings and currently Morgan Sindall, MORhomes and Southern Water. Cooper's pensions and fund management experience includes chair of trustees for an £18bn defined benefit pension scheme and direct responsibility for $10bn of assets for National Grid (US) pension plans. He has also been a member of the Listing Authority Advisory Panel (of the FCA), president of the Association of Corporate Treasurers, and chair of the Education Committee of the Association of Corporate Treasurers. Cooper is familiar to LPPI having already served as an independent committee member for LPP Group and LPPI since August 2018.
---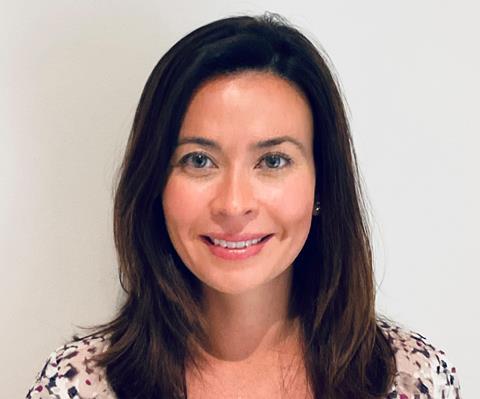 HSBC Asset Management – Caroline Keany has been appointed as senior portfolio manager within HSBC Asset Management's emerging markets debt (EMD) investment team. Based in London, She joined on 6 September and reports to Bryan Carter, head of global EMD.
In her new role, Keany will join Julio Obeso as co-manager of all the firm's EM corporate debt strategies, following the successful growth of its EM corporate and green bond assets.
With more than 20 years of experience, Keany joins from EMSO Asset Management, where she held several roles. Most recently, she was senior portfolio manager and partner responsible for directing a team of analysts and leading EM corporate debt investments for the firm's total return hedge funds. Her previous investment roles were as a portfolio manager at Dillon Read Capital Management (now UBS Securities) and as a credit analyst at Moore Capital.
---
PGIM Investments – Guillaume Lendormy has joined PGIM Investments as head of global financial institutions (GFI) strategy, a newly-created role. He is responsible for building and growing strategic distribution partnerships across the GFI channel in the US, EMEA and Asia. He is based in PGIM's Amsterdam office and reports to Kimberly LaPointe, head of PGIM investments international.
PGIM Investments is part of PGIM, the $1.5trn global investment management business of US-based Prudential Financial.
As head of GFI strategy, Lendormy is responsible for the development and implementation of the business development strategy targeting GFIs and for growing the firm's global presence in this key channel.
Lendormy joins from Robeco where he served as executive director for the wholesale distribution and global financial institutions division, leading the GFI coordination. During his 13-year tenure, he held several roles including EMEA key account manager for GFIs, head of UK wholesale distribution, and fixed income client portfolio manager.
Prior to his time at Robeco, Lendormy held roles at BNP Paribas AM/Fortis including as a fixed income product specialist. He is a CAIA charterholder and holds the CFA certificate in ESG investing.
---
Willis Towers Watson – The consultancy has appointed Monique Mathys-Graaff as senior director, in the newly-established role of senior sustainable investment strategist.
Mathys-Graaff's role will see her working alongside Willis Towers Watson's investment and client teams to further integrate sustainability into its investment process and embed sustainable investment thinking into client portfolios. She will report to Mark Calnan, head of investments, EMEA.
Mathys-Graaff joins the firm with around 20 years of experience in a variety of investment strategy and sustainability focused roles within asset managers, investment banks and corporates. Most recently, she was senior advisor at the Impact Management Project, working with a diverse set of institutional investors who are driving systemic change in sustainability.
To read the digital edition of IPE's latest magazine click here.