Goldman Sachs, Chronos, Putnam, Fidelity, Ninety One, MV Credit, IPD, Enplan, Aviva Investors, Qontigo, Aba, PensionsEurope
Goldman Sachs Asset Management – Ed Francis has joined the asset manager as a managing director to lead its UK fiduciary management business, based in London. Francis was previously at Willis Towers Watson, where he spent 20 years in a variety of roles including six years as the head of investment for EMEA.
Chloe Kipling, head of GSAM's UK and Ireland institutional business, said Francis's recruitment was an important part of the asset manager's growth plans for the UK fiduciary management market. GSAM's fiduciary management team works with 72 clients totalling £89bn (€106bn) of assets under management as of 30 June 2021.
---
Chronos Sustainability – The sustainability advisory firm has added two sustainability experts to its international team. Based in Kenya, Jessica Doten Axberg joins as manager, food research while London-based independent aviation and climate expert Rhoda Byrne has joined Chronos' global consultancy network as specialist, aviation climate policy.
Chronos said the roles reflected the ongoing demand for specialist research and tailored solutions across the sustainability spectrum, and in particular highlight the significance of aviation and climate change, and food and agriculture as key challenges within the global sustainability change agenda.
"COP26 has reaffirmed that some of the biggest and most necessary interventions needed to respond to climate change – to reduce emissions and respond to physical climate change – are inextricably linked to the decisions made by companies and by policy makers in the areas of agriculture, energy and transport," said Rory Sullivan, CEO of Chronos Sustainability.
---
Putnam Investments – Robert Alan has rejoined the Boston-based firm as head of global consultant relations. He had previously held various senior consultant roles at Putnam Institutional Management from 2006-2011. He left to work at Cutwater Asset Management, and then Insight North America before in 2019 founding North Broadway Capital Advisors.
---
Qontigo – The German provider of index, analytics and risk solutions, part of the Deutsche Börse, has named Serkan Batir as managing director, DAX, responsible for the strategic initiatives relating to the index. He will report to Axel Lomholt, recently appointed in the position of chief product officer, indices and benchmarks.
Batir served at BlackRock for 13 years, most recently as head of portfolio management for Eastern Europe, Germany, Austria and Switzerland, and as head of product management, Germany. He previously worked at UniCredit Bank in London as an equity derivatives trader in the firm's proprietary quantitative trading hedge fund. He began his career at HypoVereinsbank as a junior trader.
---
TMF Group – Flavia Micilotta, former executive director of Eurosif, has been appointed as director for ESG solutions at professional and financial services firm TMF Group.
She joins the group from Deloitte in Luxembourg, where she led the sustainability practice. Before that she was director of the Luxembourg Green Exchange, and before that at Eurosif. She was a member of the High-Level Expert Group that advised the European Commission for its sustainable finance action plan.
---
Fidelity International – The global asset manager has appointed Nick Haaijman as global head of private asset solutions, a newly-created role.
Haaijman joins from CVC Credit Partners where he held the position of head of client servicing, leading the project management process for global fundraisings across credit funds, both illiquid and liquid. Prior to joining CVC Credit Partners, he held positions across the buy and sell side at various companies including Alcentra, JPMorgan and Merrill Lynch. Haaijman will be based in Fidelity's London office and will report to global CIO Andrew McCaffery.
---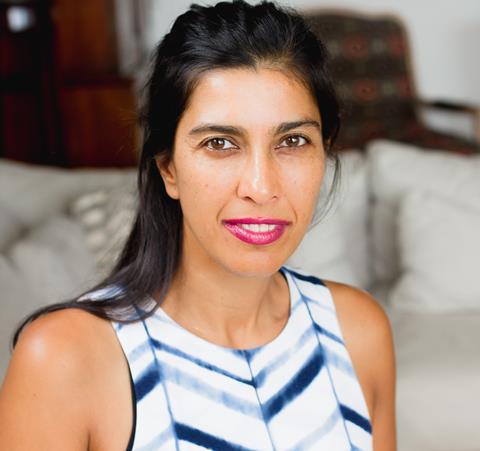 Ninety One – Nazmeera Moola has been appointed as chief sustainability officer for Ninety One. In this newly-created role, Moola will be responsible for overseeing the firm's sustainability initiatives. This includes investment integration, advocacy, corporate transition to net zero and developing and implementing efforts to mobilise dedicated funding for an inclusive net zero transition.
Hendrik du Toit, founder and CEO of Ninety One, said: "We are committed to the goal of net zero carbon emissions by 2050 and believe that the best way to achieve this is through a fair and inclusive transition. We cannot pretend that decarbonising portfolios is the same as decarbonising the world and want to ensure that no one is left behind, including emerging markets. Finance has a vital role to play in transitioning the real economy to net zero, and the time to act is now."
Previously, Moola was deputy managing director and head of South African investments at Ninety One. She joined Ninety One in 2013 from Macquarie First South, where she was head of macroeconomic strategy. She began her career as an economist at Merrill Lynch in South Africa and London.
---
PensionsEurope/Aba – Klaus Stiefermann, the managing director of Germany's occupational pensions association Aba, has been elected deputy chair of PensionsEurope, the umbrella organization of the European associations for company pension schemes.
Laure Delahousse (France) was newly elected as vice-chair of PensionsEurope. Janwillem Bouma (Netherlands) was re-elected as chair. These positions last for a one-year term.
---
MV Credit – The independently managed private credit firm and affiliate of Natixis Investment Managers has appointed Roland Toppen as chief financial officer and Tina Page as chief operating officer as it continues to develop its growth strategy and build on its client proposition.
Toppen will take on the role of CFO from Page, who has been appointed to the newly-created position of COO to support MV Credit. Toppen joins with 28 years of experience in financial services, M&A, strategy and asset management globally. Prior to MV Credit, he worked at Robeco for over 25 years, most recently as chief financial and risk officer, covering the US, Europe and Asia.
Page joined MV Credit in 2000 and has worked in the business since its inception, as CFO overseeing significant growth for the business as it built out its investor base and product set. Prior to joining MV Credit, she worked for the Foreign Commonwealth Office in a number of economic and compliance departments in both Germany and London.
Both senior appointments, already effective, will report directly to Frédéric Nadal, CEO of MV Credit.
---
Insurance and Pensions Denmark (IPD) – Laila Mortensen, CEO of Industriens Pension, has been re-appointed as chair of the supervisory board of Denmark's pensions and insurance lobby group, with Anne Mette Toftegaard, CEO of LB Forsikring, also re-elected as vice chair, at IPD's general meeting.
The association said Ole Krogh Petersen, CEO of Danica Pension, was newly elected as vice chair, replacing Allan Polack, CEO of PFA Pension, whose four-year term expired.
However, Polack will remain as a member of the supervisory board. IPD said Mats Gottschalk of Gjensidige Forsikring had been elected as a new member of its supervisory board, while If Skadeforsikring's Poul Steffensen was leaving the board.
---
Enplan – UK DB platform Enplan has boosted its team with the appointment of five new members to help support its growth in the market.
The new appointments are all within Isio, which manages the platform's core pension services. Fiona Cochrane, an experienced actuary at Isio, joins the Enplan team as a senior manager and will lead a portfolio of cases whilst further strengthening the scheme actuary team. Jonathan Cross joins as assistant manager, having previously worked at Diligenta, and Junaid Bokhari, SudeshThapa and JohnJamieson all join as actuarial trainees.
Enplan manages all aspects of an organisation's DB pension scheme is governed by professional trustee company Entrust Pension Limited and serviced by pensions advisory firm Isio.
---
Aviva Investors – The global asset management business of Aviva plc has appointed Ben Sanderson as managing director, real estate. He will join Aviva Investors in January 2022 with responsibility for the direct real estate business. He will report to Daniel McHugh, CIO for real assets, and join the real assets senior leadership team.
Sanderson has moe than 20 years of experience in UK, continental Europe, and global real estate investment. He joins the business after 13 years at Federated Hermes, most recently holding the role of executive director, fund management, with responsibility for global real estate, UK residential and real estate debt investment programmes, as well as overseeing ESG strategy.
Prior to Federated Hermes, Sanderson was at M&G Real Estate for almost six years, where he held the positions of fund manager for the global real estate securities fund and head of global strategy and view formation for private real estate investments. He is the current chair of the UK Investment Property Forum.
Alongside Sanderson's appointment, Aviva Investors has also announced that James Stevens, who has led the real estate business on an interim basis since February 2021, will take up the new role of head of real estate investment in January, reporting to Sanderson. In his new role, Stevens will be responsible for delivering strong performance for our clients through the origination of investment opportunities and developments, as well as leading joint venture and co-investment programmes.
To read the digital edition of IPE's latest magazine click here.