Aviva, ZEDRA, AP Pension, P+, AP3, IPD, PensionsEurope
PensionsEurope – Jerry Moriarty has been named chair of PensionsEurope. He is chief executive officer of the Irish Association of Pension Funds (IAPF) and is a member of the Occupational Pensions Stakeholder Group (OPSG) at the European Insurance and Occupational Pensions Authority (EIOPA).
The election took place on 16 November 2023, during PensionsEurope's annual general meeting (AGM). Moriarty will succeed Janwillem Bouma, who has served as the chair of PensionsEurope since 2015.
During the AGM, PensionsEurope also elected Ann Verlinden of PensioPlus (Belgium) and Klaus Stiefermann of aba (Germany) as vice chairs.
Moriarty said: "There are many challenges ahead in a more uncertain world, but it is important for all Europeans that more people save more in order to be prepared for retirement. The members of PensionsEurope play a crucial role in this and we will continue to work with all stakeholders to encourage more funded pensions throughout Europe."
Moriarty has more than 30 years of experience in pensions and a deep understanding of the industry and its regulatory framework, which are important in guiding PensionsEurope.
Bouma, who chaired PensionsEurope for the past eight years, expressed his confidence in Moriarty's abilities, stating: "It had been a privilege for me to serve the interest of the members of PensionsEurope over the years. I thank all my colleagues on the board for all the fruitful discussions we have had, and I have all the confidence in Mr Moriarty and wish him all success".
---
AP Pension – Pernille Jessen has been hired away from AkademikerPension, where she has been co-chief investment officer for the last 12 months, to become the new CIO of rival Danish occupational pension provider AP Pension.
She is due to take up the new role on 1 January 2024.
AP Pension's chief executive officer Bo Normann Rasmussen said Jessen would bring knowledge on sustainability with her, which fitted in well with the existing investment team, as the pension fund aimed to develop the sustainable agenda further.
Jessen has worked at AkademikerPension, and its investment department's predecessor Unipension, since 2012.
---
AP3 – Maria Ferlin has been picked by the Swedish government as a new board member for national pensions buffer fund AP3. She is currently a senior adviser at the Swedish Bankers' Association, focusing on sustainability, liquidity and crisis management.
Her previous roles include adviser in the financial stability department of the Riksbank, Sweden's central bank, as well as subject expert at the Ministry of Finance and portfolio manager at Länsförsäkringar asset management.
---
Insurance & Pension Denmark (IPD) – Sanne Stadil has been chosen by the Danish pensions industry association as the leader of the new sector employers' association it has recently been tasked with establishing – F&P Arbejdsgiver (IPD Employer).
Stadil was previously director of personnel law at Dansk Industr, the Confederation of Danish Industry.
She joined IPD on 13 November to help with the preparations for taking on employer tasks from the new year, and has joined the lobby group's management team.
---
P+ – Jacob Kolind has been appointed head of liquid investments at Danish labour-market pension fund P+.
Kolind was previously portfolio manager in the liquid markets team at ATP, having worked for the Danish statutory pension fund for nearly nine years.
---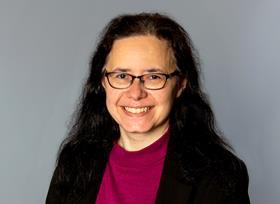 ZEDRA – Clare James has been appointed head of sole trustee services. She will act in a leadership role representing the ZEDRA Professional Corporate Sole Trustee (PCST) service
James will be a key spokesperson and point of contact for the industry and will lead the development of ZEDRA's PCST services as it evolves to meet the changing needs of its clients and scheme members. She will also chair the ZEDRA PCST committee, which oversees all ZEDRA's sole trustee appointments, setting and monitoring delivery against high service standards as well as acting as a point of escalation for its individual client teams.
James' appointment reflects the rapid growth in sole trusteeship across the industry and the increasing importance of this governance model in helping schemes of all sizes and structures to achieve their objectives efficiently and cost-effectively, the firm said.
---
Aviva Investors – The global asset management business of Aviva has appointed Oskar Geldof as head of BeNeLux. He is based in Amsterdam and reports to Torben Dunkel, head of Europe.
In his new role, Geldof will be responsible for institutional business development activity across the BeNeLux countries. He has more than 20 years of experience in the industry. He joins after a decade at Fidelity International where he was most recently head of institutional sales (public and private markets) for the Netherlands. Prior to this, he held senior sales roles in asset management, and investment banking in London, New York and BeNeLux.Geldof succeeds Catrinus Van Willigen, who has retired after almost 13 years with Aviva Investors.