Birta, AustralianSuper, River & Mercantile Group, GAM, HSBC Asset Management, CACEIS, Unigestion
Birta – Iceland's fourth largest pension fund Birta has appointed Pálmar Óli Magnússon as the new chair of its supervisory board, taking over from Hrönn Jónsdóttir, and Guðrún Elfa Hjörleifsdóttir as its new vice chair – replacing Magnússon in the role.
Hjörleifsdóttir, along with Jónsdóttir and board members Örvar Þór Kristjánsson and Hilmar Harðarson, comprise the four employee representatives on its board, Birta announced following its annual meeting, with Kristjánsson coming in as a new member, replacing Jón Kjartan Kristinsson.
Magnússon, along with board membersÞóra Eggertsdóttir, Álfheiður Ágústsdóttir and Sigurður Ragnarsson, constitute the employer representatives on board, Birta said, with Ágústsdóttir and Ragnarsson being new to the board, replacing Guðrún Jónsdóttir and Davíð Hafsteinsson, who – along with Kristinsson – are now leaving the Birta board.
Of the pension fund's four deputy board members, the pair representing employees are Bára Laxdal Halldórsdóttir and newcomer Guðmundur Sigurgeirsson, it said, while those representing employers remain Bolli Árnason and Guðbjörg Guðmundsdóttir.
---
AustralianSuper – The AUD213bn (€134.7bn) super fund has appointed Victoria Stanley to join its London property team as an investment director.
Stanley joins from Invesco with 16 years of investment and asset management experience in UK real estate markets across a breadth of commercial and residential sectors. Most recently she has focused on the UK residential sector as the investment manager for the Invesco Real Estate UK Residential Investment Fund.
AustralianSuper's senior investment director, property, Paul Clark, said the fund would greatly benefit from Stanley's experience and expertise.
"Vicky's skills and outlook will be a great addition to our growing European property team. In particular her deep experience of the residential markets will add to the breadth of our capabilities," Clark said. "As a growing pension fund we are looking to increase our exposure in the UK and European property markets, and Vicky will be playing a key role in achieving this" he added.
---
River & Mercantile Group (RMG) – The firm has added Alex Hoctor-Duncan, global head of Aberdeen Standard Investments, to the board as an executive director, responsible for strategic development. The appointment is expected to take effect later this year following the conclusion of his contractual responsibilities.
James Barham, group CEO of RMG, said that Hoctor-Duncan would bring "a perspective to our strategic development that will fit in well with our ambitions to take River and Mercantile forward to the next stage".
Hoctor-Duncan has a 25-year career in the asset management industry, mainly at BlackRock and its precursor companies in the UK, and most recently in his current role as global head of Aberdeen Standard Investments where he was responsible for its strategy and growth plan.
---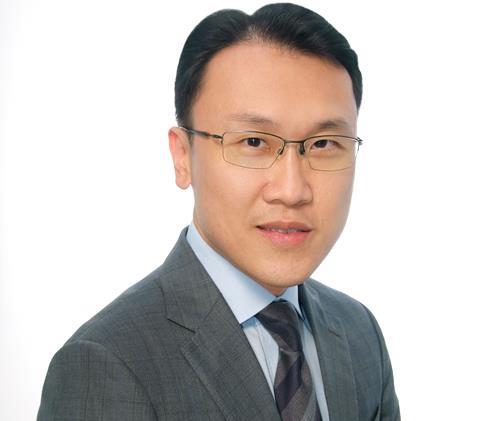 GAM Investments – Terence Bong has been hired to lead client activities for Singapore and the South East Asia region. He will also head GAM's new office in Singapore.
Bong will be responsible for business development and client relationships in Singapore and the South East Asia region. He will be based in Singapore and will report to Rossen Djounov, head of APAC.
Bong's appointment and the establishment of an office in Singapore underscores the importance of the Asia-Pacific region, where GAM has an established client base, as a strategic growth market for the firm. GAM has existing offices in Hong Kong, Tokyo and Sydney in the region.
Bong was formerly head of wholesale for South East Asia at Templeton Asset Management, where he was responsible for distribution to private banks, independent financial advisors, insurance companies and consumer banks across Singapore, Thailand and the Philippines. Prior to Templeton, he was head of intermediary business development for three years at Nikko Asset Management Asia. He has also held roles at Schroder Investment Management, Aviva and Citibank Singapore.
---
HSBC Asset Management – The asset manager has hired a duo from Centrica to form a new climate technology team as part of its strategy to expand direct investment capabilities in alternatives.
Christophe Defert joins as head of climate technology venture investments and Michael D'Aurizio as investment director, climate technology. Defert spent 10 years at Centrica, where he most recently built and led Centrica Innovations' Venture effort globally. D'Aurizio previously led Centrica Innovations' US activities.
At HSBC, they will develop a venture capital strategy to invest globally in technology startups who are addressing the challenges of climate change. The strategy will focus on companies across the energy, transportation, insurance, agriculture and supply chain sectors. The first fund is planned to be launched before the end of the year with an intended cornerstone investment from HSBC.
The duo will report into Remi Bourrette, head of venture and growth Investments, who joined the firm last year from HSBC Global Banking and Markets.
Joanna Munro, global CIO at HSBC Asset Management, said: "Technology will play a major role in enabling the energy transition, funded by public money, private capital and philanthropic commitments like HSBC's Climate Solutions Partnership with the World Resources Institute and WWF. The appointment of this team will allow us to provide clients with early exposure to sectors which are just emerging as such, but will become major sources of financial and environmental value over the decade."
HSBC Asset Management is repositioning the business as a core solutions and specialist emerging markets, Asia and alternatives-focused asset manager.
---
CACEIS – Sam Maybrey has joined the asset servicer as head of depositary, based in London. With 23 years' experience in financial services, Maybrey was most recently at JPMorgan, where he was senior depositary manager.
---
Unigestion – Beatrice Weder di Mauro has joined the board of the specialist asset manager as a non-executive director. Unigestion described her as one of Europe's leading academics, and having worked as an economic adviser for several governments and central banks, as well as serving on the boards of a number of major corporations.
Weber di Mauro is currently professor of international economics at The Graduate Institute in Geneva and president of CEPR, the leading European network of economists. She is also research professor and distinguished fellow at the Emerging Markets Institute of INSEAD.
From 2001 to 2018, she held the chair for International Macroeconomics at the Johannes Gutenberg University of Mainz and from 2004 to 2012 was a member of the German Council of Economic Experts. She previously worked at the University of Basel and the International Monetary Fund and held visiting positions at Harvard University and the United Nations University in Tokyo. She is currently an independent director on the Board of Bosch and was on the board of UBS for 10 years.
To read the digital edition of IPE's latest magazine click here.