ICI, PFZW, Investment Association, EdenTree, AllianceBernstein, bfinance, T. Rowe Price, AP1, SwedSec, VenCap, Mercer, FRC, Tikehau, Robeco, AAE, Earth Capital
Investment Company Institute (ICI) – Eric Pan has been elected as the next president and chief executive officer of the leading global association for regulated funds, effective 9 November. He succeeds Paul Schott Stevens, who will be retiring at year-end after 16 years as ICI president and CEO.
Pan is a veteran markets regulator with deep experience in international financial regulation and a recognised scholar and expert on financial regulation. From 2005 to 2010, he was director of the Heyman Center on Corporate Governance and associate professor of law at the Benjamin N. Cardozo School of Law. From 2011 to 2019, he directed international regulatory policy for the two major US capital markets regulators in posts at the Securities and Exchange Commission (SEC) and the Commodity Futures Trading Commission (CFTC).
Since January he has been managing director at Rock Creek Global Advisors LLC, a Washington-based international economic policy advisory firm.
"I am excited to be joining ICI at a time when the fund industry is more important than ever in helping investors achieve their long-term financial goals," said Pan.
"I believe strongly in the power of open, well-functioning, global markets and ICI's work will help ensure that UCITS can deliver benefits to investors around the world. I also look forward to engaging with European policymakers as they work to create a Capital Markets Union and making the case that regulated funds play a key role in supporting European economic growth."
---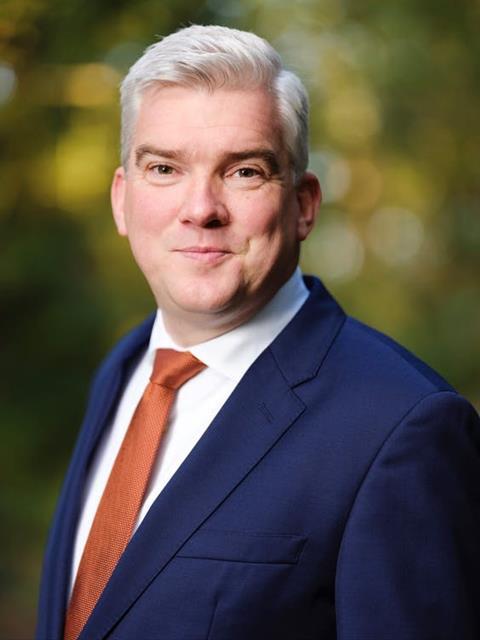 PFZW – John Landman will succeed Peter Borgdorff as the director of PFZW, the €218 billion scheme for Dutch healthcare workers, on 1 January. Borgdorff has announced his retirement. Landman was the director for pension supervision at regulator DNB until 2017, when he joined the Dutch Health Inspection (NZa). Between 2013 and 2014 he also worked as an advisor to the pensions minister at the time to facilitate the 'national pensions dialogue'.
On his LinkedIn page, where Landman announced his move, he said colleagues described him as "authentic, emphatic, inspiring, connecting and direct in a respectful way". Landman also calls himself a "results- and people-oriented leader" with strong stakeholder management skills.
---
Investment Association (IA) – Marie Dzanis, head of Europe, Middle East and Africa (EMEA) at Northern Trust Asset Management has today been appointed to the Investment Association's board of directors.
Announcing the appointment, Chris Cummings, IA's chief executive officer, said: "During these challenging times, tested and assured leadership is more important than ever. Marie will bring a depth of industry experience and dynamic vision to the IA board and I look forward to her insight and leadership."
Dzanis added: "Our industry plays a central role in helping people achieve their goals and build sustainable communities. I look forward to getting involved with the Association's work as we face the changes ahead and ensure our industry continues to serve investors."
Her appointment will take effect immediately.
---
EdenTree Investment Management – The responsible and sustainable investment manager is looking to appoint a new CIO as Robin Hepworth steps down from this position on 1 November 2020.
Hepworth has been with EdenTree for over three decades and is seeking to reduce his level of responsibilities at the firm. Sue Round, deputy chair, will take on the role of acting CIO while a new CIO is identified and appointed.
During his time at EdenTree, Hepworth has been fund manager on a large number of portfolios, helping to navigate the business through various market cycles.
Hepworth will remain within the business and will focus on his primary role as senior fund manager, focussing on property, whilst continuing to support the higher income fund – a fund he has managed since launch in 1994.
Chris Hiorns, senior fund manager, will take lead manager responsibilities on the higher income fund. Hiorns joined EdenTree in 1996 and has worked closely with Hepworth throughout his career, sharing a similar fund management strategy.
---
AllianceBernstein – The asset manager has made two responsible investment-focused hires in London. Jodie Tapscott joins as director of strategy, responsible investing, and Amelia Sexton as ESG product specialist.
Tapscott was most recently director, client relations and head of Asia ex-Japan at Sustainalytics. She has also held senior ESG positions at Colonial First State and investment roles at AMP Capital and Mercer Investments. Sexton was most recently head of ethical, sustainable and thematic Investment at Holden & Partners.
---
bfinance – The independent investment consultancy has appointed Anna Morrison as senior director, private markets. Joining the research team at bfinance's London office, Morrison brings 20 years of experience in financial services and investments in the US, Europe and Asia.
Morrison will lead the private equity advisory practice and becomes the third senior director in bfinance's private markets team, alongside fellow senior directors Trevor Castledine (private debt) and Anish Butani (infrastructure). Morrison spent a number of years as an investment director at global institutional manager IFM Investors, based out of the firm's Melbourne and London offices.
---
T. Rowe Price Group – Raymone Jackson will join the firm in late October as global head of diversity and inclusion. He will join the firm's headquarters in Baltimore from Morgan Stanley, where he served as national diversity officer for the wealth management businesses.
At T. Rowe Price, he will be responsible for the firm's global diversity and inclusion strategy, overseeing current diversity and inclusion programs and envisioning new strategies to help the firm improve the attraction, development, and retention of diverse associates.
In leading these efforts, Jackson will partner closely with the firm's management committee, black leadership council, employee-led business resource groups – which engage female, LGBTQ+, black, latinx, Asian, and veteran associates, as well as allies – and other key stakeholders to develop focused, actionable, and sustainable programs, building on – and accelerating – the progress the firm has made over the past several years.
---
AP1/SwedSec – Teresa Isele, chief administrative officer of Sweden's first state pension buffer fund AP1, and its former acting chief executive officer, is leaving to head up SwedSec Licensiering. The company is a wholly-owned subsidiary of the Swedish Securities Dealers Association (Svenska Fondhandlarföreningen) and is responsible for licensing securities dealers.
Isele has worked for the Stockholm-based fund AP1 since 2015 in various major roles including general counsel and head of compliance. Prior to her time at AP1, she worked for the Wallenberg family-founded EQT Holdings as the firm's legal manager.
SwedSec said Isele was due to start work in her new role at the beginning of next year.
---
VenCap International – David Gann has joined the board of VenCap International, the Oxford-based advisor to VenCap (Channel Islands) Limited, manager of the VenCap funds. Gann was vice president, innovation, at Imperial College London and is taking up the role of pro-vice-chancellor, development and external affairs, at Oxford University and professor of innovation and entrepreneurship at Said Business School. He is chair of the UK's Atomic Energy Authority and a member of both the UK government's Department of Health and Social Care's Technology Advisory Board and its Innovation Expert Group.
Gann has deep international experience in commercialising innovative technologies, creating and growing new technology ventures, and advising governments and corporate boards on innovation and technology management.
VenCap is an independent investment firm focused on investing in top-tier venture capital funds in the US, Europe, China and India.
---
Mercer Deutschland – Mercer has a new managing director of its Germany business, with Norman Dreger taking over from Achim Lüder, who is moving to a global board position as chief people officer.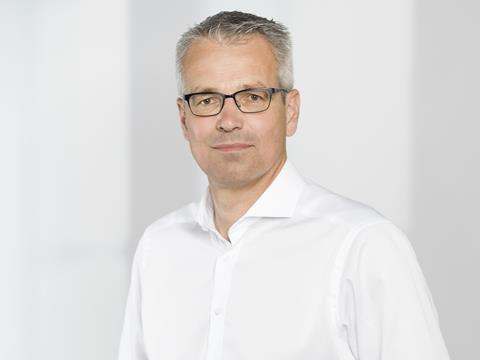 An actuary and Chartered Financial Analyst charterholder, Dreger has held various positions at Mercer over 20 years with the consultancy. He began his career as a pension and investment analyst in Vancouver, Canada, before moving to Germany in 2001 as a company pension consultant.
He has been active in international consulting since 2005, most recently as a partner and multinational client segment leader, international region. Dreger is also chair of the International Employee Benefits Association.
---
Financial Reporting Council (FRC) – Keith Skeoch has been appointed as interim chair of the FRC by business secretary Alok Sharma. Skeoch, who was previously a non-executive director at the FRC, will take on the role while a recruitment round is carried out to find a permanent replacement for former chair Simon Dingemans, who stepped down in May this year.
The FRC is responsible for regulating auditors, accountants and actuaries, and setting the UK's corporate governance and stewardship codes. Skeoch will serve as interim chair from 12 October 2020 for a period of up to six months.
Skeoch is currently chair of the Investment Association and a member of the Takeover Panel. He was formerly CEO of Standard Life Aberdeen and CEO of its asset management business, Aberdeen Standard Investments.
---
Tikehau Capital – The alternative asset management and investment group has announced two new UK appointments. Carmen Alonso becomes head of the UK and Peter Cirenza has been promoted to chair of the UK as well as chair of tactical strategies.
Having joined Tikehau Capital in 2015, Alonso has spent the past five years successfully building the firm's presence in Iberia, establishing the firm's regional office in Madrid, building a team covering all investment strategies and growing Tikehau Capital's offering to Iberian institutional investors. She will now also oversee all investment strategies and capital raising for Tikehau Capital in the UK, which includes private credit, real assets and private equity. She will run the UK office alongside Cirenza.
Cirenza, currently Tikehau Capital's chair of private equity, has led the firm's UK office for four years, contributing to the development of the firm's private asset strategies in the region. With more than 30 years of experience in the finance industry, he brings a wealth of experience to his new position backing the leadership of tactical strategies and private equity, which are two strategic activities for Tikehau Capital.
---
AAE – Wilhelm Schneemeier, a member of the German actuarial association's executive board, has been elected chair of the Actuarial Association of Europe for the year to October 2021. He takes over from Falco Valkenburg, with Mária Kamenárova of Slovakia haveing been elected vice-chair for the coming year.
Philippe Demol (Belgium) and Inga Helmane (Latvia) were elected board members to replace José Mendinhos (Portugal) and Kartina Thomson (UK), whose terms ended.
Schneemeier has served on the AAE board of directors since 2017. He was president of the German actuarial body DAV from 2015-2017 and, in addition to his role on the executive board, chairs their international committee. He is also a member of the International Actuarial Assocation's strategic planning committee and of its life section committee.
Schneemeier said: "I feel privileged to represent this great organisation of volunteers as chairperson. We face big challenges: COVID-19, the low interest environment, our climate, changing regulations – just to name a few – are all impacting insurers, pension funds, consumers and therefore also the work of actuaries.
"Being the representation of the European actuaries it is our aim to contribute to complex issues. This will also be an important objective for the next year. I look forward to collaborate with our member associations, the European Commission, members of the European Parliament, supervisors and other stakeholders to address the major challenges ahead."
---
Robeco – The Dutch asset manager has expanded its insurance team by appointing Clara Yan as head of insurance analytics, a newly created role. She joins from Schroders, where she served as insurance asset liability management director. Before that she worked at UBS and Legal & General Investment Management.
Robeco's insurance and pensions solutions team consists of 13 professionals. It has approximately €20bn insurance assets under management.
---
Earth Capital – The private equity manager group has reshaped its European investment team as demand for impact investment soars.
Stephen Lansdown and Gordon Power, co-founders of Earth Capital, have invited the senior team of Phil Culver Evans (CFO), Richard Burrett (CSO) and Neil Brown (CRO) to all become shareholders, whilst remaining majority owners themselves.
Nick Curtis (director of investment) will become chair of Earth Capital's newly created waste to energy portfolio company.
Also, in the UK, Earth Capital has appointed two new investment directors, Avent Bezuidenhoudt and Simon Crook. The two will join Gordon Power (CIO) and Joshua Hope (investment associate) with making new investments for the Nobel Sustainability Fund (NSF), which focuses on backing new technologies in the sustainability sector.
Bezuidenhoudt joins with more than 25 years of experience in investment, portfolio management and corporate finance advisory. Prior to joining Earth Capital, she was a senior fund manager at the FSE Group.
Crook brings 18 years of experience in clean technology and sustainable finance. He has previous experience in impact investing at Greensphere Capital, where he was an operating partner, and has also worked in senior roles at Grant Thornton and ExxonMobil.