Industriens Pension, DNB, Topdanmark, Manulife, JPES Partners, State Street, Tikehau Capital, Mercer, Westchester Group

Industriens Pension – Denmark's Industriens Pension has appointed Peter Mikael Lytje as its new chief risk officer, poaching him from Velliv just two months into a new job that Lytje had taken up at the mutual pension provider in February.
At Industriens Pension, Lytje is replacing Carsten Gjede, who is leaving the labour-market pension provider to become chief financial officer at Danish teachers' pension fund Lærernes Pension, a newly-created position he is set to begin on 1 May.
At Velliv, Lytje is currently working within portfolio construction and investment risk. Before that, he was chief analyst at Danske Bank with a focus on risk management, according to Industriens Pension, and prior to that, worked for the bank's pensions subsidiary Danica Pension for 12 years.
Industriens Pension said Lytje would take over as chief risk officer at the beginning of April.
Commenting on LinkedIn about the swift career move, Lytje said: "Great opportunities don't always show up when most appropriate."
---
De Nederlandsche Bank (DNB) – Current ESMA chair Steven Maijoor will join the governing board of De Nederlandsche Bank (DNB) on 1 April. In his new position as member of DNB's governing board, Maijoor will be responsible for banking supervision.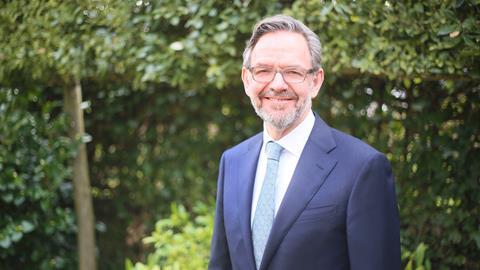 He will take over the responsibilities of Frank Elderson, who was appointed as a member of the executive board of the European Central Bank (ECB) on 15 December 2020.
Between 2004 and 2011 Maijoor was the director of AFM, the financial markets regulator. According to DNB president Klaas Knot, Maijoor's "vast national and international network will contribute to the effectiveness of DNB as a supervisor of the Dutch financial sector and our cooperation in European banking supervision within the ECB's Single Supervisory Mechanism.''
---
Topdanmark – Vivian Byrholt has been promoted to the position of group director for the life and pensions division of Topdanmark Liv, the life and pensions arm of Danish insurance company Topdanmark. She will retain her position as chief executive officer of Topdanmark Liv, and her promotion is part of a wider adjustment the firm is making to its management structure.
Byrholt has worked for the firm for two and a half years, and also sits on the boards of its asset management and real estate arms. She has previously worked for Danica Pension and SEB Pension as director of customer service. Topdanmark said the change would take effect immediately.
Peter Hermann, Topdanmark's CEO, said the firm was adjusting its management in order to help it achieve its 2025 goal of expanding its market position, adding five new members to its executive board, including Byrholt.
---
Manulife Investment Management – Eric Cooperström has joined Hancock Natural Resource Group, part of Manulife's private markets platform, as managing director, impact investing and natural climate solutions.
He will be responsible for enhancing the sustainability and responsible investing capabilities for Manulife Investment Management's timberland and agriculture teams and will also work closely with them to develop and support an investment thesis and value proposition for clients interested in impact-first investments.
Before joining Manulife Cooperström was a senior director at NatureVest, the impact investment arm of The Nature Conservancy, where he was responsible responsible for asset management and for developing the conservation impact investment strategy.
Before that he was programme-related investment lead at the Skoll Foundation, and he has also worked at Volta Capital and Capital Dynamics in London.
---
JPES Partners – Roger Price-Haworth has joined the firm as a consultant, expanding the firm's marketing consultancy team.
Price-Haworth brings more than 30 years of asset management, sales and distribution experience to his role at JPES, having held senior positions at several UK and global investment firms including Kleinwort Benson Investment Management, Insight Investment, Pioneer Investments (now Amundi) and BNP Paribas Investment Partners.
Most recently, he held the role of head of UK institutional and global consultants at Aviva Investors, having previously spent four years at Pictet Asset Management where he was head of UK and Ireland institutional business. Price-Haworth was also previously chair of the Association of Investment Management Sales Executives (AIMSE), during which time he was responsible for positioning the organisation as a leading voice on major industry issues.
In his consultancy role at JPES, Price-Haworth will work with the firm's marketing team to guide clients on a range of key business initiatives relating to consultant relations, client relationship management, sales and distribution strategy.
---
State Street Corporation – The firm has named Vincent Georgel-O'Reilly as regional segment head for alternatives in Europe, the Middle East and Africa (EMEA).
In this new role, O'Reilly covers hedge funds and private markets and is responsible for advancing the investment services strategic direction, product structuring, sales and operations in EMEA. He reports to Paul Fleming, global head of alternatives, and Joerg Ambrosius, chief executive officer of EMEA.
State Street has a strong history of innovation in the alternatives industry and is committed to supporting alternatives clients with best-in-class expertise, processes and technology. O'Reilly will work closely with Fleming and Ambrosius, to ensure strategies are well-coordinated at a global level, while also tailored to the local market in EMEA to meet clients' needs and bring market-leading solutions to clients.
During his 14 years at State Street, O'Reilly has held senior positions including global head of the financial institutions group, global head of strategic initiatives, chief operations officer for the EMEA sales team and international head of the mergers and acquisitions group. He has been the driving force for several key initiatives across the business including building strategic vision, securing external growth and driving new revenue. Prior to joining State Street, he held positions at Aéroport de Paris Management, Rothschild Nomura JV and AXA IM.
---
Tikehau Capital – The global alternative asset management group announced the appointment of Simon Males who will lead the firm's UK institutional business.
Based in London, Males will work closely with Carmen Alonso, head of UK, and Frederic Giovansili, global head of sales, marketing and business development, leading Tikehau Capital's UK institutional business to deliver investment solutions to asset owners, from the firm's range of private assets capabilities and capital market strategies.
Males brings over three decades of experience in the investment management industry, working in institutional distribution roles and in trustee positions.
---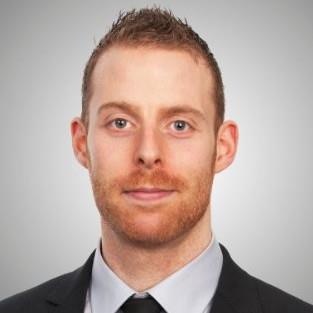 Mercer – The consultancy has nabbed Niall Alexander from River and Mercantile Solutions as a senior defined contribution (DC) investment consultant.
At River and Mercantile he was head of client business development. Prior to that, he was head of DC, advising a range of schemes across the UK and internationally, with an emphasis on helping DC schemes and master trusts understand their specific investment and governance needs.
Alexander began his career with Willis in Dublin, where he helped establish their investment consulting business providing advice for a range of DC and DB pension plans.
---
Westchester Group Investment Management – The TIAA and Nuveen company specialising in global farmland investment has appointed Cristina Hastings Newsome as head of sustainability, effective from 12 April.
Based in London, Hastings Newsome will drive Westchester's global sustainability efforts, supporting the team's approach to sensitively managing farmland investments. She will support Westchester's response to rising investor demand for carbon neutral portfolios, providing scalable, natural solutions to counter climate change through farmland investments.
Hastings Newsome will also support Westchester's ESG committee to lead innovation and implementation on a broader range of ESG themes across the farmland portfolio, including providing supportive working conditions and resource efficiency.
Hastings Newsome brings more than 18 years' experience, joining from Louis Dreyfus Company (LDC) in Switzerland where she was global sustainability lead, responsible for the sustainability strategy for the grains and oilseeds complex. She previously held roles at AstraZeneca, Proteus and Accenture.
---
RAM Active Investments – Subject to regulatory approvals, Andrew Fraser is to become the Swiss manager's CEO, taking over from co-founder Thomas de Saint-Seine. Fellow co-founder Maxime Botti will also be stepping down.
The changes come three years after Italian bank Mediobanca took a majority stake in the asset manager. Emmanuel Hauptmann, who worked with de Saint-Seine and Botti to build up the firm, will remain a shareholder and continue his investment responsibilities. As a result of these changes Mediobanca will own 87.1% of RAM AI's capital.
De Saint-Seine and Botti have handed over their responsibilities, for multi-asset portfolios and systematic macro activities, respectively, to the funds' dedicated portfolio managers.
Fraser has over 25 years of experience in asset management globally, specifically in systematic asset management. He co-founded a systematic asset manager in 2016 and held advisory roles for other quant players over the last six years. He has also previously been head of America and head of institutional at Winton Capital and before that spent 14 years at Henderson Global Investors, initially having joined AMP Asset Management.
To read the digital edition of IPE's latest magazine click here.