Credit Suisse, APG, Riverside Company, DWS, IASB, GIB Asset Management, Newton, HSBC GAM, Orchard Street
Credit Suisse Pensionskasse – The board of trustees of the Credit Suisse Pensionskasse has appointed Andreas Dänzer as its new chief investment officer, effective March 2021. Dänzer will become a member of the Penssionskasse's management board, responsible for investments. He succeeds Guido Bächli, who will leave the scheme at the end of April 2021.
Dänzer served at Publica as head of portfolio management and in the role of deputy head of asset management before moving on to hold the position of head of asset management at the UBS Pensionskasse from 2010 to 2018. He has been responsible for investments at Asga Pensionskasse since 2018. He is also chair of the investment committee and a member of the executive board at Asga.
---
APG/The Riverside Company – Iain Leigh, the founder of the private equity business of APG Asset Management, has retired from his role at the Dutch pension investor and joined The Riverside Company, a global private equity firm focused on the smaller end of the middle market, as a member of the Riverside Board of Advisors.
Leigh announced his plan to retire from APG last year. He was global head of private equity for APG Asset Management from 2012 to 2020. APG's private equity business covers funds, co-investments and secondaries, from offices in New York, Hong Kong and Amsterdam.
At the end of his tenure, APG managed more than $550bn on behalf of Dutch pension schemes across most asset classes, with private equity NAV of more than $30bn.
From 2000 to 2011, Leigh was a co-founder of AlpInvest Partners, with responsibility for the North American business and managing the US co-investment and mezzanine teams. He started his career in London spending 25 years with merchant bankers Kleinwort Benson there and in Hong Kong, Singapore and Geneva.
The RBA was formed by Riverside co-CEOs Stewart Kohl and Béla Szigethy in 2015, valuing the board's strategic guidance for the growth of Riverside as a global GP providing leading LP's global access to the smaller end of the middle market. Leigh will join Riverside advisors Paul Dimitruk, co-founder and senior partner – Partners Capital; Chuck Hardin, partner – Jones Day; Linda Lynch, co-founder and managing director – Winthrop Square Capital; and Chris Rossi, director of private equity and real estate at Parkwood Corporation.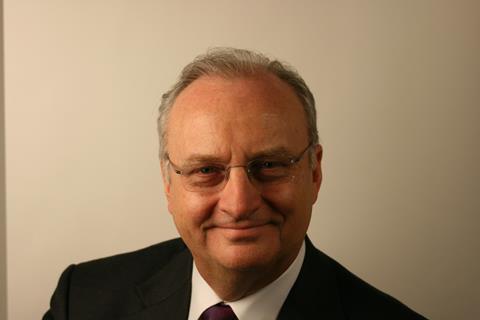 "We're honored to have Iain join the RBA and the larger Riverside family," said Riverside co-CEO Stewart Kohl. "The PE industry is evolving rapidly in so many ways, and Iain is uniquely able to help us navigate this dynamic chapter in our own evolution of service to investors and portfolio companies. He brings deep and unique global experience as an LP, GP, co-investor, secondary buyer and leader with many of the largest and most innovative and sophisticated private capital investors."
---
DWS – The firm has established an advisory body to further advance its holistic ESG strategy. The new ESG Advisory Board consists of six highly recognised international sustainability experts from diverse disciplines who will actively advise the CEO and the executive board of DWS on the acceleration of its ESG strategy.
"We want to take a leading role in ESG in the asset management industry and are already making ESG the core of everything we do," said Asoka Wöhrmann, CEO of DWS, who added: "I look forward to being challenged and to receive valuable input from our new ESG Advisory Board."
The DWS ESG advisory board members are:
Peter Damgaard-Jensen is chair of the Institutional Investor Group on Climate Change (IIGCC), the main European investor body focused on climate change. He represents the sustainability arena in the very relevant pension fund sector, namely as the former CEO of the Danish Pension Fund PKA, one of Denmark's largest pension funds.
Marie Haga serves as associate vice president of the International Fund for Agricultural Development (IFAD). In her former role as executive director of the Global Crop Diversity Trust, Haga has gained international reputation in the field of biodiversity and food security. She has also served as a member of parliament in Norway and held three ministerial positions.
Ioannis Ioannou is a professor of strategy and entrepreneurship at London Business School. He is an impactful and often cited academic in the fields of corporate sustainability, ESG integration and responsible business. He serves on the Advisory Board of Ethical Corporation – Reuters Events and is a member of the World Economic Forum Experts Network.
Lisa P. Jackson is vice president of environment, policy and social initiatives at Apple Inc. Leading the environmental, education policy and product accessibility strategy at Apple, she has a long track record of active engagement in all areas of ESG, having previously served as head of the US Environmental Protection Agency appointed by former US president Barack Obama.
Georg Kell (co-chair) is a founding executive director of the UN Global Compact, the world's largest and most important initiative for sustainable business management. He is also chair of Arabesque, the parent company of the two DWS partners Arabesque AI and Arabesque S-Ray, in which DWS holds minority stakes.
Roelfien Kuijpers (co-chair) is DWS' global ESG client officer and is also a board member of the Institutional Investor Group on Climate Change.
Kell said: "The work of this very diverse and high-calibre ESG advisory board, in close cooperation with the entire DWS executive board, will be characterized by concrete and forward-looking contributions. Our aim is to make DWS even stronger as one of the leading global asset managers in its own sustainable transformation process and that of its clients."
---
IASB – Andreas Barckow has been appointed as the next chair of the International Accounting Standards Board, effective July 2021. He will succeed Hans Hoogervost, who completes his second five-year term in June next year.
Since 2015, Barckow has served as president of Germany's accounting standards committee. He has been an active participant in numerous advisory bodies to the IFRS Foundation and the IASB and previously served as the lead technical partner for financial reporting matters in the German member firm of Deloitte.
The trustees of the IFRS Foundation, responsible for the governance and oversight of the IASB, considered more than 200 candidates from 29 countries for Hoogervost's successor, before compiling a reduced list of 63 possible candidates from 21 countries.
Barckow will step down from all his present positions once he joins the IASB.
---
GIB Asset Management – The $11bn sustainable asset manager has recruited Neil Brown as head of equities as the firm further develops its investment capabilities to help scale capital in support of sustainable development goals.
This move marks the next stage in GIB's strategic development as it increases its ability to provide specialist solutions across asset classes to international investors, built around sustainable investment theses that will drive long-term, consistent returns.
Brown joins us from Liontrust where he was a partner and lead fund manager for its European funds team. He has pioneered the integration of sustainability into investment for more than 18 years, including as head of responsible investment at Threadneedle Asset Management, fund manager at Alliance Trust and lead fund manager at Aviva Investors.
At GIB, Brown will work to develop the firm's active equity sustainability capability that will include a suite of products as well as customised investment solutions and segregated mandates.
---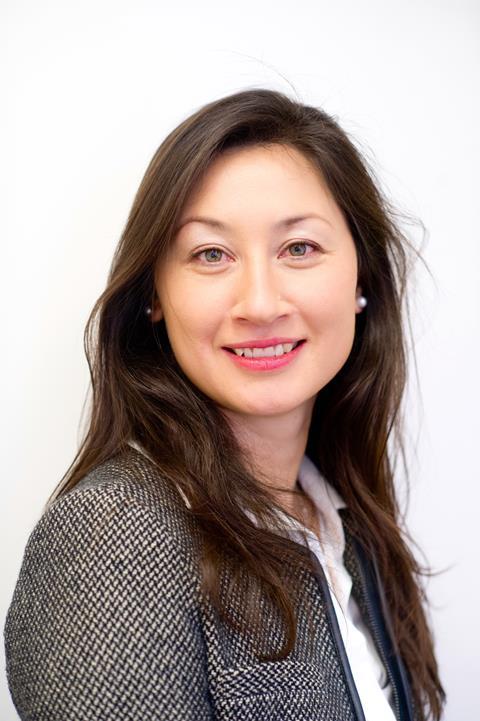 Newton Investment Management – The BNY Mellon Investment Management affiliate has appointed Jenny Yoe as head of UK institutional. In this newly created role, Yoe will develop and execute Newton's UK institutional strategy across client, new business and consultant initiatives, reporting to Julian Lyne, chief commercial officer.
Responsible for the UK institutional team, Yoe will oversee Newton's institutional sales efforts across defined benefit and defined contribution sectors, and lead the interaction with consultants and other fiduciaries. In addition, she will manage Newton's institutional client relations team.
Yoe joins Newton from State Street Global Advisors, where she was managing director and head of UK and Ireland institutional. She previously held roles as head of UK institutional at River and Mercantile Asset Management, and director of UK distribution for AMG Limited.
---
HSBC Global Asset Management – The firm has appointed Stuart Kirk to the role of global head of Research and Insights. Reporting to global CIO, Joanna Munro, Kirk will lead a newly created Research and Insights team, whose aim is to provide the firm's retail and institutional clients with differentiated and thought-provoking investment content, and promote its extensive research and analysis.
As part of his role, Kirk will lead a new initiative called AlphaLabs, which brings together the firm's analysts, data and behavioural scientists, quantitative teams as well as external academics and researchers in order to apply the latest developments in investment approaches, techniques and technologies to client portfolios. Research and Insights will work closely with the Responsible Investments team in the creation and publishing of analysis on sustainable finance, and house the firm's Portfolio Reporting team.
Kirk previously ran the Research Institute at DWS having moved to the buy-side from Deutsche Bank, where he was global head of multi-asset and thematic research. Prior to that, he was editor of the Financial Times' Lex Column. He also worked in the asset management practice of Oliver Wyman, a consultancy, and before that spent eight years as a global equity portfolio manager at Deutsche Morgan Grenfell.
---
Orchard Street Investment Management – The specialist commercial property investment manager has appointed Lora Brill as its dedicated head of responsibility and ESG. She joins from JLL Upstream Sustainability Services where she was a strategic sustainability consultant, advising a wide range of property companies over the last 10 years.
Brill brings two decades of international experience in property and sustainability to her new role at Orchard Street, having worked across Europe, the Middle East and the US.
To read the digital edition of IPE's latest magazine click here.