LGPS Central, Mercer, Robeco, Kempen, Federated Hermes, Just Group, ABP, Hymans Robertson, P+, Capital Cranfield, Eaton Vance, BPPG, AEW, PFA, ICI, BMO GAM, PTL, Nuveen, WTW
LGPS Central – The asset pooling vehicle for eight local government pension schemes based in England's Midlands has appointed Susan Martin as a non-executive director. Martin was the CEO of fellow UK local authority pensions pool Local Pensions Partnership until May last year, and before that held multiple senior roles, including that of CEO, at the London Pension Fund Authority.
Joanne Segars, chair of LGPS Central Limited, said: "I'm absolutely delighted to welcome Susan to the LGPS Central Limited team. She joins at an extremely exciting time for the pool as we grow our assets under management, launch new and innovative funds, and deliver the investment returns our partner funds need to secure pension payments to their scheme members for the long-term."
---
Mercer – The consultancy has hired Dan Melley as UK commercial leader of investment solutions. In his role, Melley will be responsible for bespoke investment solutions for clients, developing commercial relationships, and overseeing the execution of the investment solutions strategy, distribution and growth. Reporting to Mercer's global commercial leader of investment solutions, Mick Dempsey, he will join the firm's international investment solutions leadership team and the UK leadership team led by Sylvia Pozezanac, UK CEO.
Melley has more than 22 years of experience in institutional asset management and commercial sales, including 17 years at Mercer. He started his career with Mercer in New York in 1997 before transferring to London in 2000. For the last three years, he was head of Europe, Middle East and Africa (EMEA) at Putnam Investments responsible for its institutional client base. Prior to this, he was global head of consultant relations at Winton Capital Management.
Melley said: "Mercer has continued to grow and innovate in the fiduciary management market, providing effective solutions to meet UK pension schemes' challenges. Its ability to provide tailored investment solutions has seen its client base increase, not only within the pensions industry, but also across a wider asset owner market such as insurers and wealth management. I'm delighted to be re-joining the team and look forward to continuing to drive its success."
Dempsey added: "We continue to see increased demand from UK pension funds, insurers, wealth managers, and endowments and foundations, to help them enhance governance, reduce complexity and improve their investment outcomes, as well as lower both risk and cost across their portfolios. Dan brings a wealth of client and market experience to the role. Under his leadership, our clients and the broader UK market is well placed to leverage the full value and impact of solutions and services."
---
Robeco – The Dutch asset manager has appointed Michiel van Voorst and Koos Burema as members of its Trends & Thematic team as of 1 March 2020. In May, the team will be further extended with the addition of trend analyst Sam Brasser.
Van Voorst and Burema will become responsible for Robeco's Global FinTech Equities and New World Financial Equities as co-portfolio managers, together with Patrick Lemmens, who will remain lead portfolio manager. Van Voorst has 20 years of investment experience, and re-joins Robeco from Union Bancaire Privée (UBP) in Hong Kong, where he was CIO Asian equities. Prior to this, he spent 12 years at Robeco in several investment positions, including senior portfolio manager of Rolinco, a Robeco trend strategy, and Robeco Asian Stars Equities.
Burema has 12 years of investment experience He joins from Robeco's global emerging markets team, where he is an analyst covering South Korea as well as technology in Taiwan and China, with a strong focus on sustainable investing.
Brasser will join as trend analyst in May, after achieving his master's degree in financial economics at Rotterdam's Erasmus University. During his studies, he was an equity analyst trainee at Robeco. As trend analyst at Robeco, Brasser will focus on megatrends and how to translate these into the different strategies.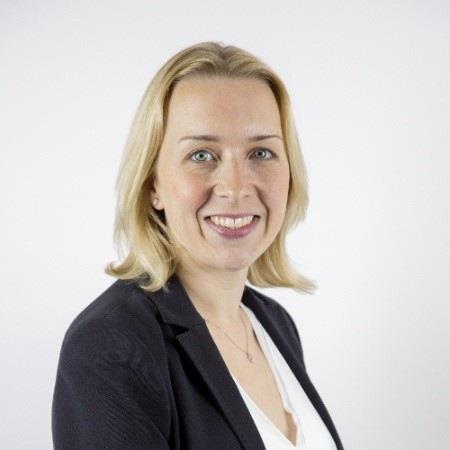 ---
Kempen Capital Management – The asset manager has further strengthened its UK business development team with the appointment of Lara Edmonstone-West as director. This follows a number of recent senior hires in the UK office. She brings more than 11 years of experience in the asset management industry, having most recently worked as a director for River and Mercantile Solutions, with responsibility for UK final salary pension schemes. Prior to this, she worked as principal consultant at KPMG UK and as senior analyst at Towers Watson.

Andre Keijsers, managing director, said: "As part of our expanding team, Lara and her thought leadership will help to play a pivotal role in our strategy, keeping Kempen at the forefront of fiduciary management in a period of momentous change for the industry."
---
Federated Hermes – Impact investing specialist Ingrid Kukuljan will be joining the newly renamed Federated Investors as head of impact investing this month, while Caroline Cantor, joins as investment director, with both hires for the asset manager's equity investment teams in the international business.
Based in London, Kukuljan will lead the Impact Opportunities team. Martin Todd, European equities portfolio manager, and Mark Sherlock, head of US equities, will continue to co-manage the Hermes Impact Opportunities Fund. Kukuljan joins from her role as principal at PDM Capital, managing a thematic equity fund where impact was a core part of the investment process. Before that she spent nine years at Jupiter Asset Management as fund management director.
Cantor will support Kukuljan and her team as a client-facing representative for the Hermes Impact Opportunities Fund, and will also support the Hermes SDG Engagement Fund and broader global equities strategies. She joins Hermes from Columbia Threadneedle Investments where she was the client portfolio manager for the UK equities from 2015.
---
Just Group – The specialist UK financial services group has appointed Michelle Cracknell, until recently CEO of the Pensions Advisory Service, to the role of non-executive director. She is expected to take up the appointment on 1 March.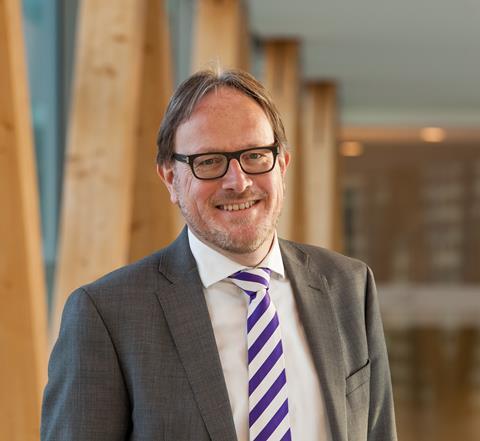 ---
ABP – The €465bn Dutch civil service scheme ABP has named Harmen van Wijnen as general director as of 1 May. He is to succeed Nicole Beuken, who left on 1 January. Van Wijnen is currently executive chair of the Christian Polytechnic Ede and board member of employer organisation ZPW tasked with pensions. Van Wijnen started his career as an actuary at pension funds and subsequently studied theology before becoming a director of youth welfare services. He has also chaired the employer delegation in negotiations about the collective labour agreement (CAO) for the higher occupational education sector and has been chief negotiator for pensions for the council for civil servant policy (ROP). As of May, ABP's executive team comprises Van Wijnen and Rob Verjans, who is tasked with operational management.
---
Hymans Robertson – The pensions and financial services consultancy has made two senior appointments within its life and financial services practice. Nick Ford has been named head of transactions and will lead the firm's activities in M&A, capital optimisation/raising, integration and structuring opportunities for insurers. Dan Diggins has been appointed head of regulated roles, and will lead the firm's activities in this area, including chief actuary, with-profits actuary, independent expert and skilled person engagements.
Ford joins from KPMG, where he was the Solvency II Pillar 1 lead and worked across advisory, audit and transactions. He has significant experience in several buy-side and sell-side due diligence projects as well as leading performing Line 1 and Line 2 roles relating to Solvency II.
Diggin's most recent role was head of actuarial strategy at Equitable Life. Prior to that he spent more than a decade at EY where he worked on a range of projects delivering innovative insurance solutions for his clients.
---
P+ – The Danish pension fund for academics, P+, has appointed Kåre Hahn Michelsen as its new CIO. The new pension fund – formed out of the recent merger of the lawyers' and economists' pension fund JØP and engineers' scheme DIP – said in a post on LinkedIn that Hahn Michelsen would take over responsibility for its DKK130bn (€17.4bn) investment portfolio from 1 May. He is replacing P+'s previous CIO Mikkel Svenstrup, who left the fund last November to become CIO for Denmark's biggest pension fund ATP. Hahn Michelsen will join P+ from his current role as senior deputy director at Danske Bank, where he has worked for nearly 16 years.
---
Capital Cranfield – The trusteeship provider has secured the services of Andrew Warwick-Thompson, a well-known figure in UK pensions, as a professional trustee. His past roles include executive director for regulatory policy at the Pensions Regulator and CEO of LGPS Central, an asset pool for eight Midlands-based local authority pension schemes with £45bn in assets between them. Warwick-Thompson is also the former trustee chair of the Mencap Pension Scheme.
---
Eaton Vance Management — Former Kirstein co-head of intelligence Henrik Hoffmann-Fischer has been appointed as the new business development director, responsible for the Nordic region, for Eaton Vance Management. The subsidiary of US investment management firm Eaton Vance said Hoffmann-Fischer would oversee existing and developing client relationships, and be responsible for the overall management of sales and new potential distribution opportunities in the region. He joins the company from his most recent role of head of sales for the Nordics at Union Bancaire Privée (UBP) in London, having worked for Nordic pensions and investment consultancy Kirstein prior to this. Eaton Vance said the appointment was part of its recent efforts to expand in Europe.
---
Best Practice Principles Group(BPPG) for Shareholder Voting Research – Stephen Davis has been appointed independent chair of the oversight committee for the group of proxy advisors that came up with best practice principles in response to a suggestion from the EU securities markets regulator. Davis's appointment follows publication of the BPPG's 2019 best practice principles for shareholder voting research analysis, which prescribe improved governance and oversight of the principles by an independent body. The Oversight Committee will provide an annual independent review of the monitoring of the principles and an annual independent review of the public reporting of each BPPG signatory.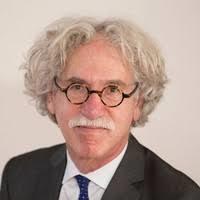 Davis is a co-founder of the International Corporate Governance Network and co-author of the United Nation's Principles for Responsible Investment. He is currently associate director and senior fellow in Harvard Law School's corporate governance programme and serves as a visiting professor in corporate governance at IAE Management School at Aix-Marseille University and co-chair of the Advisory Board of Hawkamah, the corporate governance institute in the United Arab Emirates.
---
AEW – The real estate asset manager has appointed Xavier de Saqui de Sannes as head of institutional asset management in France. He will be based in Paris and will report to Raphaël Brault, head of France - institutional division. De Sannes joins AEW with more than 30 years of experience having held positions at Invesco Real Estate as asset management director, DTZ Asset Management Immobilier as senior asset manager, and CapGemini Conseil as managing consultant. During his career de Sannes has led on both asset management initiatives whilst also advising senior management teams on acquisitions and financing.
In his new position, de Sannes will manage a team of 70 and will oversee the creation and implementation of business plans across the portfolio in France on behalf of AEW's institutional clients. This will include asset management, development, renovation, leasing and disposals, as well as sustainable development and asset valuation.
---
PFA — Jeppe Lindgaard, head of legal, alternative investments and real estate at Denmark's largest commercial pension fund PFA, is leaving the company. Peter Tind Larsen, head of alternative investments, told IPE the fund had now begun the process of finding someone to replace Lindgaard. He said Lindgaard had worked for the company for four and a half years, with his most recent role having begun after part of the legal team of PFA Asset Management was merged into its alternative investments department last summer. This organisational change was aimed at strengthening coordination within the private-market investments operation, according to Tind Larsen.
---
Danske Bank - Henrik Gade Jepsen, former CIO of ATP, has left his job as head of asset management at Denmark's Danske Bank, with effect today. The bank has hired internally to replace him, and Atilla Olesen has been named as his successor. Olesen has been head of institutional sales at Danske Bank, and will continue this role, the bank said. Gade Jepsen is leaving the bank after three and a half years in his job, Danske Bank said, but gave no reason for his departure. Berit Behring, head of Danske Bank's wealth management business, said: "I would like to thank Henrik for his contribution to creating a strong asset management organisation which has delivered strong results," adding that she wished him all the best in the future. In his new role, Olesen's main focus will be on further strengthening the commercial part of the business, the bank said.
---
Investment Company Institute (ICI) – Paul Schott Stevens, president and CEO, is to retire at the end of this year after leading the US asset management lobby group for more than 16 years, ICI has announced. It has engaged Russell Reynolds Associates to work with a select committee of the Institute's board of governors on a search to identify Stevens's successor in the coming year.
Stevens also served ICI in the capacity of its general counsel, from 1993 to 1997. As president and CEO, he led the association's efforts on a series of crucial issues, including the globalisation of fund investing, the response to the global financial crisis, and policy efforts to strengthen retirement savings.
"I am immensely proud of the Institute's many achievements during my time as its president and CEO," said Stevens. "Over these years, we have transformed ICI into a truly global organisation with world-renowned research and analytical capabilities that support our advocacy on behalf of funds and their shareholders. It has been a privilege for me to lead our talented and dedicated staff, and to work alongside so many outstanding leaders in our industry. Retiring from such rewarding work will be bittersweet, but I have every confidence that I will leave ICI in a very strong position for the next president."
---
BMO Global Asset Management – The firm has appointed David Page as a director in its UK institutional relationship management team. He will be responsible for managing relationships with pension fund, insurance and charity clients in UK and Ireland within the team.
Page has more than 20 years of experience in pensions investment, leading advice and management across defined benefit and defined contribution pension schemes. Most recently, he was client relationship director in Aviva Investor's institutional team, managing relationships with pension scheme and insurance clients investing across all asset classes, with a focus on LDI and ESG. He also worked at Aviva, where he was head of investments for the firm's pension schemes. Prior to this, Page held senior investment advisory roles at Aon and PwC.
Page will be based in London and will report to Greg Skinner, head of UK institutional and consultant relations at BMO GAM.
---
PTL – The independent trustee and governance services provider has announced the appointment of Dan Richards as a client director in its London office. Richard Butcher, managing director, said: "Dan is the second of the four new hires at client director level we announced we were looking for in November, and he joins us at a pivotal time. The demands on professional trustees are increasing, and PTL is committed to meeting these head on and raising governance standards across the industry."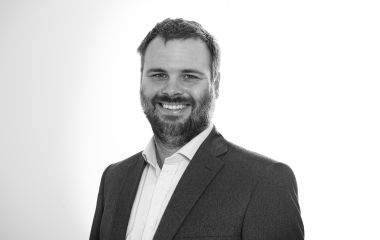 Richards added: "As pensions continue to make headlines in the news, and pressure from the regulator increases, it is great to be part of a team which is helping secure members' benefits through solid understanding, good governance, and practical decision making."
He brings over a decade of pensions experience to PTL, having worked with both corporate and trustee clients on a diverse range of schemes. He is a qualified actuary and has previously worked at Deloitte, Mercer and, most recently, LCP.
---
Nuveen – Radhika Shroff has been hired as a managing director to focus on impact investing in private equity, a new role. She will be tasked with identifying, executing and managing direct private equity investments in key areas such as inclusive growth and resource efficiency.
Shroff joins Nuveen from Accion Global Investments, where she served as deputy CIO and managed a portfolio of global equity investments in more than 20 financial services institutions and providers that support underserved populations in emerging markets. At Nuveen she will report to Nuveen's co-head of private markets impact investing, Rekha Unnithan.
---
Willis Towers Watson (WTW) – The consultancy has made two senior leadership changes, announcing Angel Hoover as its new head of Benelux, and Joris Wonders as head of talent and rewards (T&R) for Western Europe. Hoover is based in Amstelveen, the Netherlands, and takes up her new role with immediate effect, subject to regulatory approval, implementing the company's strategic vision and driving client satisfaction across the Benelux countries.
Hoover joined WTW 12 years ago and has enjoyed working in a range of leadership roles both in her native US and across the Western Europe region. She has a strong understanding of the Dutch market, having been based in Amstelveen for five years in her roles as head of talent and reward for Benelux, and head of talent advisory, data and software for western Europe. Her most recent role was as joint leader of T&R for Western Europe.
Wonders will be the sole head of T&R for western Europe, which is a business he formerly co-led with Hoover. Wonders has held a series of leadership roles in T&R, including Rewards Line of Business Leader for Western Europe, and EMEA Practice Leader for Rewards. A Dutch national, he has also worked with the company in roles in France, Germany, and the UK.
Anne Pullum, head of western Europe, said: "These are two key appointments of committed leaders who will help ensure our ongoing success in the region. The Benelux countries hold solid growth potential for our wide range of client solutions, particularly for large and complex multinationals, and we are delighted that Angel will lead our strategy in these markets."
---
Erste Asset Management – Oliver Röder has taken over as head of institutional sales at the Austrian asset manager, where he has been a director in Germany since 2016. His appointment brings the institutional sales team of Austria, Germany, and international under his direction, and he will also be in charge of managing and coordinating the according activities in central and eastern Europe.