DWS, Pictet, Amundi, Natixis, Edmond de Rothschild, Newton, IGG, AFII, Union Investment, Nuveen, SEI
Nuveen – Nick Moss has been appointed as head of nature based solutions within Nuveen's natural capital (NNC) arm.
Based in London, Moss will be responsible for driving NNC's nature based solutions investment strategy across farmland, forestry and ecological restoration, with a focus on reducing the environmental impact and carbon footprint of commercial production processes, as well as protecting existing and restoring damaged habitats.
Moss brings more than 15 years of experience in leading investment and technical advisory services across forestry, agriculture and climate finance. He will report into Skye Macpherson, global head of asset management.
Prior to joining Nuveen, Moss led the design and delivery of the AGRI3 strategy, an initiative of Rabobank and UNEP, aiming to mobilise $1bn in public and private investment in forest conservation and sustainable agriculture.
---
SEI – Ian Love has been named as head of the firm's asset management business for the UK, EMEA, and Asian regions following a strategic alignment of the company's resources to focus on investing in and executing its growth strategies.
Love now leads SEI's asset management strategy and oversees the institutional and intermediary businesses outside of North America. A 20-year SEI veteran with a long track record of success, he reports to Wayne Withrow, head of SEI's global asset management business.
---
La Française Real Estate Managers (REM) – The real estate asset management firm has hired Guillaume Gentina as head of European assets. He will oversee relations between the Paris-based home office and satellite offices in Frankfort and London.
Gentina joins the asset management division of the commercial property department of La Française, headed by Loïc Jardin, director of asset management.
Gentina has 20 years of experience in finance and real estate, intervening at every stage of the value chain. Prior to joining La Française REM, he was associate director of DTZ Investors France.
---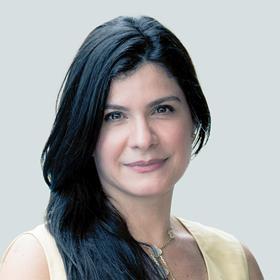 Newton Investment Management – The firm, part of BNY Mellon Investment Management, has hired Liliana Castillo Dearth to lead its emerging market and Asia equities team.
In her new role as head of emerging market and Asia equities, Dearth will report to chief investment officer of equities, John Porter.
Dearth has managed equity strategies for more than 20 years, most recently as portfolio manager at Wellington Management. There, she developed and managed emerging market equity portfolios, delivering differentiated outperformance by investing in sustainable, secular growth trends in those markets. Prior to Wellington, she spent 18 years at AllianceBernstein, progressing from research analyst through to lead portfolio manager of international and emerging markets portfolios.
---
Independent Governance Group (IGG) – The UK's provider of professional pensions trusteeship and governance services has appointed four new members to its team. Yogen Mauree and Kate Tollis join as trustee directors, alongside new trustee manager Peter Clarke and marketing manager Charlotte Bracken.
Mauree is an experienced investment risk professional, having joined from Signet Capital where he was head of risk management and prior to that head of risk at the British Steel Pension Fund. With a focus on equities and fixed income, He has spent a good deal of his career supporting asset managers and owners with sustainable allocations, marking him out as a specialist in pension funds, banking and alternative investments.
With more than 25 years of trustee experience, Tollis joins IGG from Brightwell where she was head of scheme governance and secretariat, with a specific focus on the BT Pension Scheme, one of the UK's largest private sector pension schemes. Prior to this, she spent more than 20 years working for two British Airways defined benefit pension schemes where she was head of trustee governance and secretariat.
Mauree and Tollis are joined by new trustee manager Clarke who joins from Barnett Waddingham, having previously worked for Carillion and Punter Southall.
Bracken joins the marketing and business development team as a marketing manager. As an experienced marketing and client relationship specialist, her experience includes almost 10 years with pensions law firm Sackers.
The appointments build on the 27% headcount growth which IGG recorded in the first half of its 2023/24 financial year.
---
Union Investment – Carola Schroeder will take over the helm of Union Investment's Frankfurt-based portfolio management segment on 1 February 2024.
Schroeder will lead a 311-strong fund management team and will oversee the strategy for investments in liquid assets of around €316bn. She succeeds Andreas Köster, who left Union Investment with effect from 31 December 2022.
From 2018, Schroeder was a member of the board of managing directors at Barmenia Versicherungen in Wuppertal, where her responsibilities included investments, health insurance performance, claims, and human resources. From 2014 to 2018, she was head of division for investment management at VPV Lebensversicherungs-AG in Stuttgart.
In previous roles in Cologne, Schroeder was director of risk insurance at KPMG from 2011 to 2013, head of department for asset allocation and asset liability management at Gothaer Asset Management AG from 2006 to 2011 and senior specialist for asset liability management at Gen Re Capital GmbH (Kölnische Rück) from 1999 to 2005.
---
Anthropocene Fixed Income Institute (AFII) – The research organisation empowering fixed income investors to drive the climate transition has appointed Umang Vithlani as research director, based in London.
Vithlani has been in the credit markets for more than 20 years, managing largely investment grade portfolios. He was head of credit and senior portfolio manager at Fideuram Asset Management in Ireland for nearly a decade. Previously a senior credit hedge fund manager at Aviva Investors, he held credit strategy and derivatives roles at ING, Calypso Technology and TD. Securities.
---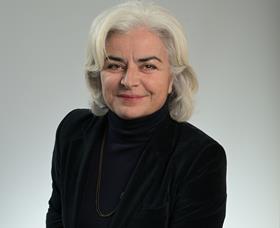 Edmond de Rothschild – Nathalie Wallace joins as chief sustainability officer. She will oversee all of the group's sustainable initiatives, both in asset management and private banking. She will also use her vision and experience to further develop the strategic ESG focus of our investment house.
Wallace will be responsible for continuing the in-depth work on ESG already begun several decades ago within the group. She will collaborate closely with the firm's investment teams to ensure it meets its clients' sustainability objectives. Wallace will build on Edmond de Rothschild's commitment to supporting positive changes that shape society, the quality of the conviction-based investment offering and the group's action-oriented approach.
As part of the recent commitment to the Net Zero Asset Managers Initiative, she will be a driving force in achieving the goal of net zero greenhouse gas emissions by 2050. Based in Paris, Wallace reports to Cynthia Tobiano, deputy CEO group, and Christophe Caspar, global CEO Edmond de Rothschild Asset Management.
---
Natixis Investment Managers – The asset manager has named Laura Kaliszewski as global head of client sustainable investing. In this new role, Kaliszewski will lead a team supporting clients in their sustainable investing goals, leveraging the resources of Natixis IM and its investment managers' expertise. She reports to Fabrice Chemouny, head of international distribution, and David Giunta, chief executive officer for the US.
Kaliszewski joined Natixis IM in 2020 and served as head of sustainable investment solutions. She has more than 15 years of experience in sustainable and impact investing, portfolio management, credit, and risk with firms including Moody's, BlueOrchard, Deutsche Bank and JPMorgan, as well as within international development organisations such as the World Bank and the International Finance Corporation.
---
Amundi – Benoit Sorel has joined Amundi as global head of ETF, indexing and smart beta business line.
Prior to joining Amundi, Sorel was a managing director at BlackRock, responsible for leading the EMEA product and distribution strategy for ETFs and index investing, based in London since 2018. Before this, he was heading sales for ETFs and index investing for France, Belgium, Luxembourg and Monaco at BlackRock (2011-2018).
Additionally, the firm appointed Eddy Wong as CEO Asia. He becomes a member of Amundi's executive committee. In his role, Wong will lead Amundi's operations in North and South Asia as well as the firm's joint ventures in mainland China.
Prior to joining Amundi, Wong was CEO of JPMorgan Asset Management China, driving the unification of the China business and overseeing its business strategy across different functions.
Xiaofeng Zhong, currently chair of Greater China, was appointed vice chair of Asia. He has been chair of Amundi Greater China since 2020. He joined Amundi Hong Kong Limited in 2011 as deputy CEO, sales and marketing, and was then appointed CEO, North Asia in 2012.
Prior to joining Amundi, Zhong worked at Groupe Crédit Agricole, holding various positions in France and Greater China mainly within the investment banking arm.
---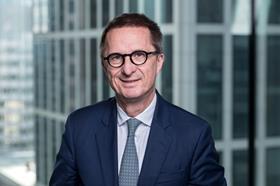 DWS Group – The supervisory board of DWS Group decided to recommend Oliver Behrens for election to the board at its annual general meeting on 6 June 2024. It is intended that the supervisory board elects him as its new chair immediately thereafter. He will succeed Karl von Rohr, who in April 2023 informed the company about his intention to step down as chair after five years of duty.
The supervisory board also recommends James von Moltke for election to the supervisory board at the 2024 AGM. Von Moltke, president and chief financial officer of Deutsche Bank AG with responsibility for the asset management business segment in Deutsche Bank's management board, is recommended to join as ordinary member of the supervisory board.
Behrens has more than 40 years of experience in the asset management and banking sectors. Since 2015, he has served as CEO of Morgan Stanley Bank Germany and Austria, and in 2017 took over additional responsibility as CEO of Morgan Stanley Europe SE and Morgan Stanley Europe Holdings SE. Prior to this, he worked nine years for Deka-Bank, where he ultimately served as deputy CEO.
---
Pictet Alternative Advisors (PAA) – The alternative investment specialist of the Pictet Group has appointed Trudi Usher Boardman as head of hedge funds.
Through this appointment, Boardman will lead PAA's team of 12 investment professionals and hedge fund experts managing €7bn of assets in single and multi-manager hedge fund strategies. Based in Geneva, she will report to Elif Aktuğ, managing partner at Pictet Group and CEO of PAA.
Boardman joins from Cambridge Associates, where she was previously responsible for discretionary and non-discretionary client portfolio relationships and acted as CIO and specialist investment director across hedge funds, private credit and total portfolios. Prior to this role, she worked as a senior research analyst and portfolio manager at Partners Advisers SA and at Morgan Stanley, where she covered global hedge fund clients and European institutional investors.