Smart Pension, EFRAG, KENFO, Federated Hermes, Aegon AM, Finanstilsynet, London CIV, Hymans Robertson, Equitix, PGIM Fixed Income, Neuberger Berman, PineBridge Investments, Capital Group, RPMI Railpen, Sarasin
Smart Pension – Jamie Fiveash has been named UK chief executive officer of Smart, the global platform provider behind Smart Pension Master Trust.
He has been with Smart as its chief operating officer since 2017, having previously been at B&CE, the providers of The People's Pension. His appointment to UK CEO comes after co-founders Andrew Evans and Will Wynne recently took on the roles of group CEO and group managing director, respectively. Fiveash has also previously been a non-executive director of the Pensions & Lifetime Savings Association board.
Evans said: " As an expert on the UK pensions market, we are confident that Jamie will lead our home country successfully through its continued period of growth and secure a significant proportion of the UK workplace pensions market onto the Smart Platform."
Smart Pension has nearly £1bn (€1.1bn) in assets under management. Legal & General Investment Management, J.P. Morgan, Link Group, Natixis Investment Managers and Barclays are all investors in Smart.
---
EFRAG – The members and chair of a task force that will carry out preparatory work on possible EU non-financial reporting standards have been appointed, the European Financial Reporting Advisory Group announced this week.
The European Lab Steering Group, which appointed the individuals, said that, as per requirements from the European Commission, the project task force had "a balanced representation of a broad range of stakeholders with a legitimate interest in non-financial information, spanning the public sector, the private sector, SMEs and civil society from across the EU".
Patrick de Cambourg, honorary chair of Mazars and president of ANC, the French accounting standards board, has been named chair of the group. He described the taskforce's objective as "aligned with my personal strong conviction that it is critical that non-financial information be reaching the same level of robustness and quality as financial information, to create coherence and consistency in corporate reporting, to ensure the full success of the sustainable finance agenda of the European Commission, and to stimulate global evolution, with the European Union being one of the leaders in this crucial field".
The taskforce has more than 30 members. There is no stakeholder category specifically for institutional investors or asset owners but individuals who could be seen as representative of that group include Ron Gruijters, sustainability policy officer at Eumedion, the Dutch group representing the interests of institutional investors in the field of corporate governance and sustainability. The entire membership of the task force can be seen here.
---
KENFO – Germany's nuclear waste management fund, has appointed Birgit Steintjes as the new head of finance/controlling, effective 1 August. Prior to joining KENFO, Steintjes served at INTECH, KPMG, and Bankhaus Lampe.
Verena Kempe, co-head, private equity at Feri Trust, will also soon join KENFO as its new head of investment management with a focus on illiquid investments.
The fund is also planning to appoint a new expert for sustainability and communication on 1 October and is looking to fill the position of chief operating officer following Victor Moftakhar's decision not to extend his contract.
---
Federated Hermes – The international business of Federated Hermes has hired Kate Hillyar as UK business development director who will joint his month. Hillyar will report to Clive Selman, head of UK distribution, who heads up a team of 14 focused on wholesale, institutional and consultant relations distribution channels.
Based in London, Hillyar will focus on the UK institutional channel, helping drive new business and raise third party assets across the firm's full range of institutional investment capabilities. This newly-created role demonstrates Federated Hermes' commitment to offering responsible investment solutions in line with the growing interests of this client base, as driving forces such as the global pandemic and more stringent regulation across Europe have led to institutional investors reassessing how they allocate their capital.
Hillyar joins from Aberdeen Standard Investments where she was transferred from the Australian office in 2019 to help drive the UK institutional sales business. Her deep knowledge of ESG and SRI, public and private market strategies in Australia, coupled with the work she has done in the UK market, shows strong alignment to the core values of Federated Hermes.
Hillyar has a wealth of experience working with institutional clients, insurance and consultant firms as well as expertise in launching new strategies. She joined Standard Life Investments in 2016 as an institutional business development director in Sydney and was responsible for Australia and New Zealand institutional sales.
Prior to her career at Aberdeen Standard Investments, she held roles at several Australian asset management and owner firms, including Macquarie Group, Credit Suisse, Nab Asset Management and NGS Super, specialising in institutional sales.
---
Aegon Asset Management – The asset manager has strengthened its DACH sales team with the appointment of Frank Weber as institutional sales manager. Based in Aegon AM's Frankfurt office, Weber will report to Sven Becker, head of DACH and southern Europe.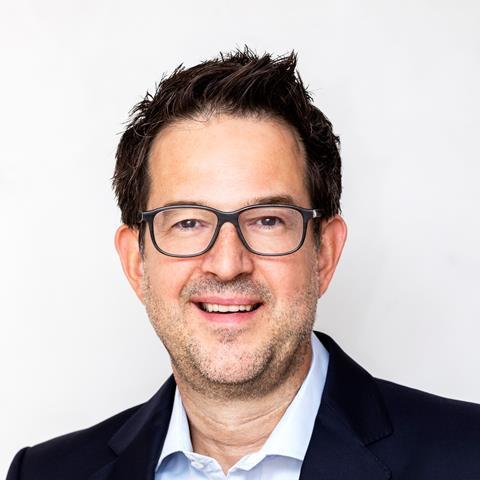 In this new role for the business, Weber will be responsible for managing and building relationships with institutional clients throughout Germany, Austria and Switzerland. His key focus will be on clients looking for liability-driven investing (LDI) solutions, including insurance companies and pension funds.
Weber has more than 20 years of experience in financial services distribution. He joins Aegon AM from Barclays where he was director, insurance & pension solutions for 10 years. His role at Barclays was within the firm's fixed income solutions team, where he worked with German insurance companies and pension funds.
Before Barclays, Weber was director, insurance sales for NATIXIS Zweigniederlassung Deutschland (Natixis) where he was responsible for building relationships with German and Austrian insurance companies and pension funds, promoting the firm's full product range. He has also had sales roles at ABN AMRO Global Markets and DZ Bank.
Elsewhere, Mary Kerrigan was appointed to Aegon AM's UK board as non-executive director. She joined the board's four existing members – David Watson, Bas NieuweWeme, Stephen Jones and Jane Daniel – on 7 September providing independent oversight, advice, support and scrutiny.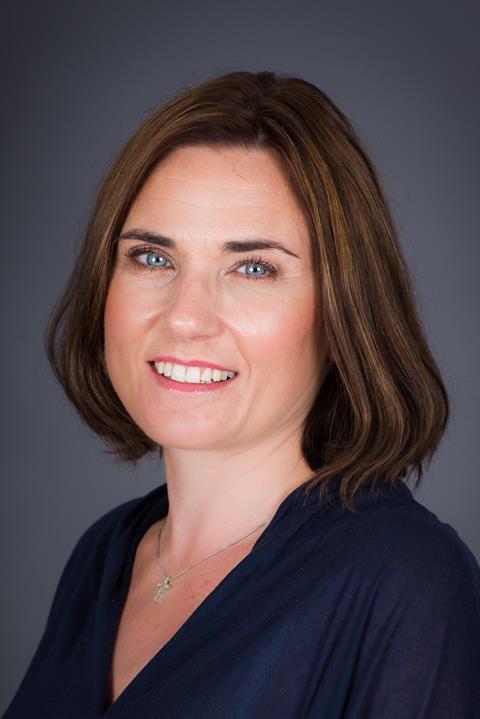 Kerrigan brings a wealth of expertise, having held both senior management positions and non-executive directorships with several prestigious financial services companies. These include partner and senior investment consultant at Willis Towers Watson, where she advised large UK and international institutional investors on risk management, asset allocation and investment management strategy.
She joins the business as it moves into the next phase of its development with the retirement of the Kames Capital brand and move to the single global Aegon Asset Management brand.
Kerrigan's current directorship roles include non-executive director of Just Retirement & Partnership Life Assurance, the insurance subsidiaries of Just Group plc, where she is chair of the firm's investment committee. She is also non-executive director and chair of the risk committee of New Ireland Assurance Company, Ireland's only bancassurer.
Additionally, she is a member of the independent governance committee at Prudential Assurance Company UK. She is also a trustee at the London Irish Centre charity, which provides welfare services and promotes Irish arts and culture in London.
Kerrigan replaced Arnab Banerji, as he completed nine years as a non-executive board member.
---
Danish FSA (Finanstilsynet) – Denmark's minister of business and industry Simon Kollerup has appointed four new members to the supervisory board of the Danish FSA, including Paul Brüniche-Olsen, former chief executive officer of the Danish teachers' pension fund Lærernes Pension. Brüniche-Olsen left the pension fund a year ago after nearly 25 years as CEO.
The other new FSA board members appointed are Ken Lamdahl Bechmann, professor in the department of finance at Copenhagen Business School; Thomas Elholm, professor within the University of Copenhagen's faculty of law, and Troels Oerting Jorgensen, chair of the advisory board of the World Economic Forum's Centre for Cybersecurity. The FSA's board now consists of nine members, including chair Nina Dietz Legind.
---
London CIV – The asset pooling vehicle for local authority pension funds is looking to hire a senior ESG analyst/responsible investment manager, according to a post on LinkedIn. It said the new role was "critical", with a remit to support the head of responsible investment by analysing and reporting on the environmental and social impacts associated with London CIV's funds.
It also said the role would be suited to an experienced ESG analyst "with a genuine interest in the impact of ESG risk factors on portfolio performance".
---
First State Investments (FSI) – First State has named Gary Cotton as managing director, UK. In this role, Cotton will be responsible for the day-to-day management of the firm's business in the UK, subject to regulatory approval, and will join the boards of FSI UK.
Cotton, who joins 14 September and reports to Chris Turpin, regional managing director, EMEA, will replace Turpin, who was appointed global director of corporate development in May 2020 and who continues in his current role.
Cotton joins from M&G Investments where he spent 23 years, most recently as chief operating officer of M&G Limited from 2017-2019. In this role, he was responsible for the firm's operational management and was a member of the M&G management committee and chair of the dealing management and operations and technology committees.
---
Hymans Robertson – The consultancy has appointed Simon Mortimer to the new role of chief digital officer (CDO) marking a commitment by the pensions and financial services consultancy to grow and enhance its digital impact.
Mortimer joins The Body Shop, where he was vice president of digital covering the US and Canada, based in New York. Prior to this he worked in Australia and the UK where he specialised in digital strategy and delivery in roles working for firms such as Bupa, RSA and Saga.
Shireen Anisuddin, managing partner at Hymans Robertson, said: "We've created this new role as a commitment to putting digital capabilities at the heart of what we do for our clients."
He said Mortimer will work alongside the firm's head of markets, the management board and the digital community "to harness the full potential of our data, tools, systems and technology capabilities".
"We aim to transform the digital impact that we have on the markets in which we operate and this appointment will enable us to do this. We want to offer our clients efficient digital solutions that could previously have been seen as impossible," Anisuddin added.
---
Equitix – Larissa Benbow, formerly head of fixed income at the local authority pension pooling vehicle London CIV, is now a director at infrastructure specialist Equitix, according to her LinkedIn profile.
She worked at London CIV from June 2017 to February this year, having previously worked at AustralianSuper as senior manager, portfolio construction. Other past experience includes heading the managing of the investments for the HBOS final salary pension scheme.
Equitix is a UK investor, developer and fund manager of core infrastructure assets in the UK and Europe.
---
PGIM Fixed Income – The global asset manager, which has $920bn (€446bn) in assets under management, has hired Eugenia Unanyants-Jackson into the newly created role of head of environmental, social & governance (ESG) research, effective immediately. Unanyants-Jackson is based in London and will report to Rich Greenwood, head of credit and head of PGIM FIxed Income's London office.
ESG considerations are fully integrated into all PGIM Fixed Income's investment processes. All securities that the firm invests in across all portfolios are fully analysed with respect to ESG factors utilising PGIM Fixed Income's proprietary ESG rating framework — with ratings assigned for every issuer.
Unanyants-Jackson is responsible for managing further strategic integration of ESG research across all elements of PGIM Fixed Income. She will co-chair the ESG committee that is tasked with governing PGIM Fixed Income's ESG approach, alongside existing co-chair Temple Houston, head of global investment grade credit research.
Unanyants-Jackson joins from Allianz Global Investors where she was the global head of ESG research since 2016, leading on the implementation of ESG integration across fundamental equity and fixed income strategies. Prior to this she was a director of governance and sustainable investment at BMO GAM (formerly F&C Investments).
---
Neuberger Berman – Kaveh Samie has been named as executive chair and head of Middle East and North Africa at the firm effective immediately. Based in Dubai, Samie will oversee client coverage across the region.
Prior to joining Neuberger Berman, Samie spent almost nine years at KKR, most recently as CEO and head of Middle East, North Africa and new markets. Previously he held senior roles at firms including HSBC and Citigroup, and has more than 30 years of experience in financial services in the region.
Samie takes over from Jahangir Aka who, after 12 and a half years in the region, is moving back to London into a role focused on official institutions more broadly, and will work closely with Samie and the team in Dubai to ensure a smooth transition.
Dik van Lomwel, head of EMEA and Latin America at Neuberger Berman, said: "As our client footprint continues to grow in the Middle East, local leadership and deep knowledge of the regional investment landscape continues to be important to our clients. Kaveh brings with him 34 years' experience working with some of the largest and most sophisticated institutions in region and we are delighted to welcome him to the firm."
---
PineBridge Investments – The asset management firm has appointed Brian McCarthy as chief risk officer, Europe. He joins PineBridge Investments Ireland and will oversee all aspects of risk management in Europe. He will ensure the effective operation of the firm's risk management infrastructure, covering PineBridge Funds – UCITS and AIFs, across fixed income, equities, multi-asset and private market/alternatives – as well as oversight of the firm's operational risk management.
McCarthy is based in PineBridge's Dublin office, and will report to Tracie Ahern, chief financial officer and chief risk officer. He will also assume the role of the designated person for fund risk oversight in the Irish Management Company and will have a local reporting line to Mick Sweeney, CEO of PineBridge Investments Ireland, who has overall responsibility for the Irish Management Company.
Before joining PineBridge, McCarthy was chief risk officer at Ashmore Investment Management Ireland, where he was responsible for building and maintaining the firm's risk management infrastructure. Prior to this he worked for the Irish National Treasury Management Agency as senior risk manager. He has also held roles at the Bank of Ireland Group, Bank of Ireland Asset Management and BNP Paribas.
---
Capital Group – The asset manager, which holds more than $1.9trn in assets under management, has appointed Alexandra Haggard in the newly created position of head of product and investment services for Europe and Asia. She is based in London and reports to Guy Henriques, head of Europe and Asia client group.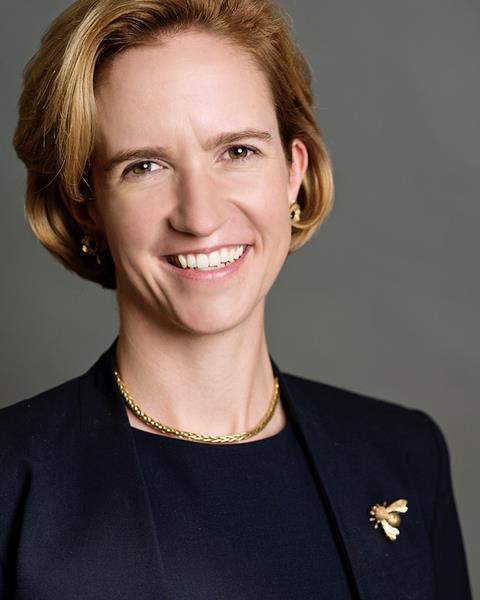 Haggard will oversee the strategy and expansion of Capital Group's investment services in Europe and Asia. She will lead a team of product specialists who support the business with product development and investment expertise across the firm's range of equity, fixed income and multi-asset funds for Capital Group's clients in Europe and Asia.
This will also include the build out of its solutions business to provide multi-asset portfolio solutions to meet investor needs and the growth of the client analytics group to deliver thought leadership on key portfolio construction topics.
Haggard joins Capital Group from BlackRock, where she was the global head of equity product and the EMEA head of strategic pricing. Prior to this role she was CEO of Stamford Associates, a UK consultant, and managing director for product and marketing for EMEA at Russell Investments. She is also a founding member of the Diversity Project and a member of the Chartered Financial Analyst UK's Advisory Council.
---
RPMI Railpen – The firm that manages £30bn of assets on behalf of the railway pension schemes has appointed Martin Hunter as a pensions policy actuary. He will report to Warwick Mason, pensions policy director.
Hunter joins Railpen from XPS Pensions Group, the listed pensions consultancy, where he has worked for the past 16 years after graduating from Oxford University. He qualified as an actuary in 2008. He has focused on corporate and transaction advisory work involving defined benefit pension schemes and, as a partner at XPS, built up a client base that included some 25 employers with sections in the Railways Pension Scheme (RPS).
At Railpen Hunter will be responsible for ensuring the trustee board and its committees can agree with employers' integrated funding solutions. He will also support the strategic development of the fiduciary team, led by Mads Gosvig, chief fiduciary officer.
Gosvig said: "Martin is widely respected in his field and is a great addition to the team. He brings a wealth of highly relevant experience in railway pension schemes, particularly from an employer's perspective, which will allow him to hit the ground running."
Hunter added: "Over the years I have gained some understanding of the RPS and its unique characteristics, and the market-leading integrated funding strategy the trustee has developed to achieve its objective of paying members' pensions securely, affordably and sustainably.
"I admire Railpen's and the trustee's commitment to the continuing provision of defined benefit pensions and I am looking forward to working with them to further evolve their funding strategy, in the face of challenging economic conditions and changes to the regulatory environment, to ensure that defined benefit pensions continue to provide the best possible outcome for the members of the railway pension schemes."
---
Sarasin & Partners – The global thematic investment manager with £15.4bn invested on behalf of charities, private clients and institutions, has hired Matt Pumo as head of institutional. Pumo, who is tasked to grow the group's presence in the UK and explore global opportunities, has two decades of experience in the institutional space – particularly in the global consultant channel and the top end of the UK pension funds market.
Pumo joins from Newton Investment Management, where he was head of UK institutional business development for the past four years. Having started his career in 1994, he spent the last two decades developing key relationships primarily across pension funds and investment consultants. Prior to working at Newton, he held roles at Neuberger Berman, Gartmore Investment Management and Liontrust Asset Management.
Looking for IPE's latest magazine? Read the digital edition here.