Secoria, Mercer, AllianzGI, LV, Elo, PFA Pension, BNP Paribas Asset Management, AP1, ECB, Invesco, Principal Global Investors, PineBridge Investments
Swedish premium pension inquiry – Mats Langensjö and Maria Strömqvist, partners at Swedish consultancy Secoria, have been appointed to the state inquiry into a procured funds marketplace for the premium pension (Utredningen om ett upphandlat fondtorg för premiepension) as the state committee adds more experts following the recent departure of others.
Claes Green, associate director at Secoria partner firm Arkwright has also been appointed to the inquiry, along with Henrik Danielson, manager at Capgemini Invent, and Marie Evander of Vigeco Finanskonsult.
The five new appointees join Majdi Chammas and Tina Rönnholm, who lead AP1's external partnerships and innovation operation, who started working in the inquiry on 19 February, alongside seven other newcomers.
In the recent reshuffle of the committee of experts, 20 people stepped down on 1 March, including Stefan Lundbergh, director of Cardano Insights, AP7's Ingrid Albinsson and Johan Florén – the pension fund's CIO and head of communications and ESG, respectively.
---
Mercer – The consultancy has named Jo Holden as its global head of investment research, effective immediately. She succeeds Deb Clarke, who has held this role for the past eight years.
Mercer's Global Investment Research team develops forward-looking insights that help clients to identify global innovations that can address their local needs to impact outcomes. The team's dedicated asset class specialists support this work across a broad range of clients and asset classes from traditional core products to other absolute return strategies including liquid alternatives, multi-asset, currency, and private markets among others.
"Jo is an established, well-regarded leader with many years of experience providing exceptional guidance and solutions to our clients," said Rich Nuzum, president, Investments & Retirement at Mercer. "Our globally coordinated research is core to our investment proposition so we are delighted to have Jo build on the outstanding work that Deb has done leading our research teams in identifying promising investment opportunities for our clients."
In her new role, Holden is responsible for Mercer's manager and strategic research, overseeing a group of more than 100 asset-class specialists across liquid alternatives, fixed income and equities. She also now manages the teams responsible for strategic asset allocation, dynamic asset allocation, strategic research and responsible investing. Under her leadership, these teams work together to support Mercer's full range of client solutions, from digital delivery of research to traditional investment consulting advice to discretionary investment solutions.
Holden was previously CIO for Mercer's UK Investments & Retirement business and European strategic director of research, a role in which she was responsible for ensuring Mercer's diverse client base in the UK and Europe received the best of Mercer's global research. She has worked for Mercer for the past 19 years, during which time she has overseen some of Mercer's largest client relationships in the UK. Holden will report to Nuzum.
Clarke will retire from Mercer at the end of June and in the interim will serve as global research chair, providing transition support to Holden.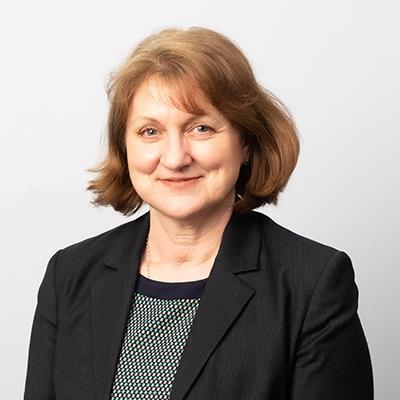 Additionally, Dianne Day has been appointed as an Independent Trustee Services (ITS) representative to the Mercer Master Trust board. In her role, Day will be joining the administration and communications committee, working alongside the committee lead, Lisa Mundy.
Day joined ITS in 2015 and has 14 years of experience as a pension trustee. An experienced defined contribution (DC) governance specialist, she serves as an independent chair and member on a range of boards and committees, including master trusts, single employer schemes and independent governance committees.
Prior to starting a career in trusteeship, she held several senior positions in investment management, including chief investment officer and general manager for NRMA, Australia's largest member organisation.
---
Allianz Global Investors (AllianzGI) – The asset manager has reshaped the structure of its global sustainable investment team under the leadership of Matt Christensen, global head of sustainable and impact investing, as well as growing it with two external hires.
Thomas Roulland will head a newly-created sustainability methodologies and analytics team, which will also oversee AllianzGI's ESG integration efforts, ESG scoring method and develop the firm's data set for the climate strategy. Roulland will be joined by Julien Betrand as an ESG analyst for methodologies and analytics. Both join from AXA Investment Managers.
The second pillar of the revised structure is a new sustainability research and stewardship team, which will be led by Mark Wade, who was previously co-director of research credit. Antje Stobbe has been promoted to head of stewardship while Isabel Reuss continues as head of the sustainability research team.
The third pillar is a newly-created sustainable investment office, which will be responsible for shaping AllianzGI's overall sustainable investment strategy and policies, sustainable product strategy and the coordination of cross-functional sustainability topics across the firm. The team will be headed by Nina Hodzic, who was promoted to the role from director, ESG integration and solutions.
---
Pension Fund of Commerce (LV) – Guðrún Hafsteinsdóttir has been elected as chair of Iceland's second largest pension fund, LV, the Pension Fund of Commerce (Lífeyrissjóður verzlunarmanna), at the fund's annual general meeting in Reykjavík on 24 March.
She is taking over the role from Stefán Sveinbjörnsson, who is now becoming the pension fund's vice chair. Hafsteinsdóttir, who is chair of the National Association of Pension Funds (Landssamtök lífeyrissjóða) and also marketing manager of ice cream firm Kjörís, previously served as LV's chair from 2016 to 2018.
---
Elo – Finland's third largest pension insurance company Elo announced it is appointing Jukka Ruuska as a new deputy member of its board of directors. The firm, whose chief executive officer Satu Huber left suddenly in the middle of March amid an ongoing investigation by the Finnish FSA, said Ruuska would replace Esa Neuvonen for the remainder of the latter's term until 31 December 2022.
Ruuska is CEO of Helsinki-headquartered business and consumer information company Enento Group.
---
PFA Pension - Pia Bastrup, portfolio manager at Denmark's PFA Pension, and head of the pension provider's US real estate activities, has announced she is leaving the firm to go to labour-market pensions firm PenSam.
In a post on LinkedIn, Bastrup said she would start a new job as chief portfolio strategist within PenSam's alternative investment team after the Easter break. She has worked as part of PFA Pension's global real estate team since August 2017, having previously worked for Danish export credit agency Eksport Kredit Fonden for nearly 10 years, in various senior roles.
---
BNP Paribas Asset Management – Kristina Ilar has been appointed as the firm's client relationship manager in its Stockholm office. She joined on 22 March and reports to Morten Bentsen, head of distribution for the Nordics.
In her new role, Ilar will focus on developing BNPP AM's client base, as well as strengthening relationships with existing clients, as it continues to establish itself as the leading provider of sustainable investment solutions in the Nordic region.
Ilar was previously an executive director at UBS Asset Management, where she headed the Stockholm-based client coverage team, with direct responsibility for institutional clients in the Nordic region. Prior to this she held senior sales roles at Northern Trust Asset Management, Morgan Stanley Investment Management and Gartmore Investment Management, having begun her career at Skandia.
---
AP1/European Central Bank - Kristin Magnusson Bernard, chief executive officer of Swedish state pensions buffer fund AP1, has become a member of the European Central Bank's (ECB) Financial Stability Contact Group (FSCG) – a forum for discussing issues related to the financial stability of the euro area, which is chaired by ECB vice president Luis de Guindos.
---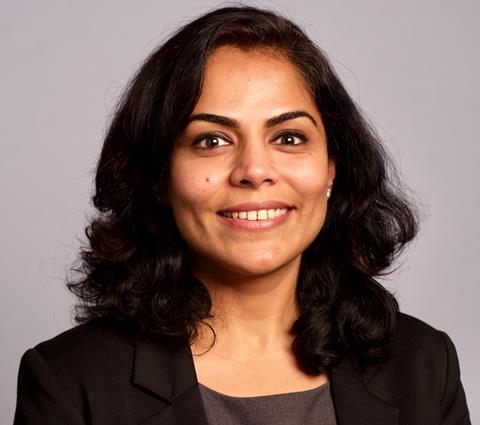 Invesco – Devvya Sharma has been named EMEA diversity and inclusion manager. She will be a key member of the EMEA HR senior leadership team, working closely with global D&I leaders, the global HR team and the senior EMEA executive team.
She joins from the CFA Institute, which she joined in 2011 to manage its Investment Foundations Program. Her role changed in 2018, when she began managing the Institute's external inclusion and diversity efforts.
In 2020 Invesco EMEA signed up to the Race at Work Charter, committed to the '100 Black Interns' programme and lent its voice to the #TalkAboutBlack and #IAm social media campaigns. In 2021, Invesco has sponsored and will participate in City Hive's Cross-Company Mentoring Scheme, which aims to achieve a more balanced asset management industry. This will run alongside Invesco's new mentoring scheme, the Mentorium.
---
Principal Global Investors – Åsa Norrie has been appointed regional chief executive officer and head of distribution for Principal's European asset management business. She joins Principal from Aberdeen Standard Investments (ASI) where she spent 15 years, most recently as head of global strategic alliances.
Her appointment follows the decision of Timothy Stumpff, CEO of Principal Global Investors Europe, and Nick Lyster, International head of Wealth Advisory Services, to retire from the firm early this year. Her appointment as CEO is subject to regulatory approval.
---
PineBridge Investments – Kate Faraday has been appointed global head of corporate responsibility, a newly created role.
She will oversee PineBridge's corporate responsibility strategy and execution of key initiatives with continued focus on furthering development on environmental, social, and governance principles into PineBridge's investment process. The role is also about PineBridge's practices as a a "responsible corporate citizen".
Faraday joined Pinebridge in 2007 from Merrill Lynch.
In this newly created role, Ms. Faraday will report directly to PineBridge's CEO, Greg Ehret. Her primary responsibilities will be to work closely with PineBridge's Corporate Responsibility Steering Committee, which oversees the firm's subcommittees. Those subcommittees are dedicated to ESG Investment, Diversity & Inclusion, Stewardship and Company Responsibility. Ms. Faraday will play an active role in each of these functions, ensuring alignment, collaboration and sharing of best practices across PineBridge.
Looking for IPE's latest magazine? Read the digital edition here.