Standard Life, iM Global Partner, Aon, 3173 Limited, Bfinance, Carmignac, LCP, PIMCO, Muzinich, XPS, Impax, Blue Sky Group, ABP, APK, BVK
Aargauische Pensionskasse (APK) – The Swiss pension fund for the employees of the Aargau canton, with assets under management of close to CHF12bn (€12.2bn), is looking for a new chief investment officer. The current head of asset management, David Engel, is leaving APK this summer.
APK's next CIO will also be a member of the pension fund's executive board. The new CIO will be responsible for asset management, the fund's overall investment process, including conducting periodic asset and liability management (ALM) studies, implementing its investment strategy looking at different asset classes, defining investment guidelines, tendering mandates, due diligence and monitoring of asset managers mandates, risk and liquidity management and further development of the pension fund's sustainability strategy.
As a member of the management board, the CIO will also be responsible for implementing the guiding principles and strategy, contributing to the growth of APK beyond investments.
The pension fund has adjusted its investment process and strategy in recent years, but there is still room for further progress and the development and expansion of its investment team, it said.
APK requires candidates for the job to have a university degree in business administration, economics or finance, and further training in the field of portfolio management, in addition to several years of professional and managerial experience in institutional asset management.
---
Impax Asset Management – The specialist asset manager has appointed Shahbano Soomro as deputy head of policy and advocacy.
In this newly-created role, Soomro will help provide Impax's investment team with policy insights to inform their stock selection and portfolio construction and will support the development of the company's public advocacy activities. Based in London, she will report to Chris Dodwell, head of policy and advocacy.
Soomro has significant experience working with public and private sector organisations on the transition to a more sustainable economy, supporting the development of net-zero scenarios and investment plans to mobilise private capital in strategic sectors and technologies. She joins Impax from Vivid Economics, part of McKinsey & Co, where she advised financial institutions on the design and implementation of sustainability strategies and products. She also helped to identify sustainable investment opportunities and assess the climate and social impact of clients.
---
Bfinance – The independent investment consultancy has announced two new senior hires following the firm's recent management buyout.
Olivier Cassin returns to the firm in the newly-created role of head of investments and research, having previously worked at Bfinance from 2000 to 2014. He joins from BNY Mellon, where he was head of EMEA client solutions and previously managed the UK and European institutional sales team.
In the new position, Cassin – who is based in the firm's London office – will head all research activities globally, including manager selection across all asset classes, portfolio design, ESG advisory, risk analytics, monitoring and fee benchmarking. As well as overseeing the delivery and quality of the firm's existing services, Cassin will also focus on new product innovation and supporting business development for next phase of the firm's growth.
Meanwhile, the Bfinance US client consulting team is strengthened with the Chicago-based appointment of David Ness as senior director. He brings more than 20 years of experience in investment management and financial services, most recently as head of institutional investments at Crescent Grove Advisors.
North America (US and Canada) has been a key growth area for Bfinance in recent years: revenues relating to North American clients have increased by more than 300% since 2018, while the number of client engagements in this region has risen by 150%. Before joining Bfinance, Ness launched the institutional business line for Crescent Grove Advisors and has held a variety of senior investment roles within BMO Global Asset Management and M&I Investment Management Corp.
These two appointments are among several strategically significant hires for Bfinance as the firm embarks on its next phase of growth following a management buyout supported by Beach Point Capital Management. Staffing levels have expanded steadily through recent years, with particularly marked increases in technology (where headcount has quadrupled since 2020), portfolio solutions and private markets.
---
Bayerische Versorgungskammer (BVK) – Germany's largest pension fund with €107.3bn in total assets is looking to hire a real estate investment manager for the DACH region. The investment manager will be responsible for conducting real estate transactions in Germany, coordinating and processing of economic, technical and legal due diligence, management of mandates, joint ventures and club deals in German-speaking countries.
The new manager will also be responsible for reviewing investment proposals from funds' asset managers, holding investment committee meetings and supporting manager selection processes. Candidates can apply for the position until 19 March.
---
Carmignac Gestion – The French asset manager has confirmed a trio of appointments within its fund management team, strengthening its cross-asset and fixed-income propositions.
Christophe Moulin joined Carmignac as deputy head of the cross-asset team, reporting to Frédéric Leroux. Moulin, who is based in Paris and joined Carmignac at the end of 2022, has also joined the firm's strategic investment committee.
In his role, Moulin contributes to the development of the firm's global investment strategy. He also supports fund managers to optimise the strategy's implementation within their investment process through a combination of macroeconomic evaluation, market positioning assessment and technical market-analysis concepts. He has nearly 30 years of experience in the investment industry working across multi-asset, fixed income, quant and absolute return solutions. Moulin joined Carmignac from BNP Paribas AM where he was most recently global head of multi-asset.
Julien Chéron has been named as co-manager of the Carmignac Global Bond strategy alongside Abdelak Adjriou. Chéron, who has worked at Carmignac as an analyst for 13 years, has been supporting Adjriou since he joined Carmignac in 2021.
Aymeric Guedy, who has worked at Carmignac for 10 years, has been promoted to co-manager of the over-30-year-old Carmignac Sécurité strategy. Guedy, an analyst specialising in euro fixed income, has supported fund manager Marie-Anne Allier on the strategy since 2018. During this period, he has made a significant contribution to the strategy's allocation and performance. In his new role as co-manager, he will take a more active role in deciding and executing portfolio positioning.
---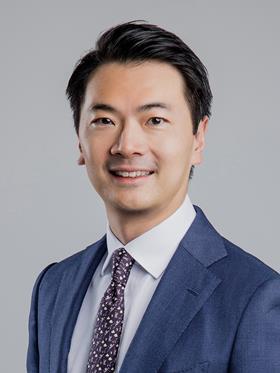 Muzinich & Co. – Andrew Tan has been promoted to chief executive officer, Asia Pacific. He has more than 20 years of industry experience and a deep knowledge of financial markets, having worked across a range of functions including sourcing, structuring, execution, risk-taking and distribution in both public and private credit markets in the Asia Pacific.
Tan joined Muzinich in 2020 as managing director, head of Asia Pacific private debt. Justin Muzinich, CEO of Muzinich & Co. said: "Andrew's deep knowledge of credit markets, combined with considerable expertise in business development, makes him well placed to drive the firm's strategic expansion in the region."
Along with his new responsibilities, Tan will continue to be lead portfolio manager and investment committee member for the Muzinich Asia Pacific Private Debt strategy.
---
3173 Limited – The parent company for Dalriada Trustees and Spence & Partners has appointed Geoffrey Farmer as group chief financial officer and Stephan Wilcke as non-executive chair.
Farmer is a fellow of the Institute of Chartered Accountants in Ireland, having qualified in 1997. He brings extensive experience to this new position from working in finance director roles across a range of companies and sectors during his career, including regulated financial services, software development and distribution.
Prior to joining 3173, Farmer was finance director at Hughes Insurance, one of Northern Ireland's leading insurance distribution businesses and a wholly owned subsidiary of the Liberty Mutual Insurance Group. Before that he was finance director at Applied Systems Ireland and the Open and Direct Group.
Wilcke, who has been appointed as non-executive chair of 3173's TopCo Board, brings experience as an independent director on a variety of company boards. Aside from his role at 3173, Wilcke is currently a supervisory board member at Hamburg Commercial Bank, chair of the Audit Committee of SaarLB and a senior independent director at LendInvest.
---
Aon – Cathy Lewis has joined the firm as a partner in its UK investment team. She has more than 25 years of experience in the finance industry and joins from Kempen Capital Management UK where she led its client team and helped build its UK fiduciary business.
Prior to this, Lewis was at Legal & General Investment Management (LGIM), where she was client director in its strategic client team. She had previously been an investment banker with a focus on credit markets at Credit Suisse, JP Morgan and ING Bank.
In her latest role, Lewis will be part of the business development team within Aon's delegated consulting solutions, working closely with its investment consultants, and its portfolio management and portfolio specialist teams.
---
ABP – Loek Sibbing has succeeded Corien Wortmann as non-executive president of ABP, the Netherlands' €459bn civil service scheme. Sibbing had already been a board member on behalf of employers since 2019.
The role of independent president at ABP has become less prominent after the fund's switch to a different governance model a year ago that includes three full-time executive board members.
Sibbing has a background in investment, having worked for several smaller company pension schemes since the 1990s. In 2005, he became director of Progress, the Unilever pension fund. In 2010, he moved to Univest, the investment arm of the global Unilever pension funds.
---
PIMCO – The asset manager has hired Michael Haigh, executive vice-president and commodity and real asset strategist, in the firm's London office. This is a new role created to help meet expected demand from those looking for strategies to help protect investments against persistent inflation. Haigh reports to Greg Sharenow, head of PIMCO's commodity portfolio management group.
Prior to joining PIMCO, Haigh was global head of commodities research at Société Générale. He was previously global head of commodities research at Standard Chartered Bank, commodities researcher at K2 and US head of commodities research at Société Générale.
---
XPS Pensions Group – Dan Carpenter has been appointed as partner to the firm's growing investment team as client demand continues to rise.
Carpenter joins XPS from Aon and has more than 20 years of investment experience, having advised schemes of all sizes on every aspect of investment strategy and implementation. In his new role, Carpenter will advise clients on investment strategy, and will bring his experience to bear to contribute to the ongoing rapid growth of the Investment practice.
---
iM Global Partner – The group continues to expand its international presence as it announced the opening of an office in Stockholm to cover the Nordic region, and appointing Karl Waltré as director, distribution, Nordics.
Waltré was previously head of Nordic wholesale and office head for Aberdeen Standard Investments and has also worked for Natixis Investment Managers, Mirae Asset Global Investments and Aviva Investors.
---
Blue Sky Group – Henk Jan van Zoelen has started as portfolio manager asset allocation and overlay at the Dutch fiduciary manager. He will be in charge of managing the portfolios of the firm's pension fund clients.
Since 2021, Van Zoelen had been working as a senior performance and risk analyst at the same firm. Between 2015 and 2017, he worked in London for PIMCO as the head of its Benelux client service.
---
Standard Life – Maggie Craig has been appointed to the firm's independent governance committee (IGC) overseeing the interests of over 2.5 million workplace personal pension scheme members. The appointment further supports the oversight and scrutiny afforded to customers, increasing membership to seven and above the five-person regulatory minimum.
Craig, an industry veteran, has spent all her executive career working in a variety of financial services roles with providers – Standard Life and Aegon, and industry trade body – the Association of British Insurers prior to joining the Financial Conduct Authority (FCA), in 2014, as head of insurance and pensions policy.
She was appointed head of department, Scotland, in 2017, led the strategy for the development of the FCA Scotland's Office and went on to set up the FCA Devolved Nations team.
---
LCP – Chris Querée has joined the firm's investment consulting team focusing on helping the development of LCP's investment service for charities, foundations and other not-for-profit organisations.
Querée was previously at Ruffer for 18 years, where he was head of charities and investment director. He was responsible for developing and managing the firms' charity business, which consisted of just over 300 charity clients with assets of £1.5bn. He managed portfolios for a range of charities and was co-manager of the firm's Common Investment Fund.