Newton, Ross Trustees, Aviva Investors, AXA IM Alts, Pacific Asset Management, K3 Advisory, Schroders
Ross Trustees – The professional trustee and pensions services firm has made three senior hires from AXA's in-house pensions team. The move signals a new phase in Ross Trustees' development as employer demand for broadened pensions expertise grows.
Vikram Chatrath, Sam Waterman and Dominic Thurlow will join the business this month, bringing almost 25 years of industry experience with them. The trio will be working across the portfolio to support clients on funding-related matters, working with trustees on strategy and planning.
Chatrath served as head of finance and pensions strategy for AXA since 2015, having previously spent seven years at Mercer, where he progressed to become senior investment strategist as part of the fiduciary management proposition. He will bring significant experience in funding modelling and implementation to Ross Trustees' clients, having previously negotiated and implemented three of the largest swaps in the UK pensions market.
Waterman will provide investment and liability strategic support to pensions schemes with a key focus on risk management and innovative solutions. He has nearly a decade of pensions experience, beginning in pensions consultancy before moving to AXA's in-house pensions strategy team. Waterman was the main corporate representative for AXA's Ireland pension scheme in respect of investment matters, and also led the design and build of AXA UK's scheme liability and cashflow matching strategy model.
Thurlowalso joins and will bring over seven years of pensions experience of actuarial and strategic functions. His role will see him providing support and technical expertise on funding solutions, asset-liability modelling and actuarial/investment monitoring.
The three arrivals continue a year of growth and expansion for Ross Trustees, following the purchase of CBC Pension Services which was the first acquisition since receiving investment from LDC, the UK's leading mid-market private equity investor, in 2020.
---
AXA IM Alts – The alternative investments asset manager, with around €184bn of assets under management, appointed Lu Gao as head of client group alts Asia. This appointment forms part of the recently announced evolution of AXA IM Alts' organisation structure into five dedicated business lines to prepare the business for its next stage of growth, and highlights the centrality of the APAC region in achieving these global growth ambitions.
The five dedicated business lines comprise real estate, infrastructure, alternative credit, natural capital and impact investments, and chorus. Gao will work closely across all business lines to oversee the client group's crucial role of raising new capital in Asia, expanding the business' third-party client base and maintaining AXA IM Alts' strong long-term relationships with existing clients. Based in Singapore, he will report directly to Florence Dard, global head of client group alts.
With 15 years of experience in investor relations and institutional sales, Gao has held a number of senior strategic positions during his career, most recently as head of Asia investor relations at Farallon Capital Management, where he worked for more than six years. Prior to this he held senior positions working with Asian investors at Goldman Sachs, Amundi Asset Management and Sculptor Capital.
---
K3 Advisory – The independent bulk annuity and consolidator advisory business has appointed Dan Mould as actuarial consultant. Based near Leeds, he will be working closely with the K3 team on delivering the large portfolio of buyout annuity transactions the firm is working on.
Alongside client work, Mould will also have responsibility for developing and maintaining the firm's actuarial models, such as the newly-launched small scheme index.
He has previously held positions with KPMG and ISIO.
---
Aviva Investors – David Hedalen has been appointed as the firm's head of real assets research. Based in London, he will report to Melanie Collett, managing director, asset management, real assets, at Aviva Investors.
Hedalen will be responsible for providing strategic research leadership across the full breadth of Aviva Investors' £43bn real assets platform ensuring research continues to play a critical role in informing and shaping the firm's investment decisions and delivery of its commercial strategy.
Hedalen joins Aviva Investors with more than 15 years of experience in UK and European real assets research, most recently spending 12 years at abrdn where he was head of UK and European investment strategy for real estate. He has also held roles at Investment Property Databank (IPD) and M&G Investments. He is co-chair of the European Association for Investors in Non-Listed Real Estate Vehicles (INREV) Asset Level Index, and a member of the IPF Research Steering Committee.
---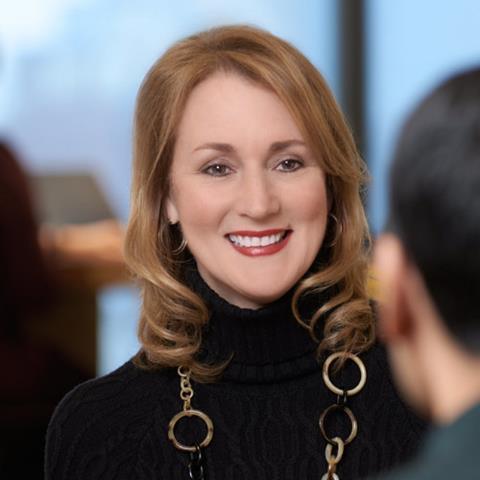 Newton Investment Management – The firm, part of BNY Mellon Investment Management, has appointed Judy Marlinski, an independent non-executive board member, as the new chair of Newton Investment Management Limited (UK board) and Newton Investment Management North America, LLC (US board). She has served as an independent non-executive board member of the UK and US boards since July 2022. Marlinski succeeds Susan Noble as chair of the UK board, who is stepping down after serving eight years as a board member and five years as its chair.
Marlinski's appointment as chair for Newton's UK and US boards supports the expansion of Newton's US business following the integration of Mellon's equity and multi-asset capabilities in September 2021. She will help to ensure coordination across Newton UK and Newton US in the setting and implementing of Newton's strategy.
Marlinski has 35 years of experience in financial services, having held the chief executive officer, president and chief operating officer positions within the investment management and wealth management industries of Fidelity Investments, including as president and CEO of Fidelity Investments Japan from 2011 to 2016 and president of Fidelity Institutional Asset Management from 2017 to 2020. During her tenure with Fidelity Investments, she was a director for several regulatory boards across the firm's businesses.
---
Schroders – The asset manager has strengthened its Asia fixed income team with the appointment of a credit specialist. Swa Wu has joined as an investment director, a newly-created role based in Hong Kong, which will entail working closely with Schroders' international distribution network to deliver innovative global and Asian credit investment strategies.
Joining from JP Morgan, Wu will be focused on Schroders global and Asian credit strategies and report into Jonathan Harris, Schroders investment director for credit. Wu will work closely with the firm's credit investment platform to help deliver purpose-built strategies that meet clients' future investment needs.
Wu spent over a decade at JP Morgan, where she gained significant experience as a senior fixed income investment specialist.
---
Pacific Asset Management (PAM) – Chris Fidyk has joined the firm this week as a partner. He joins after more than 12 years at Findlay Park Partners where he had most recently been a partner and portfolio manager. At Findlay Park he was responsible for evaluating and directing investments for a $15bn long-only North American equity fund with a long-term track record of out-performance. Prior to Findlay Park, Fidyk held multiple roles in investment management and investment banking focused on the healthcare sector.
PAM intends to launch a new fund for Fidyk in the first quarter of 2023, subject to regulatory approval. The new fund is likely to be a benchmark agnostic, concentrated, multi-cap North American opportunities fund which will draw on his many years' experience as a bottom-up, surgical investor. PAM has already received strong interest for the limited capacity strategy from a number of cornerstone investors.