Veritas, Abrdn, Fitch Ratings, Varma, Sand Grove, Value Partners, Aquila, FINMA, Allianz GI, AXA, Partners Capital, Candriam, WWF/Aviva, Nuveen
Veritas – Carl Haglund has been appointed as the new chief executive officer of Finnish mutual pension insurance company Veritas. He is replacing the provider's previous CEO Carl Pettersson, who moved to the larger pension insurance company Elo in April after Satu Huber's sudden departure.
Haglund is currently managing director of consultancy Accenture in Finland, and will take up the top role at Veritas no later than January 2022, the pensions firm said.
Haglund has previously worked as vice president of Sunshine Kaidi New Energy Group, the Finnish minister of defence and as a member of the European parliament.
Kaj-Gustaf Bergh, chair of the board at Veritas, said Haglund's parliamentary and government experience provided a deep understanding of the development of the Finnish welfare society, which he said was very useful for Veritas and the pension industry.
"As an esteemed leader and entrepreneur, Haglund further fortifies Veritas' commitment to entrepreneurs within the pension system," Bergh said.
Veritas said Haglund would start his work with an induction programme prepared in co-operation with the Finnish FSA – normal protocol for CEOs coming from outside the sector, it said.
Tommy Sandås, CFO at Veritas, will remain as interim CEO until the end of Haglund's induction period, the pension provider said.
---
Abrdn – The asset manager has outlined a structure for its investment management team, organised around pillars of strategic importance for clients – public markets, real assets, solutions and central investments – reporting directly to CEO Stephen Bird.
The changes follow Rod Paris' decision to retire as CIO at the end of 2021, and will empower a talented team with deep investment experts to meet clients' needs, it said.
For public markets Devan Kaloo and Craig Macdonald continue to lead their respective asset classes as global head of equities and global head of fixed income, respectively. Kaloo has been appointed as global head of public markets and Macdonald as deputy head.
For real assets, the firm has created a real assets franchise led by Neil Slater as global head of real assets. He will lead the real estate and infrastructure capabilities.
For the solutions pillar, Robert McKillop will continue to lead the global product and solutions business. He will now be directly supported in this by Aymeric Forest who is responsible for driving investment outcomes across multi-asset and solutions.
For the central investments pillar, Archie Struthers will continue to lead the central investments teams, with overall responsibility for investment oversight and first line investment governance framework, as well as investment execution and our investment platform. He will also continue to lead on responsible investing and stewardship activity.
---
Fitch Ratings – Marina Petroleka has been named global head of ESG research for its sustainable finance group, a position in which she will lead Fitch's global team of ESG research analysts.
Petroleka previously held the role of global head of industry research at Fitch Solutions. She joined the Fitch Ratings Credit Policy Group in 2020.
---
Varma – Sampsa Ratia has been appointed director in charge of real estate investments at Varma, Finland's second biggest mutual pension insurance company, replacing Ilkka Tomperi, who announced in May he was leaving for a new job at Finnish urban developer YIT.
Ratia, who will take up his role at Varma on 16 August, has previously worked for Avant, Lease Green, Corbel and Aberdeen and other firms, Varma said.
---
Sand Grove Capital – A hedge fund firm has poached Daniel Caplan from Citi for the newly-created role of CEO. He has worked closely with Simon Davies, Sand Grove's CIO and founder, for over 20 years.
Caplan joins from Citi where he spent five years building and leading the bank's regional sales strategy across investor services products, including prime brokerage and synthetic equity. He was also responsible for the coverage of European hedge funds in equities.
As Sand Grove's first CEO, Caplan's role will be focused on developing a strategic vision, leveraging institutional relationships and further building out an already strong platform. His years of experience and extensive network across the industry covers institutional investors, hedge fund c-suites and the service provider community.
---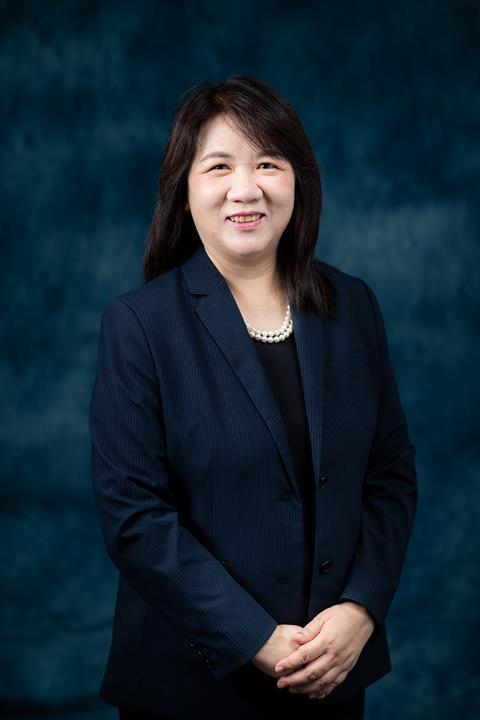 Value Partners Group – The firm has appointed Winnie Lam as the group's managing director, chief operating officer's office in Hong Kong, effective 15 July 2021.
As managing director, COO office, Lam is responsible for managing the group's overall operations and back-office functions. She reports directly to the group's co-chairs and co-chief investment officers Dato' Seri Cheah Cheng Hye and Louis So.
Lam has more than 30 years of experience in the fund management and financial services industry across Asia. Most recently, she spent 14 years as head of operations, Asia at First Sentier Investors (formerly known as First State Investments), based in Hong Kong. Before this, she held various senior positions in fund management companies, investment banks and financial services firms, including Lloyd George Management, JP Morgan Securities and American Express.
---
Aquila Heywood – Fraser Smart, former CEO of BA Pensions, has been appointed a strategic advisor to the board of the pensions software specialist, which is owned by BlackRock's Long Term Private Capital Fund (LTPC).
Smart departed BA Pensions last month and was replaced by Vinny Ehzuvan, the former chief operating officer. In the largest OCIO deal to date in the UK, last month BA Pensions announced it was transferring all directly managed assets to BlackRock.
Aquila Heywood announced three other board-level appointments in addition to Smart's. The company wants to become the UK's leading provider of data-driven technology-enabled solutions for workplace pensions. BlackRock's LTPC acquired the business in 2013.
---
FINMA – The Swiss Financial Market Supervisory Authority (FINMA) has appointed Urban Angehrn as the new CEO, effective 1 November. Angehrn succeeds Mark Branson, who was hired as the new president of the German financial supervisory authority BaFin.
Jan Blöchliger will remain in his position as interim CEO at FINMA until 31 October.
Angehrn is a member of the executive committee and group CIO of Zurich Insurance Group. He serves as chair of the board of directors at Zurich Life Insurance Company and chair of the board of trustees at Zurich Insurance Group Pension Plan. He has served at Zurich Insurance Group for more than 14 years.
Prior to joining Zurich, he held various roles at Winterthur, Credit Suisse First Boston and JP Morgan.
---
Allianz Global Investors (AGI) – AGI has named Frank Patermann as the new head of Austria and Central Eastern Europe (CEE). In his new role, Patermann is responsible for the business with private and institutional customers in Austria and CEE.
He will further expand operations with Pavlina Solcova, responsible for retail and wholesale business development, and Markus Götz, responsible for institutional business development tax exempt organizations and institutional clients Austria.
AGI has also appointed Virginie Maisonneuve as the new global CIO equity to succeed Steve Berexa, who will retire at the end of 2021. Maisonneuve will be based in London and report to global head of investments Deborah Zurkow.
---
AXA Deutschland – Beate Heinisch has been appointed as the firm's new chief operating officer, effective 1 January 2022. She will be primarily responsible for the relationship with customers and the optimization of the processes between operations and sales.
Heinisch succeeds Klaus Endres, who will leave AXA at his own request by 31 December of this year to join R+V Versicherung.
Stephanie Peterson will succeed Heinisch as head of the customer management department. Heinisch has been responsible for the customer management department at AXA Deutschland as a member of the management board since November 2018.
---
Partners Capital – Sanjiv Misra, David Burke and Brad Fried have been appointed to Partners Capital's board of directors. Martine Holter has been named board adviser.
These additions coincide with last year's generational leadership changes when Arjun Raghavan was appointed CEO. After 19 years as CEO and co-founder Stan Miranda took the role of chair, and Paul Dimitruk became senior partner. Both continue full-time engagement in the business, with Miranda focused on key strategic initiatives including the build-out of the US west coast office and the firm's ESG investment strategy, working closely with Kristen Weldon the firm's global head of ESG and impact investing.
While the working partners continue to retain majority ownership and control of the firm, the strengthening of the board with the addition of the external directors reflects an important milestone in the business.
Misra is an independent advisor and chair of the Asia Pacific advisory board for Apollo Management. Burke brings a different perspective on the outsourced CIO business which he pioneered as the co-founder and CEO of Makena Capital.
Fried is the current chair of the board of directors of the Bank of England and the co-founder of private investment firm Grovepoint Capital. Holter is the CEO of Höegh Capital Partners, a family investment office co-located in London and Oslo.
---
Candriam – The multi-asset manager has appointed three new investment professionals for its thematic global equity team. Marie Lannoy and Jonas Desomer both join as equity fund Managers, and Pierre Vaurice as medtech analyst. They are based in Candriam's Brussels office and report into Rudi Van den Eynde, head of thematic global equity.
Lannoy supports the management of the firm's consumer oriented thematic equity funds. Prior to Candriam, she was at KBC Asset Management in Brussels for five years. Desomer co-manages Candriam's demography strategy alongside Allan Foll. Prior to Candriam, Desomer also worked at KBC Asset Management for 10 years. Vaurice covers life sciences and medical technology in his role as medtech analyst. Previously he was a financial analyst at Midcap Partners for the last five years.
---
WWF/Aviva Investors – Steve Waygood, chief responsible investment officer at Aviva Investors, has been appointed to the conservation charity's board of trustees. It said Waygood's expertise in sustainable finance would be key as the charity advocate for the UK finance sector to become the world's first to align with the Paris Agreement.
Waygood started his career in responsible investment at WWF in 1995.
---
Nuveen – Guy Prochilo has joined Nuveen as global head of client services, having previously been at AllianceBernstein (AB) for more than 20 years. Most recently he was senior managing director and chief operating officer for AB's global client group. He was also a member of the firm's diversity champions council and internal mobility committee.
To read the digital edition of IPE's latest magazine click here.