Danish pension fund manager PKA announced yesterday it is homing in on companies within its investment portfolio that are not meeting responsible tax standards, in the wake of last month's ground-breaking tax deal brokered by the Organisation for Economic Co-operation and Development (OECD).
The OECD agreement – the "Statement on a Two-Pillar Solution to Address the Tax Challenges Arising from the Digitalisation of the Economy" – saw 136 member countries agreeing on 8 October on a new 15% global minimum corporation tax for multinational companies, which the international organisation said would enter into force from 2023.
Jon Johnsen, chief executive officer of PKA, said: "We are already starting to review the largest companies we invest in to see if they are moving in the right direction towards the goal."
He added that the Copenhagen-based pension provider – which runs pension funds for social and healthcare workers – believed responsible tax practice within the world's largest companies would spread to smaller companies, and said that PKA was screening all companies in which it invested, from large, listed firms to small, unlisted firms.
PKA said that if it found a company failing to live up to the requirements for minimum taxation, it would contact the firm and request a statement.
"It's no different from what we do with, for example, CO2 emissions or the UN global goals that we focus on: we use our investments to influence the way the company acts," Johnsen said.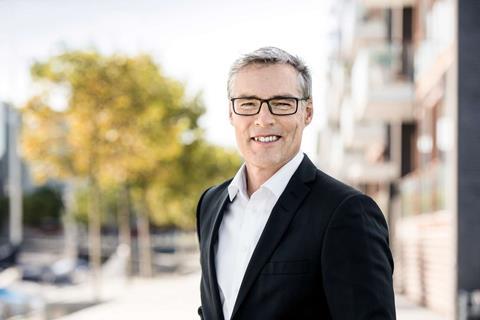 The OECD reforms to the international tax system are composed of two pillars, with pillar one giving countries new taxing rights over the largest multinationals regardless of physical presence, and affecting only the largest 100 multinationals.
Pillar two includes the new 15% global minimum corporation tax for multinational companies with revenue over €750m, which the OECD said was expected to generate around $150bn in additional global tax revenues annually.
Separately, PKA's ESG Manager Louise Aagaard Jensen told an online event last week that the Danish pension provider's board had agreed it would divest large portfolio companies falling short on plans to help meet the Paris climate goals.
"The board has decided that the companies in the Climate Action 100+ initiative, the 167 companies that are being targeted, those that are not willing to align their business strategies to goals of the Paris agreement by the end of the initiative in 2022 or 2023, or show a serious plan for how we're going to reach the goals of the Paris agreement – we will divest from those," Aagaard Jensen said at the seminar hosted by Responsible Investor.
Looking for IPE's latest magazine? Read the digital edition here.