David Weeks, recently retired co-chair of the UK's Association of Member Nominated Trustees (AMNT), has died following an illness.
Weeks joined the AMNT in 2012 and was elected to the position of co-chair in 2016. In recognition of his work with the association he received the Pensions Management Institute award for outstanding contribution to the pensions industry in 2019, one of only two recipients of the award in recent years. PMI is the UK's largest professional body for pensions professionals.
Weeks studied history at the University of Bristol and, having graduated in 1967, worked initially in advertising before moving into urban regeneration work. A spell in consultancy followed before, in the early 2000s, he switched to working as a supernumerary civil servant.
When he retired he was elected as a director of the £200m (€236m) Lovell pension scheme, thereafter joining the AMNT.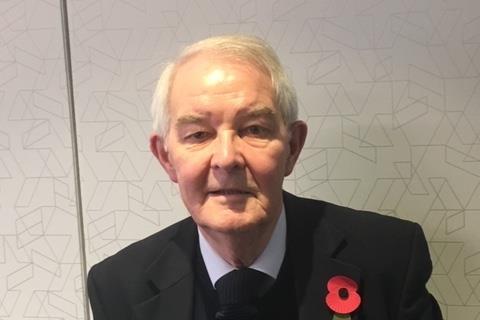 He stood down from his role as co-chair in August because of ill health but remained engaged and continued to attend the committee meetings until only a couple of weeks ago, said Janice Turner, current co-chair of the AMNT and a long-time friend and colleague of Weeks.
"Although I knew David was seriously ill I am still shocked by the news," she said.
"David was a good friend and colleague who cared deeply about the AMNT and fought hard to ensure that its voice was heard at the highest levels.
"He always had the interest of scheme members at heart and reminded us constantly of the importance of member nominated trustees and the vital role they play in protecting the interests of individual scheme members.
"On behalf of the membership of the AMNT I pass my sincerest condolences to David's wife Heather at this difficult time. He will be sorely missed by many."