Swiss pension funds are awaiting for a final decision on a motion that would increase their ability to increase their investments in infrastructure.
Thomas Weibel, the former member of the Green Liberal Group (GL), proposed a motion in 2015 to split infrastructure investments from the broader category of alternative investments in pension funds' asset allocations, as it is stipulated in the regulation for occupational pensions (BVV 2).
The lower house of the Swiss parliament, the national council, and the upper house, the council of state, have already approved the motion following the rejection by the government.
Hanspeter Konrad, managing director of Swiss pension fund association ASIP, told IPE that it is still unclear whether the amendment to the regulation will go ahead.
"In the current low interest rate environment, Pensionskassen will continue to examine various investment opportunities," he said, adding that infrastructure investments have already raised increased investor appetite in recent years. "With appropriate offers, growth is likely to be expected," he said.
Heinrich Flückiger, senior consultant at Prevanto, told IPE the current low interest rate environment can create the condition for Pensionskassen to deal with the possibility of investing in infrastructure assets.
"For many Pensionskassen, the focus is on expanding real value investments – shares, real estate in Switzerland and abroad," he said, adding that a new infrastructure category "will certainly lead" to a shift in nominal values on the investments into this new category.
The Swiss Federal Social Insurance Office, BSV, held consultations on the amendment to the BVV 2 until 20 March.
According to consultation documents, the ultimate goal of the motion proposed by Weibel is to boost the real value of assets in energy, mobility, and health infrastructure.
Increasing value of these assets would lead pension funds to invest in sustainable projects in Switzerland at a greater extent than in previous years, at the same time promoting the energy transition policies of the federal council and parliament.
Under the new article 55 letter f, pension funds can now invest up to 10% of their assets in infrastructure, while so far the limit for investments in alternatives, which include infrastructure, is a maximum of 15%.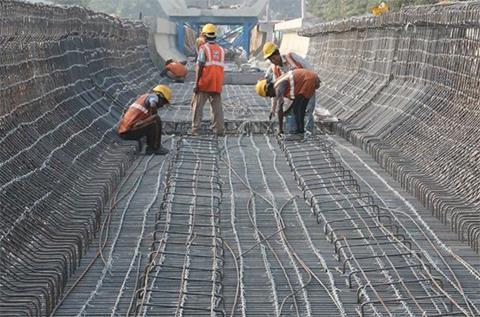 Article 53, paragraph 1 letter f, defines a separate category for infrastructure investments, opposed to hedge funds, private equity, insurance linked securities and commodities, under letter e of the same article.
Flückiger noted that the motion wants "certainly" promote investments in infrastructure and make them more attractive for pension funds.
"Basically, nothing changes just because infrastructure investments will no longer count as alternatives in the future," he said, explaining that pension funds now have more freedom before making use of the investment options under Article 50 (4) BVV2.
In future the investment limit would be increased to 25% in total – 10% for infrastructure plus 15% for other alternative investments.
Risks and returns
"Infrastructure investments are characterized by a high value retention with stable, constant yields, and Pensionskassen can, among other things, also invest in ecologically sustainable projects," Konrad said.
"The diversification of assets gives funds a greater freedom of action and ultimately, this has a risk-reducing effect on assets," he added.
"The diversification of assets gives funds a greater freedom of action and ultimately, this has a risk-reducing effect on assets"

Hanspeter Konrad, managing director of ASIP
On the other hand, political, regulatory and operational risks must also be taken into account, he continued. "Due to their size, immobility, illiquidity, counterparty risks and their complexity, infrastructure investments show risks that should not be underestimated."
Flückiger said: "Infrastructure investments are very long-term investments and the board of trustees [of a scheme] has to consider whether to commit in the long term. Like other alternative investments, for example private equity, infrastructure investments are very illiquid, have complex structures, high fees, and there are also political, regulatory and counterparty risks to consider."
"It does not mean that boards no longer have an obligation to exercise prudence, if the BVV2 is amended and infrastructure is not considered as alternative investment," he concluded.
To read the digital edition of IPE's latest magazine click here.